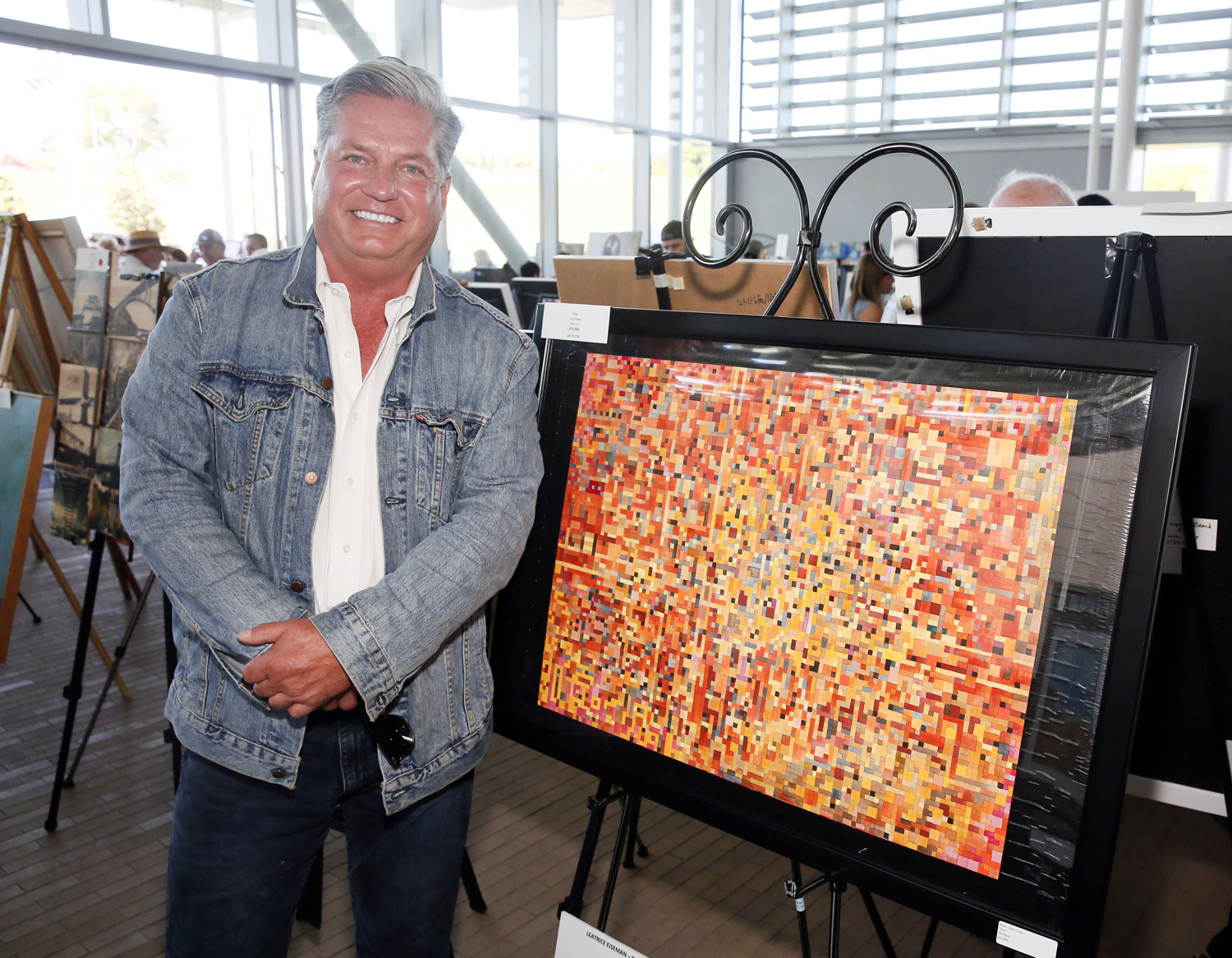 A new, colorful exhibition is on display at the Newport Beach library.
The City Arts Commission presents "Abstract Pixel Geometrics Patterns in Watercolors" by Chip Fesko, Nov. 6 through Jan. 5 at the main library at the Civic Center.
The exhibit features 12 watercolors created using up to 10,000 quarter-inch squares per painting, all "bursting with pixel-like color," according to a press release from NB library staff.
According to Fesko, each painting takes weeks and sometimes months to finish. The series on display took five years to complete.
Inspiration comes from many different directions for Fesko. The accomplishments of Olympic athletes motivated him to create his painting titled "The Power of Gold."
At the Newport Beach Art Exhibition event in June, Fesko won second place in the watercolor category for his piece "Fire."
Another work on display, "Tibetan Prayer Flags," is an abstract depiction of flags flying in the wind, representing the five elements: Blue for sky, white for air, red for fire, green for water, and yellow symbolizing the earth.
The exhibition will be available for viewing during regular library operating hours.
For more information, visit newportbeachlibrary.org/Home/Components/Calendar/Event/36997/18091