Grab a fork and prepare to dig into the 11th annual Newport Beach Restaurant Week, which runs Jan. 16-29.
More than 60 restaurants throughout the city are participating in this year's 14-day eating extravaganza, presented by Dine Newport Beach (a division of Newport Beach & Co.) and the Newport Beach Restaurant Association.
Restaurant Week offers diners the opportunity to try special prix-fixe lunch and dinner menus at a variety of price points: $10 to $25 for lunch, and $20 to $50 for dinner. Restaurants range from small bistros such as Sessions West Coast Deli, Tackle Box and Dory Deli to upscale restaurants like Andrea, A Restaurant, The Winery, and Fig & Olive.
"Dining is one of our signature attractions," said Gary Sherwin, president and CEO of Newport Beach & Co. "We have well over 500 restaurants in the city. It's part of the unique aspirational experience. It's critical in terms of bringing people into the city and spending money. Restaurant week has really blossomed—it stimulates business during a slow period. The event has grown to a significant degree."
According to Dine Newport Beach, last year 113,000 diners participated in Restaurant Week, resulting in $3.8 million in consumer spending. Dining sales tax remained the number two tax generator for the city.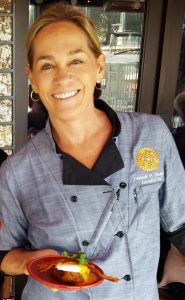 According to the Newport Beach Restaurant Association annual report for 2015-2016, there were over 176 million advertising and media impressions generated for the event.
"We have lots of residents who dine out during Restaurant Week, and lots of visitors," said Sherwin. "It's a way to get people out of their comfort zone and try a place you may not know about. It's clearly touched a nerve with a lot of people."
"Newport Beach is evolving into a world class destination for food, beverage and hospitality. Newport Beach Restaurant Week is our premier annual event," said Ron Schwartz, president of  Newport Beach Restaurant Association. "My suggestion is to try restaurants that are new to you, while also returning to your favorites. For example, at our family's restaurant, Muldoon's Irish Pub, we are offering a multicourse dinner valued at $50 for only $30. That way, our regular customers get a special price and our new guests are incentivized to try something new."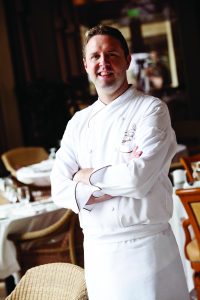 Sherwin noted that the Newport Beach restaurant scene has evolved over the last five years.
"Our restaurants have gotten more sophisticated. Between Fig & Olive, Red O, and other that have come in, they have elevated the dining experience. But we also have less expensive places that are doing well."
Many familiar names are on the list of participating Restaurant Week venues.
A lot of restaurants participate year after year," acknowledged Michelle St. Amour, business development manager for Newport Beach & Company. "Some restaurants may be on the fence so we explain the value, that it supports the culinary community and that it benefits them by driving people into their restaurant."
So what do local chefs and restaurateurs think of Newport Beach Restaurant Week? Simple: they love it.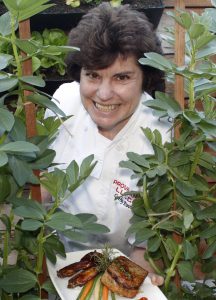 "This campaign with Newport Beach Restaurant Association and our marketing partner Dine Newport Beach is one of the most significant opportunities for our local restaurants," noted Bruno Massager, Back Bay Bistro Executive Chef and Newport Beach Restaurant Association Board Member. "With over 200 true fork and knife restaurants in the area, this type of event offers the opportunity for the surrounding Orange County cities to participate in and experience our local fare."
"We are very excited to participate in this year's Newport Beach Restaurant Week," said Jordan Otterbein, A Restaurant operating partner. "We have included some of our signature dishes and most popular entrees in a curated coursed menu that we think will appeal to our regular clientele and new customers. The first of the new year, right after the busy holiday season, is the perfect opportunity to welcome some new faces in to experience all that A has to offer."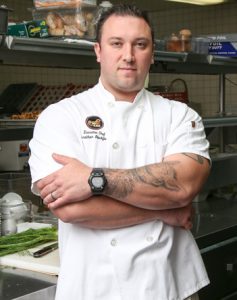 "We've found that the Newport Beach Restaurant Week not only allows us to reach new customers who may have yet to discover our hidden neighborhood gem of a restaurant at Newport's Marina Park facility, but also invites those guests to taste some of the menu highlights that truly define what type of culinary experience can be expected at the Lighthouse Bayview Café," said Lighthouse Managing Partner Tad Belshe.
"We love to participate in Restaurant Week," said Kenyon Paar, general manager of Five Crowns. "It's a great excuse to get together with friends or family and enjoy well composed menus from local restaurants that reflect the essence of each chef and brand. I think the program offers a unique opportunity to showcase the talent and diversity that is emerging in the area, or in the case of Five Crowns, that has been a tradition for over 50 years!"
"All three Pelican Hill restaurants look forward to welcoming new faces and familiar friends in for great food and ocean views during Restaurant Week," said Pelican Hill Executive Chef Jean-Pierre Dubray. "From handmade pasta at Andrea to Napa flavors at Pelican Grill, the featured menus bring the best of the season to your table from our kitchens."
For more information on Newport Beach Restaurant Week, visit DineNB.com.