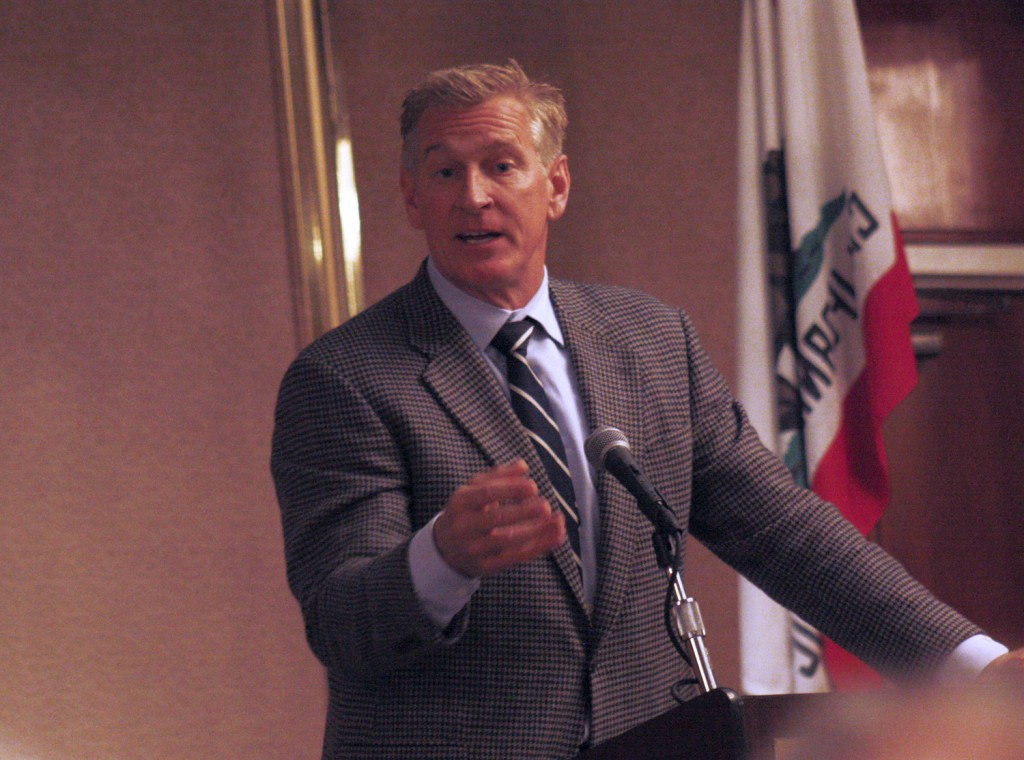 More than three dozen local high school athletes and coaches were recognized for outstanding athletic achievement at the 53rd annual Athletic Awards Dinner held Wednesday, June 4, at the Radisson Hotel in Newport Beach.
Hosted by the Newport Beach Chamber of Commerce and the Commodores Club and attended by nearly 300 people, the evening featured guest Bob Ctvrtlik, three time Olympian in volleyball who served as one of the three U.S. members of the International Olympic Committee from 1996 through 2012.
Heralded by many as one of the best serve receivers to have played the sport of volleyball, Ctvrtlik competed for the United States at the 1988 Olympic Games in which the U.S. won the gold medal, the 1992 Olympic Games in which the U.S. brought home the bronze medal, and the 1996 Olympic Games when he captained the USA Volleyball Team.
Ctvrtlik spoke about his career and inspired the young athletes in the room.
Then, Don Grable (Boys and Girls Athletic Director at Corona del Mar High School), Megan Cid (Director of Girls Athletics at Sage Hill School), and Mike Zimmerman (Boys and Girls Athletic Director at Newport Harbor High School) presented the awards.
Coach of the Year honors went to Scott Meyer of Corona del Mar High, Dan Thomassen at Sage Hill, and Bill Barnett and Jeff Brinkley of Newport Harbor High.
Athletes from Corona del Mar High School honored: Tommy Brooks, Marina Coskinas, Hale Furey, Giovanni Gentosi, Matt Hurst, Liam Karas, Spencer Keith, Kacie Kline, Joey Martino, Kendall Mulvaney, Brett Olson, Stephanie Samudro, Matthew Sherburne, Miranda Stiver, and Lauren Thaxter.
Athletes from Newport Harbor High School honored: Carolyn Bockrath, Clayton Carr, Luca Cupido, Marcell DeBarros, Cleo Harrington, Mitchell Mendoza, Christina Annette O'Beck, Alexandra Palmer, Jessica Prather, Marissa Robertson, Nic Sargeant, Connor Seabold, Cory Stowell, Quest Truxton, and Shaun Vetrovec.
Athletes from Sage Hill School honored: Alexandra Mowrey, Claudia Noto, and Kavi Sakraney.