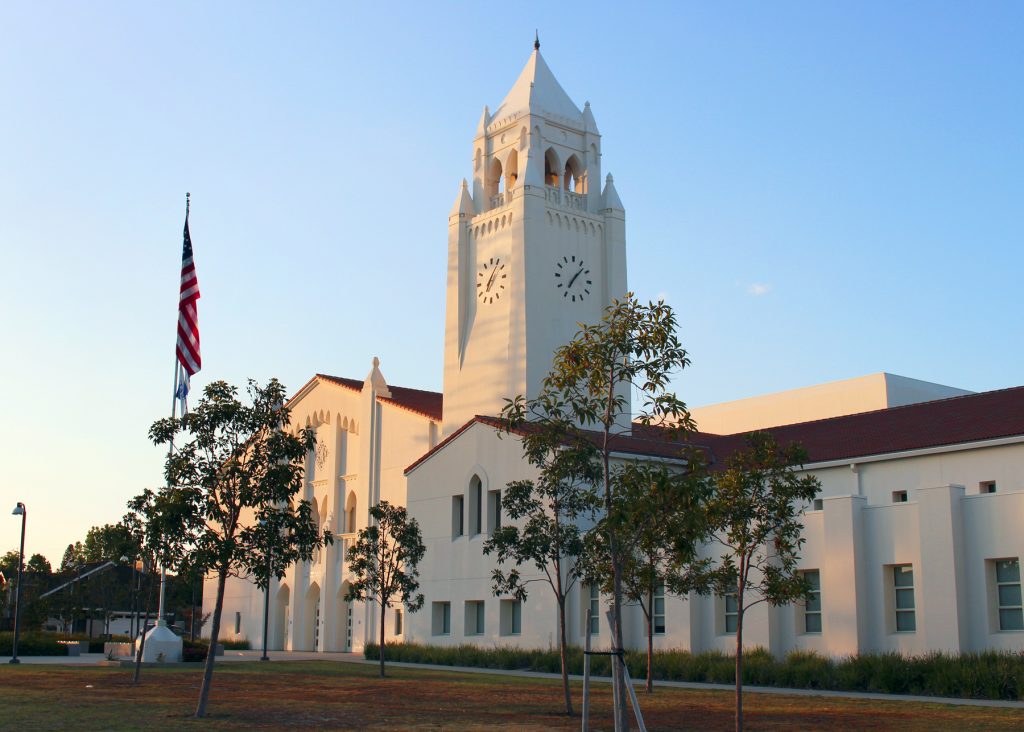 The Newport Harbor High School Alumni Association has added 15 names to the Hall of Fame this year.
To celebrate the school's legacy of excellence and inspire current students, the Alumni Association inducted 10 student Alumni and five Faculty members, who have excelled in their chosen fields and given back to their communities.
The list includes award-winning journalists, record-setting athletes, local leaders, doctors, public servants, as well as educators and philanthropists.
The honorees were celebrated in a special presentation on May 25 in the school's Robert B. Wentz theater.
The five honored Faculty include:
Margot Cunningham, meticulous and animated English teacher at NHHS 1963-98, was the freshman instructor in NHHS's renowned four-year college prep English program, and encouraged her students and colleagues to rise to her high standards.
Bob Hailey, passionate Biology teacher & coach at NHHS 1960-96, led NHHS Track & Field to six League titles, 2nd place at the CIF State Championships, and dual-meet winning streaks of 26 and 29.
Betty Orbach, accomplished English instructor at NHHS 1963-88, became the NHHS Junior curriculum coordinator, taught college prep classes, mentored as a Master teacher, and received the Bill Boyer Award for Teaching Excellence.
Dudley Gene Smith, kindhearted Chemistry teacher at NHHS 1956-92, served in the US Air Force during the Korean War and came to NHHS to teach and coach Basketball. He was known for entertaining classes that illuminated complex ideas to students of all abilities.
Arthur M. Worden, the first Vocational Arts teacher at NHHS 1931-52, was the first NHHS Wood and Metal Shop teacher. His students were well known for making beautifully crafted wooden surfboards.
The ten student Alumni are:
America Arias, Class of 2005, forward-thinking journalist, started at KCET as a News Production Assistant, and was promoted to News Producer in Fresno with an ABC affiliate. In 2013, Arias won an Emmy for small news markets, and after moving to Sacramento, she won another Emmy for a larger market.
Dr. Ingrid Buhler Pisetsky, Class of 1963, compassionate psychiatrist, has instructed medical students, been published in respected journals, and served on the boards of organizations that set the criteria for quality care in her field.
Don Cantrell, Class of 1950, insightful writer and historian, worked for Costa Mesa Globe Herald, Daily Pilot and OC Register, and to Editorial positions throughout the Southwest.
Chief Tom Gazsi, Class of 1979, law enforcement leader, started with the Newport Beach Police Dept as a cadet and became a full-time officer in 1985. He served in many divisions and rose through the ranks, and in 2011 moved to the Costa Mesa Police Dept as Chief. Since 2014, he has been Chief of the LA Port Police.
Tris Imboden, Class of 1969, expert musician, cofounded the band Honk, which wrote the soundtrack to "Five Summer Stories." He joined the Kenny Loggins Band, and arranged and played the drums for the soundtracks to "Caddyshack" and "Footloose." He joined the multi-platinum band Chicago in 1990, and was inducted into the Rock and Rock Hall of Fame in 2016.
Jerome Keithley, Class of 1934, dedicated public servant, was Senior Class President, and during WW II served in the US Navy as a mine sweeper Captain, and then as Division Commander. He became Mayor of Stockton and then City Manager of Palo Alto, where he worked with Stanford to develop the industrial park that became Silicon Valley.
Roderick MacMillian, Class of 1945, devoted youth advocate, excelled at sports at NHHS, enlisted in the US Navy during WW II, and graduated from CSU Long Beach. As Athletic Director of the Harbor Area Boys Club he mentored decades of young athletes and inspired future stars like George Yardley. He founded the Harbor Area Baseball program, and when the NMUSD formed in 1965, was elected to the School Board and served as President.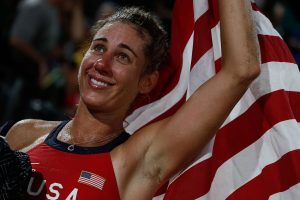 April Ross, Class of 2000, exceptional Volleyball champion, was CIF Volleyball Player of the Year twice, on the US Junior National Team, and the Gatorade National Player of the Year. She led USC Women's Volleyball to back-to-back NCAA Championships, and was a Honda Award Winner and the Pac-10 Player of the Year. She won a silver medal at the 2012 Olympics, and a bronze in 2016.
Dr. John Shirley, Class of 1942, heroic community leader, demonstrated uncommon valor in the US Army's 3rd Division in WW II at the Anzio Landing in Italy. He rose from Private First Class to a field commissioned Second Lieutenant, and received a Purple Heart, two Bronze Stars, and a Silver Star.
Dr. Tod White, Class of 1955, multi-talented philanthropist, set the National High School Record in the mile. At Occidental College, he led the Track team to two NAIA National Champion titles. He has served as a Trustee for South Coast Rep and Occidental, and advocates for many charitable causes.
For more information, visit NewportHarborAlumni.org.