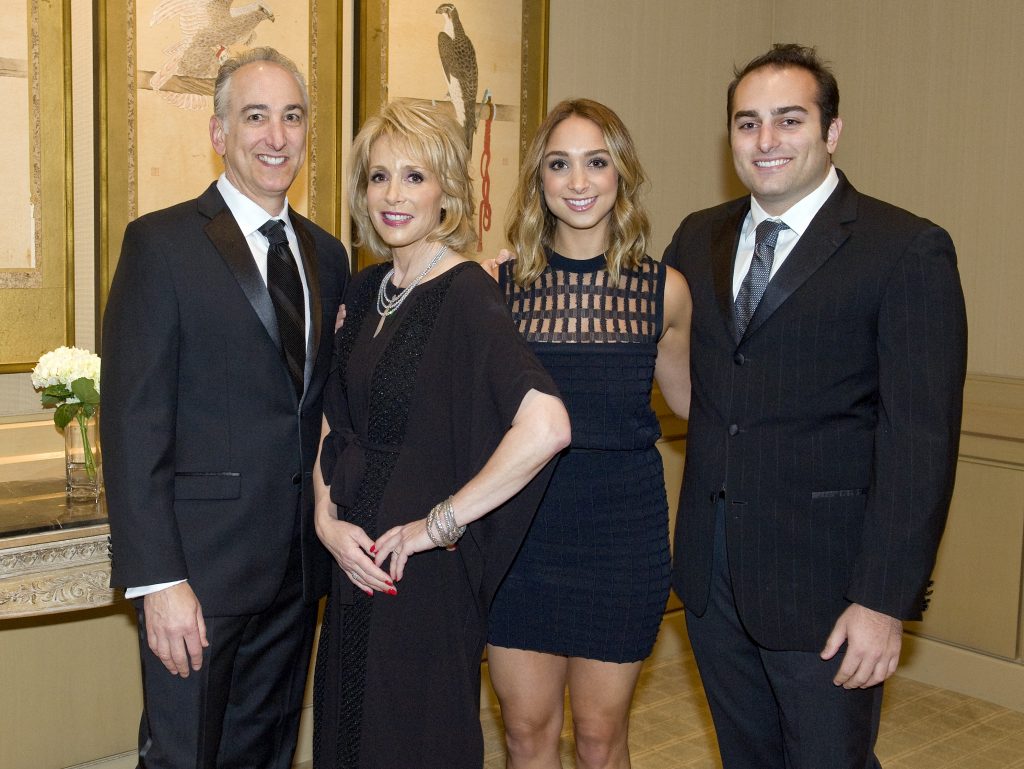 An overflow crowd of 400 guests enjoyed a reception, dinner, and dancing at The Island Hotel last month during the 27th annual Heritage Pointe gala that honored Leslie and Scott Seigel of Newport Beach with Heritage Pointe's inaugural Lifetime Achievement Award,
The ballroom of The Island Hotel showcased a color palette of black and gold with stunning white florals featuring roses and hydrangeas.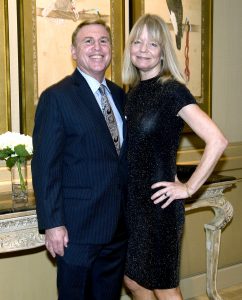 According to Beth Slavin, director of philanthropy for Heritage Pointe (a nonprofit resident community in Mission Viejo), "This year's gala is different than past year's galas. We have many attendees that we are introducing to Heritage Pointe for the first time. This event will allow Heritage Pointe to make new friends. The NextGen community has also made a significant impact by attending this event, and we are equally thrilled to have two tables of Heritage Pointe residents with us tonight. We salute Leslie and Scott for their foresight through Jewish and cultural leadership, and their dynamic entrepreneurial vision that has ultimately inspired the culture of the community, including the transformation of Senior care."
Heritage Pointe's Lifetime Achievement Award recognizes an individual or individuals whose lifetime or long-term achievements have made a significant impact on society. Heritage Pointe honors those individuals who practice high ethical standards and who best exemplify the commitment and dedication toward the values and principles of the Heritage Pointe mission, which states that Heritage Pointe is to honor Mothers and Fathers as Jewish tradition teaches us.
"We are honoring tonight two outstanding philanthropists and community leaders for their generosity and solid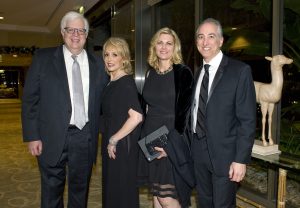 commitment for over ten years to the mission of Heritage Pointe and to the overall Orange County community," stated Mike Silverman, MPA, chief executive oficer of Heritage Pointe. "The Seigels embody the very best of what giving back to your community truly means, and they are invested in so many important charities and endeavors throughout Orange County and beyond."
Leslie and Scott Seigel have been married for 31 years, and together have successfully operated California Closets in Southern California for the past 35 years.
The Seigels are both very involved within their community. Leslie's charitable endeavors include working with the Good News Foundation, Dress for Success, Senior Serv, and Heritage Pointe.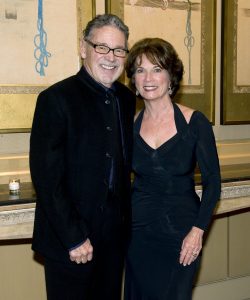 Scott has served as President of Temple Bat Yahm in Newport Beach. Within his first year as President, Bat Yahm launched a new youth program, a lively engagement endeavor, and a Distinguished Speaker Series, which has included such notables as Oprah, clutter guru Peter Walsh, Dennis Prager, and William Shatner. Scott serves on the Boards of The Solomon Society, The Pacific Symphony, and the Union of Reform Judaism.
"Leslie and I are truly grateful and honored to be the recipients of Heritage Pointe's first Lifetime Achievement Award," stated Scott Seigel. "What brings meaning, inspiration, and fulfillment to Leslie and me is to honor the blessed memories of our parents who repeatedly supported our local Jewish community. I have followed in my father's footsteps serving as President of my Temple exactly 50 years later, and together Leslie and I know that it's up to our generation to support Jewish endeavors . . .none more important than Heritage Pointe."
Heritage Pointe is a nonprofit resident community in Mission Viejo providing independent, assisted, and memory care services for the elderly, while incorporating Jewish traditions and lifestyles. Contributions from donors and fundraising activities assist Heritage Pointe in providing nearly $l.5 million annually in assistance to residents who are in financial need.
For more information on Heritage Pointe and all the services and programs they offer, please visit heritagepointe.org.