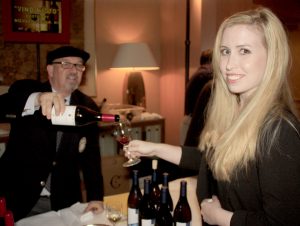 By Christopher Trela & Catherine Del Casale | NB Indy
How many food and wine events can So Cal handle in one year?
Apparently, a lot.
We just got word about the inaugural Pacific Wine & Food Classic, to be held August 19 and 20 on the sand at Newport Dunes.
The event is being organized by the OC Restaurant Association, which has a lot of top local restaurants to choose from. According to their press release, they plan on bringing together more than 200 chefs, winemakers and other culinary talent.
Guests will enjoy wine and food tastings, live entertainment, a live culinary stage, hand-crafted cocktails, and live acoustic bands.
Tickets will go on sale in early 2017 and can be purchased at pacificwineandfood.com.  This event is being billed as "Southern California's premier culinary event," but they have plenty of competition.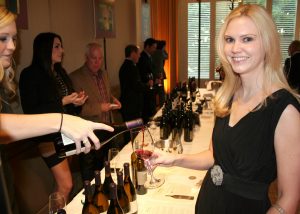 Up first on Saturday, March 11 is the 10th annual Pacific Coast Wine Festival at Island Hotel, a food and wine extravaganza that benefits Pacific Symphony. In addition to tasting some sensational wines and a fabulous four-course dinner, there are dozens of silent auctions, and numerous live auction items featuring rare wines and travel excursions.
We've attended this event every year and always come away amazed at the quality of the wine served, the dinner, and the rare wine lots.
Visit pacificcoastwinefestival.com for details.
And then April 21 – 22 is the California Wine Festival in Dana Point, with 300 wines being poured and dozens of restaurants participating. Visit californiawinefestival.com for details.
A week after the Pacific Wine & Food Classic in late August is the 7th annual Los Angeles Food & Wine Festival, which features world-renowned chefs alongside L.A.'s best culinary talent, plus an impressive array of wine tastings and special chef dinners.
The exact dates for 2017 have not been officially announced yet, but visit LAFW.com to stay up to date on details. We go every year, and love the experience.
And then Sept. 29 through Oct. 1 is the 4th annual Newport Beach Wine & Food Festival, held at the Newport Beach Civic Center. Between the dozens of restaurants and hundreds of wine labels that participate – not to mention the handful of celebrity chefs – this festival has made an impressive mark on the wine fest scene. It gets better every year, so we're really looking forward to seeing what they come up with in 2017—especially since Oct. 1 is Christopher's birthday! Details will be announced soon, visit NewportWineandFood.com.
And if that's not enough wine and food for you, down south is the San Diego Bay Wine + Food Festival, held in November. Details for 2017 have already been announced at sandiegowineclassic.com.
Dueling Seafood Stews & Trumptini vs. Obamatini
Bluewater Grill is kicking off its 2017 monthly tasting series on Tuesday, Jan. 10 with "France vs. Italy: Battle of the European Fish Stews (French Bouillabaisse vs. Italian Cioppino).
This culinary showdown is designed to empower seafoodies to decide which centuries-old dish is best: French Bouillabaisse or Italian Cioppino.
The $34.95 tasting event features separate bowls of French Bouillabaisse, made with saffron and garlic, and a tomato-based Italian Cioppino, paired with a glass of French Pinot Blanc and an Italian red, respectively.
Can't make it on Jan. 10? No worries, the three-course meal can be ordered throughout January without the wine pairing for the same price.
Another Bluewater Grill event that will trump the seafood duel is the Inauguration Day Special on Friday, Jan. 20 featuring the Donald Trumptini and an all-day happy hour. Whether you are celebrating or drowning your sorrows, Bluewater has your drink. The Donald Trumptini is a special inauguration version of the Bluewater Orangetini. The day also represents the last chance for sentimentalists to order The Obamatini, created by Bluewater mixologists to mark Obama's inauguration in 2008.
Visit bluewatergrill.com for details.