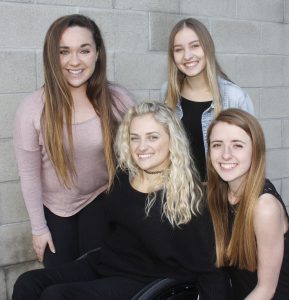 What do Susan Egan, Krysta Rodriguez and Lindsay Mendez have in common?
They've all performed in Broadway musicals, and they're all graduates of the Orange County School of the Arts.
Established in 1987 and celebrating its 30th anniversary this year, OCSA has an enrollment of 2,000 junior high and high school students who take classes in everything from musical theater and acting to the culinary arts.
Musical theater takes center stage this weekend when 44 students participate in the annual Performing with the Pros production Ali Stroker, an American actress and singer who is the first actress in a wheelchair to have appeared on Broadway. She appeared in the hit television series "Glee" in 2013, and played the role of Anna in Deaf West's 2015 revival of "Spring Awakening."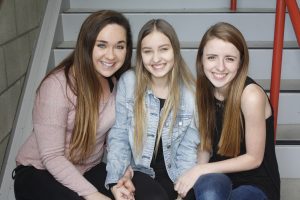 Currently in its 14th year, Performing with the Pros gives OCSA's Musical Theatre Conservatory students a chance to study and perform with Broadway stars.
Krysta Rodriguez (Musical Theatre, 2002), Lindsay Mendez (Musical Theatre, 2001), and Susan Egan (Musical Theatre, 1988) have all returned to helm the show, but so have such Broadway professionals as Liz Callaway, Eden Espinosa, Jason Robert Brown, David Burnham, Terri Bibb, and Karen Culliver, among others.
This annual event is the culmination of a month-long master class in which a guest artist works with the students to develop a fully staged production, featuring pieces with the guest artist, the students, and the combined cast.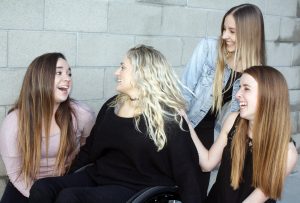 Students share the stage with these Broadway performers while honing their skills with performance insights and critiques from the pros.
Three 11th grade students – Kat Long, Lauren Lyons and Olivia Rybus – are in the year's show. All three were born at Hoag Hospital and attended elementary school in Newport Beach. They're also veterans of local children's theater productions, which sparked their interest in pursuing their passion for theater.
During a quick break at a recent rehearsal, the three girls talked about their goals and experiences in musical theater.
"I want to go into the business side of the arts," said Rybus. "I have a passion for it, and want to keep it a part of my life. Doing theater gave me confidence to talk to people and communicate with others. I used to be shy. Ali talked to us about how theater was her escape and made her feel like she could do anything. I have found something I truly love. It gives me life and fills my soul."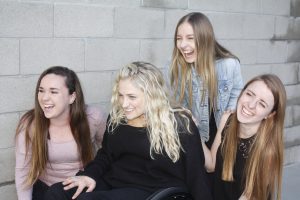 "I'm interested in journalism, but I want to keep musical theater as a hobby," said Long. "I really like journalism, and could write about the arts."
"I would like to pursue the arts dream of mine to be on Broadway, and eventually maybe run my own theater company one day, maybe children's theater," said Lyons, who added that before coming to OCSA she drove past Newport Harbor High School with her mother, who told her "that is going to be your high school."
"I said no, I'm going to go to OCSA," recalled Lyons.
All three girls are excited to be performing in this production, which they said has a four week rehearsal due to the number of musical segments and the staging, which includes props and costumes.
"Ali is an amazing, lovely human being," stated Rybus. "She made it her goal to showcase everyone with material they're good at."
"It's a big cast, but the show is structured so that everyone gets a turn," added Long.
All three agreed that Performing with the Pros is an incredible experience. And who knows, one of them may very well return one day and be the pro to conduct a Master Class.
For more information and tickets to Performing with the Pros, which has one performance on Friday, Jan. 27 and two shows on Saturday, Jan. 28, visit OCSArts.net.