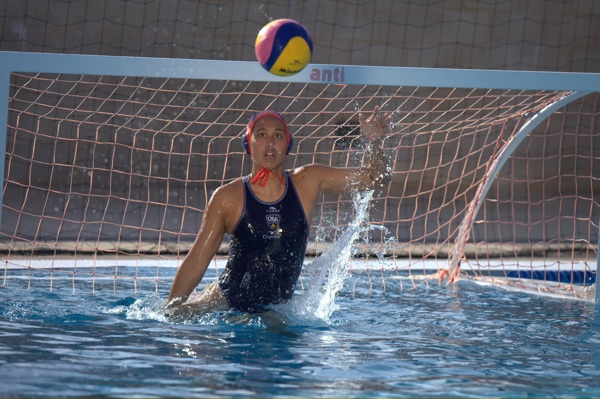 Tumua Anae and John Mann have spent so many days, hours and now years in the pool growing up in Newport Beach and attending Corona del Mar High School, it would be understandable if neither one of them was able to remember exactly when and how their passion for the game of water polo first began.
Both Mann and Anae are members of the U.S. National Water Polo teams and are training to make the U.S. Olympic water polo squads for men and women that will represent the United States at the upcoming Olympics Games in London in July.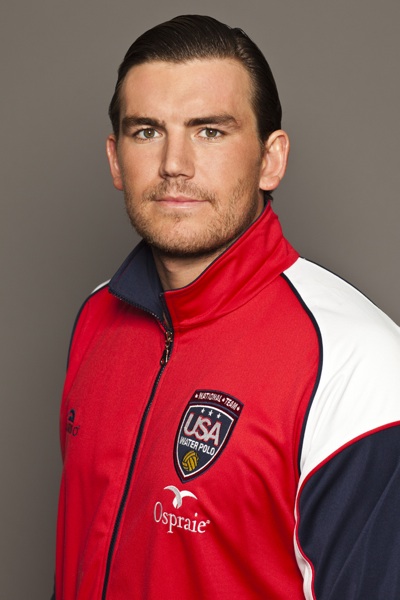 But Mann, now a member of the U.S. national team, does still remember how it all started.
"I grew up surfing and skating like most of the others in Newport. Started doing things like junior lifeguards and eventually followed my friends who were playing polo."
Mann says he was only " 12 or 13 years old." when he started playing the sport.
The desire to be an Olympic athlete for Mann began back in 1996.
"I wanted to be an Olympian after I watched the opening ceremonies at the 1996 Atlanta games, it's one of my first vivid sports memories And probably the most influential of my life"
For Anae, her path towards water polo and the Olympics led from her love of swimming and her companionship with her older sister.
"I have an older sister, Jordan, who also was a three sport athlete and stud at CDM and with me at USC playing polo … we were competitive swimmers growing up."
After entering USC, Anae gained the starting slot as the team's goalkeeper her sophomore year. She says she began thinking she had what it took to be an Olympian.
Her Olympic dreams solidified when she was invited to tryout of the U.S. national team.
"I always dreamed of being an Olympian, I just had always thought I'd be a swimmer. But looks like water polo is my calling."
Being a world-class water polo player doesn't come easy. The training can be brutal, according to both.  Mann says his daily regimen is "six days a week. Monday Wednesday and Friday consist of three practices per day" in addition to strength and conditioning work. Tuesdays, Thursdays and Saturdays have only one training session, Mann says, "but these days are very difficult because it is usually 3-3.5 hours continuous training that is brutally intense. It makes one practice feel like three."
Anae doesn't' have it much easier.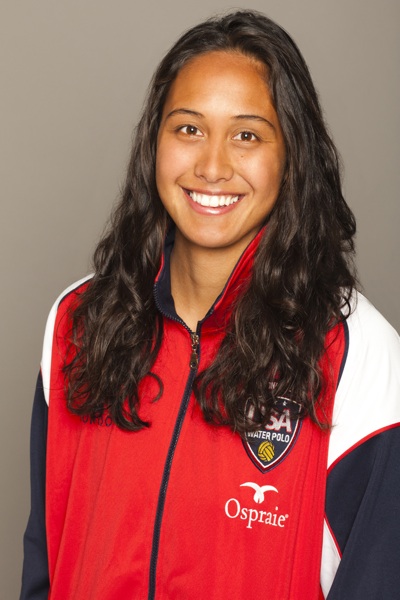 "Training is no easy task. It's double days Monday, Tuesday, Thursday and Friday and then one practice on Wednesday and Saturday," she said. "Each practice is three hours … We do get Sundays off but we usually travel on those days."
Anae arrived in London this week for pre-Olympic tune-up matches against Australia's, Hungary's and Great Britain's water polo teams.
The matches are being held at London's Olympic water polo venue, where she hopes to be playing again in July.
"We play three other teams that have qualified, and it's more to see and play in the venues and pools and familiarize yourself with the place so its not such culture shock when we come back for the real thing in July," she said by phone.
"The place is awesome – the Olympic park is very much under construction but to see the basketball, swimming and water polo venues has been so exciting and when we drove in and saw where opening ceremonies will be it was a verification that its real.
"The pool was awesome and to practice in it with the team and have it be just us no spectators, was such a special experience. But were all really excited for the games to start tomorrow."
The U.S women's team has already qualified for the London Olympics by winning the 2011 Pan-American Championships. They took home the silver medal from the Olympics in Beijing in 2008.
While Anae is in London, Mann is in Serbia this week with the U.S. men's national team.
The Independent spoke with him via email about what he and the U.S. team are doing to prepare of the London games.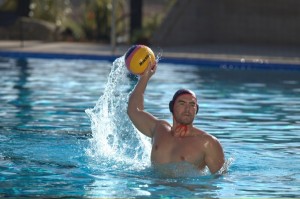 "I am writing you from Belgrade, Serbia. The first and last place we traveled on our trip. We started out here training with top European club Partizan of Belgrade. We trained with them for three days then flew to Genoa Italy to train with power house Pro Recco. Which has many of the best players in the world under contract … Many of the players that we will face this summer in London. It has been a valuable trip for many reasons, not only has the competition been fantastic but the team bonding has been excellent as well. It's always great to be around the teammates you love in settings all over the world, its the reason we all play, for the team aspect. I also grew up idolizing many of my current teammates so it makes it especially amazing for me to be a part and a contributing member of such a skilled and decorated family."
Mann will be back in Newport Beach later this month when the U.S. men's team makes a 10-game pre-Olympic match swing through Southern California.
The U.S. men's team will take on Hungary and Croatia on May 26 and 27 at Newport Harbor High School's pool. The event will also televised nationally by NBC.
Both Mann and Anae have been members of the U.S. national water polo teams for some time, but the official final selections for the Olympic teams have yet to be made.
That means the final step in realizing their Olympic dreams still hangs in the balance.
For Anae it has all been worth it.
"It's been a long road to get to this point in the process," she said. "The waiting game is hard, but I decided at the beginning of this process that it's something you can't control and so I don't really worry about it. Its hard seeing your friends leave and the environment of such an elite team is so competitive already and then you add that extra factor takes it to a whole new level.
"But I have just totally invested everything to this team and this process that I don't regret putting myself out there and I'm excited to hear the final news!"
For Mann, he is taking the final months and the stress in stride as well.
"It's a long stressful process," he acknowledged. "Fortunately I feel that my teammates and I are battle tested for durability and can handle the immense pressure of our situation. You learn to embrace the stress and pressure, strange as that may sound. I think no matter what happens it makes you a better and stronger person."
Mann knows just how tough water polo and making the Olympic team can be.  At a recent match overseas he says scoring a goal and helping the U.S team to a victory did not come without a price.
"As I scored one of my goals from two meters in our last game against Germany, I was punched in the face by three different players as I was releasing the ball. I still scored and helped my teammates to victory. After, my face was a lumpy swollen and red, but it felt great to win it makes it all worth it."
The women's team will be announced on May 17. The final selections for the U.S. men's team will be made in June.
For more info on the U.S Men's Water Polo matches later this month in Newport Beach and their schedule in Southern California: http://bit.ly/IW5ZwJ
For more info on the U.S. Women's Olympic tune-up event this week in London:
londonpreparesseries.com/waterpolo/index.html
More info on USA Water Polo: usawaterpolo.org