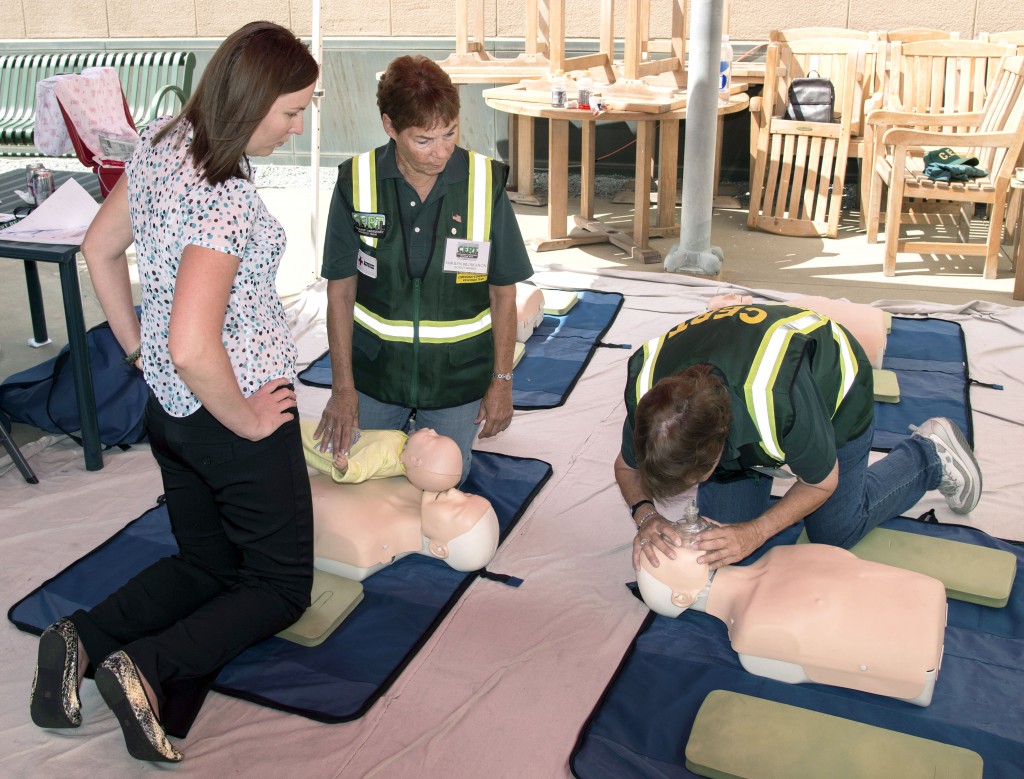 More than 500 people learned vital information about what to do in case of an emergency at a city-wide event over the weekend.
The Newport Beach Fire Department hosted the Fifth Annual Disaster Preparedness Expo on Saturday at the Newport Beach Central Library.
Attendance was a little lower than usual, said NBFD life safety specialist Matt Brisbois, but he was still pleased with the turnout.
There were a lot of locals there with specific questions and concerns, he added.
"It was nice to have all that information right there, ready to be provided to them," he said.
Booths included: City of Newport Beach, SoCal Edison, Orange County RACES (Radio Amateur Civil Emergency Service), Alert OC, Ready OC, NB Police Department, Lifeguards, and a first aid and hands only CPR booth ran by CERT (Community Emergency Response Team) volunteers.
"People seemed to like that they could come, spend some time and get all their questions answered," he said. "It's a one-stop shop."
The expo focused on safety and disaster preparedness for Newport Beach residents, Brisbois wrote in an email last week.
Participants learned how to build a disaster supply kit, how to prepare their families and how they can help prepare their neighborhoods in case of a disaster, according to a previous NBFD announcement.
Brisbois said city and CERT volunteers discussed the city's emergency plan and how residents can be prepared at home, in their neighborhood and at work.
"Everyone seemed really positive," Brisbois said, there seemed to be good reactions to all of the info, he added.
It is an important event in the community, Brisbois said. It's a heavily volunteer organized and operated event,  he added, about 40 worked on Saturday's expo.
"I can't thank them (volunteers) enough," he said.
It's a community driven, volunteer ran event, he explained.
The free event was held in conjunction with September as National Preparedness Month.
Cities across the country are celebrating September as National Disaster Preparedness month, Brisbois said. People have many concerns on their minds, many related to the recent floods in Colorado, he added.
The city encourages all residents to build a disaster supply kit, make a emergency action plan, and get trained.
"It's important to protect ourselves before the disaster occurs," Brisbois pointed out, "rather than after."
Fall CERT training classes are starting this week, but residents can plan to sign up for the upcoming spring classes, which will start around the end of February.
For more information call the disaster preparedness hotline at (949) 644-3112 or e-mail [email protected], or visit nbcert.org. For more information, visit Ready.gov.