News in Newport Beach
Driver Killed in Jamboree Crash ID'd
Authorities have identified the male driver that was killed in a single-vehicle rollover traffic collision this week.
Trent Morris, 22, of Wildomar died at 12:21 p.m., according to the Orange County Sheriff's Department Coroner's Office.
Morris was driving a silver Mazda Miata southbound on Jamboree Road, Santa Barbara and Island Lagoon drives, when he collided with a pole on the shoulder of the road, according to the Newport Beach Police Department.
"The vehicle collided with a concrete light pole on the side of the road before flipping over," explained NBPD spokeswoman Jennifer Manzella
Morris was declared deceased at the scene.
Newport Beach Fire Department personnel had to extricate the second occupant, a female, from the vehicle.
She was transported to a trauma center in serious condition. She was later listed in stable condition.
"We have no reason at this point to believe that drugs or alcohol were involved," Manzella noted.
The circumstances of the collision are still under investigation.
Southbound lanes of Jamboree were closed at Santa Barbara Drive until about 4 p.m., police reported.
Police are asking anyone with information regarding this collision to contact Investigator Dave Darling at (949) 644-3746 or [email protected].
Help Catch a Robbery Suspect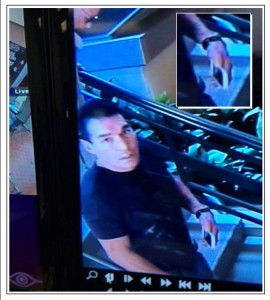 Newport Beach Police Department detectives need the community's help to identify a robbery suspect. On May 12, at 1:45 p.m., the suspect (as pictured in surveillance photos) approached a woman in a parking structure off of Newport Center Drive.
The suspect then grabbed the woman and removed a Rolex watch from her wrist. The victim sustained a minor injury to her wrist as a result. The suspect then fled on foot in an unknown direction.
The suspect is described as a male Hispanic, approximately 5 feet 6 inches tall, 130-150 pounds, wearing a tight black shirt and dark pants.
NBPD detectives are attempting to identify the suspect.
Police are asking anyone with additional information to contact Detective Fitzgerald at (949) 644-3797 or [email protected].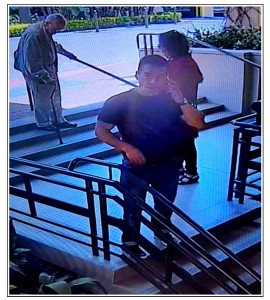 Turf Replacement at Bonita Creek Park
The City's contractor Byrom-Davey has started work at Bonita Creek Park to replace 157,000 square feet of natural grass with synthetic turf. One softball field and multi-sports field will be closed for construction.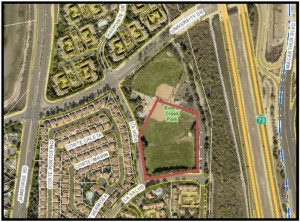 A construction fence has been erected around the project area for everyone's safety. Construction is expected to last through the summer.
This project is one of the ways the city is responding to the drought.
For questions about this project, please contact Peter Tauscher at (949) 644-3316.