Hundreds of Living, Dead Snakes Found in Newport Teacher's Home
A Newport Beach school teacher was arrested for animal cruelty after police found several hundred snakes, alive and dead, in his home, authorities announced this week.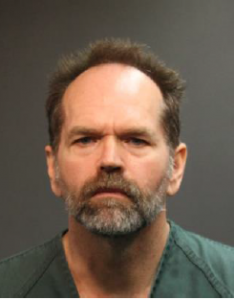 William "Bill" Buchman, 53, of Santa Ana, and a sixth-grade teacher at Mariner's Elementary School, was arrested by the Santa Ana Police Department and charged with animal cruelty, according to a SAPD statement released Wednesday.
Police served the search warrant on Buchman's home after neighbors complained about the smell, police said. Police entered the home wearing gas masks and protective suits. They found more than 400 pythons in the home, at least half of them dead.
Authorities said the house was also infested with rats and mice.
Buchman bred snakes as a hobby, according to an online reptile forum.
A gofundme.com account has been set up to raise money to help feed and care for the surviving 186 snakes, currently being fostered by the Southern California Herpetology Association & Rescue.
.
.
City Earns Gold for Being Green
The Newport Beach Civic Center and Park project recently earned an honor for green, energy-saving buildings, officials announced this week.
The project has been Leadership in Energy and Environmental Design certified to the gold level, city spokeswoman Tara Finnigan wrote in a statement Thursday.
LEED is a "program that provides third-party verification of green buildings," according to it's website.
Gold is the second highest of the four tier rating system.
The level of certification is "based on the number of green design and construction elements incorporated into a project, according to the statement," Finnigan explained.
For more information about the Newport Beach Civic Center & Park, visit www.newportbeachca.gov/civiccenter.
.
.
Man Killed in Weekend PCH Crash ID'd
The Irvine man who died in a four-car collision over the weekend on Pacific Coast Highway has been identified, authorities announced this week.
Erik Valencia, 29, died at the scene on Sunday, less than one week before his 30th birthday, according to the Orange County Sheriff's Department Coroner's Office.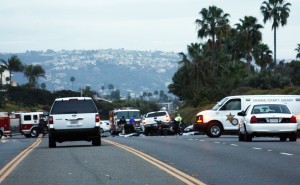 According to the Laguna Beach Independent, six other people were injured.
Valencia was the passenger of the Honda that allegedly caused the collision. The unidentified 27-year-old driver sustained a severe injury, but is expected to survive, Capt. Jason Kravetz said.
Pacific Coast Highway was closed in both directions between Reef Point (at Crystal Cove Promenade) in Newport Beach and Broadway Street in Laguna Beach due to the multi-car accident that occurred around 1:30 p.m. Sunday afternoon.
Newport Beach Police Department issued a traffic alert at 3:17 p.m. The closure lasted about 10 hours.
An officer near the crash site reported that an SUV carrying several people that had been hiking in Moro Canyon was involved in the crash.
The ongoing police investigation is being handled by Laguna Beach Police Department.