News from around the city of Newport Beach.
Newport Man Arraigned for Posing as Fire Marshal
A Newport Beach man was arraigned this week for posing as a fire marshal and charging small businesses across Orange County for fraudulent inspections.
Brian Lee Carsten, 36, is accused of entering several businesses while wearing a uniform and posing as a fire marshal, and conducting and charging for fraudulent inspections, the Orange County District Attorney's office explained in a statement.
Over the past month, Carsten allegedly did this several times, extorting $209 from each business. He provided fake invoices using forged Cal-Fire letterhead and logos, according to the OCDA.
Among the victims, are Beach Auto Sound in Huntington Beach, State College Distributors in Anaheim, and Newport Awning and Imperial Auto Service, both in Santa Ana.
On Sept. 23, Carsten is accused of possessing two firearms in violation of a domestic violence protective order from Los Angeles. Carsten was arrested by Anaheim Police Department.
He charged with four felony counts of second degree burglary, four felony counts of extortion by force or threat, four felony counts of forgery of an official seal, four misdemeanor counts of fraudulently personating fire personnel, and two misdemeanor counts of possession of a firearm in violation of a protective order.
If convicted, he faces a maximum sentence of 11 years and eight months in state prison.
Carsten's pre-trial hearing is scheduled for Sept. 30.
Authorities are asking anyone with additional information or who believes they have been a victim to contact District Attorney Investigator Tom Conklin at (714) 347-8496.
Public Tips Help Police ID Battery Suspects
The public helped authorities identify two battery suspects this week after Newport Beach Police Department circulated their photo and asked for help.
NBPD sent out a community message Sept. 23 asking for the public's assistance to identify a man and a woman suspected of battery of a teenage autistic boy.
The message explained that police responded to a battery report at 7:25 p.m. on Sept. 17 in the 1800 block of Balboa Boulevard.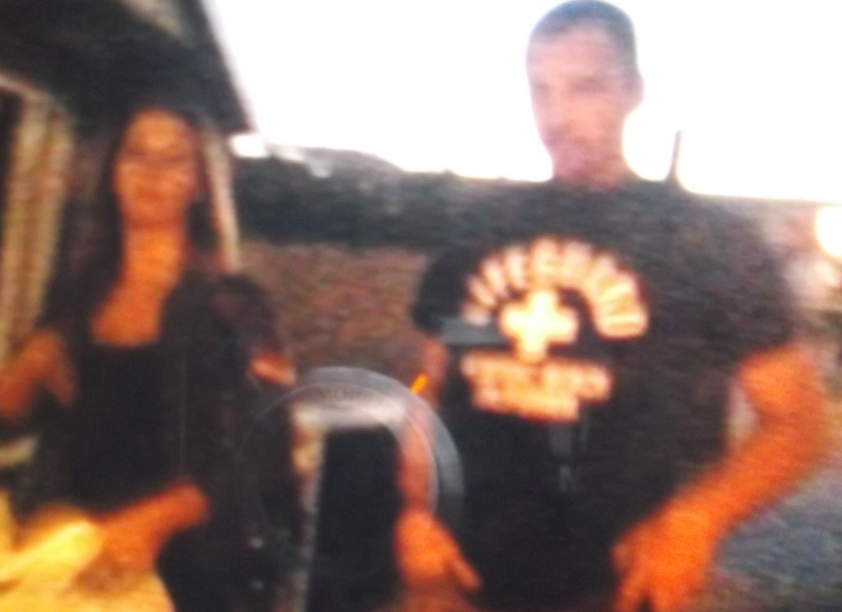 A 16-year-old male juvenile with autism was seated in the back seat of a parked vehicle, NBPD reported.  At the time of the incident, his mother was inside a nearby home and two adult companions were seated outside the residence. The teen was using an iPad to take several photos of the area.
Police state that the two suspects walked by and became upset when the young boy photographed them. The woman approached the vehicle and began yelling at the juvenile before proceeding to push him multiple times, according to police.
The mother and two companions heard the woman yelling and attempted to intervene. They explained that the juvenile has autism and routinely entertains himself by taking photographs with the iPad, according to police.
"When one adult called for police assistance, the woman and her male companion began to walk eastbound on Balboa Boulevard, returning to yell at the group once more before leaving the area," NBPD explains.
The man was wearing a Newport Beach lifeguards novelty t-shirt, but police verified that he was not affiliated the NB lifeguards.
Police were unable to identify the man and woman and asked the public for help.
Around 4 p.m. Tuesday, NBPD sent out another message stating that detectives were able to identify and interview the woman, thanks to the tips provided by the public. They also intended to contact the man involved.
"We are grateful to everyone who shared this story and to those who contacted us with information," NBPD notes in the message.
The case will be forwarded to the Orange County District Attorney's office for review when the NBPD investigation is complete.
'Ride Along' With NBPD on Twitter
Newport Beach Police Department announced that they will hold a "virtual ride-along" on Twitter today.
In honor of Global Police Tweet-a-thon Day, NBPD will be posting a live virtual ride-along on their Twitter account. Tune in to @NewportBeachPD today, starting at 7 a.m. to spend the day with the NBPD.
All posts will also be tagged with #PolTwt (for "Police Tweet," the tag for all activity in the Global Police Tweet-a-thon) and #NBPDVRA (for "NBPD Virtual Ride-Along").

Fire Department to Host Open House
The Newport Beach Fire Department and the Newport Beach Firefighters' Association are hosting a Fire Service Day Open House on Oct. 9 from 11 a.m. to 2 p.m. at Fire Station No. 7 in Santa Ana Heights.
This free, community event is in recognition of Fire Prevention Week.
The department hosts an open house every year as a way to remind citizens about the importance of taking measures to prevent fires. The event provides the public an opportunity to learn more about fire safety, view live demonstrations of vehicle extrications and fire scenarios and to take a tour of a working fire station.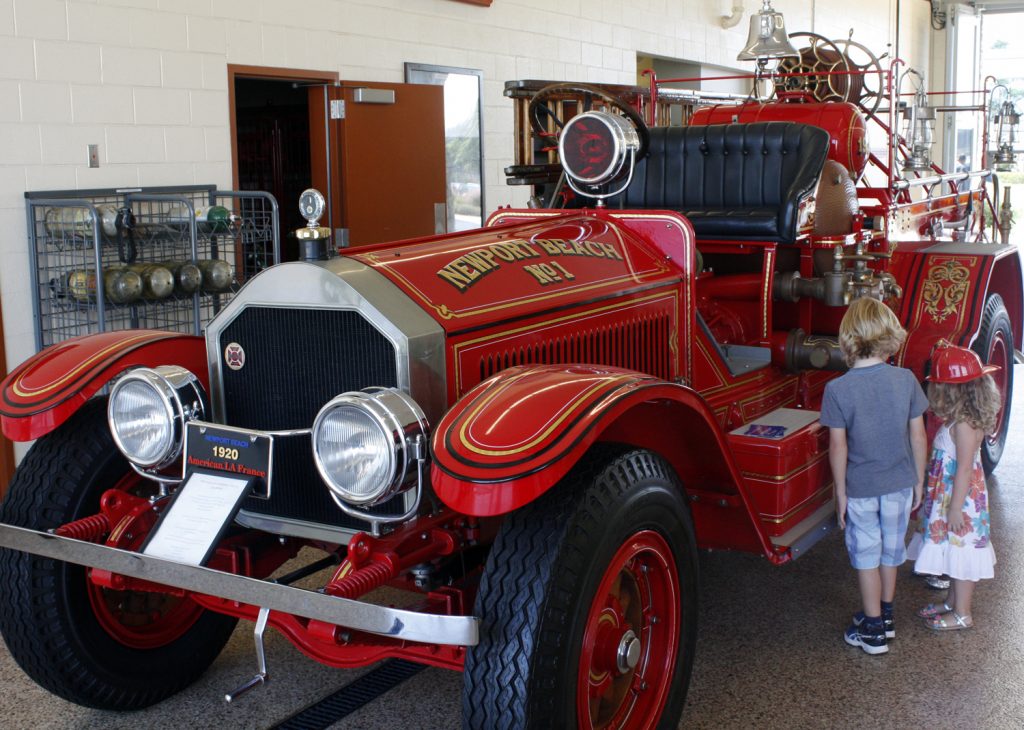 Fire and lifeguard equipment will be on display along with the department's antique fire engine. 
"The Newport Beach Fire Department's annual open house is a way to remind the community about protecting their homes and loved ones from a fire in the home," Fire Chief Scott Poster explained in a press release. "Taking the proper steps to install, maintain and replace smoke alarms is vitally important to ensure everyone's safety."
This year's Fire Prevention Week educational theme is Don't Wait: Check the Date! Replace Smoke Alarms Every 10 Years. The National Fire Protection Association reports that 20 percent of U.S. homes have non-operational smoke alarms. The NFPA recommends regular testing and maintenance of smoke alarms and to replace them every 10 years.
Fire Station No. 7 is located at 20401 SW Acacia Street. There is ample street parking; and handicap parking available in the station's parking lot on a first-come, first-served basis. The Newport Beach Firefighters' Association will be serving hot dogs and hamburgers for lunch; beverages and snacks will also be provided to attendees.
For more information, contact Debbie Alcaraz at (949) 644-3355 or [email protected].
Bill Medley Concert Benefits Lupus International
The Lido Theatre is hosting a rock and roll concert Monday night, and it's for as good cause.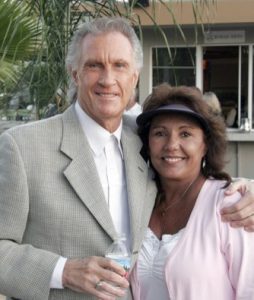 Righteous Brother Bill Medley is scheduled to perform a benefit concert for Lupus International on Monday that honors the memory of his former partner, Bobby Hatfield, and his wife, Linda, who had Lupus.
"My partner, Bobby Hatfield – his wife Linda battled lupus for years (she passed away in 2010). The Hatfield family started a benefit for Lupus International 26 years ago and I remain committed to supporting his legacy and helping a great cause," Medley told The Indy in 2014, prior to his Lupus International benefit concert.
Tickets are $100, and include food and drinks.
For more information, call (949) 278-1646, or visit lupusinternational.com.