Noel Selby, born in Australia in 1936 and a resident of Balboa Island, died on Sept. 2, 2014.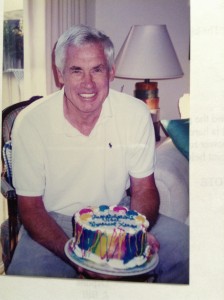 He received his law degree from Melbourne University in 1956. Selby excelled in tennis, Aussie Rules football and cricket.
He retired from Xerox in 1995 after 30 years in the human resource recruiting department. Selby received a letter and plaque from former Sheriff Brad Gates for his over five years of service as a reserve deputy sheriff in the search and rescue unit.
Selby and his wife, Barbara, lived in Laguna Beach for more than 16 years. They moved to Balboa Island in December 2013.
Selby is survived by his wife, Barbara; daughters Lisa (Tim) and Sarah (Mike); sister, Daphne in Australia; and stepchildren Angie, Chris, Sean and Mitzi. His best mate, Digger, an Australian Blue Heeler, preceded him in death on Aug. 28, 2014.
[Paid obituary]