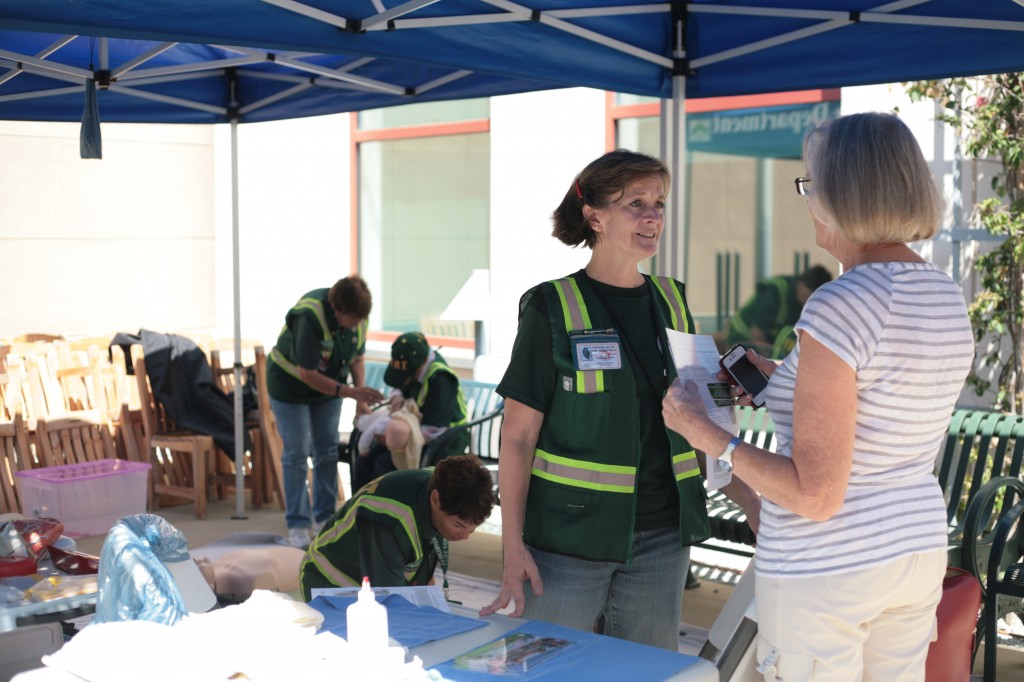 More than 500 people are more prepared in case of an emergency after an event at the library last weekend.
The city hosted its Sixth Annual National Preparedness Expo Saturday in conjunction with National Preparedness Month. The event is also held a few weeks before the fall classes begin for the Newport Beach Community Emergency Response Team.
The event was held in the courtyard at the Newport Beach Public Library.
Informative booths and vendors at the expo included the Newport Beach Fire and Police departments, Southern California Edison, The Gas Company, Ready OC, and SOS Survival Products.
After just a few minutes out of their Saturday and expo attendees walk away much better prepared in case of an emergency, said Newport Beach Fire Department Life Safety Specialist and CERT organizer, Matt Brisbois.
"It's a one stop shop for residents to come and get all their disaster preparedness information," he said. "They can get everything they need in 10 to 15 minutes."
The heat kept some residents at home, but there was still a great turnout, Brisbois said.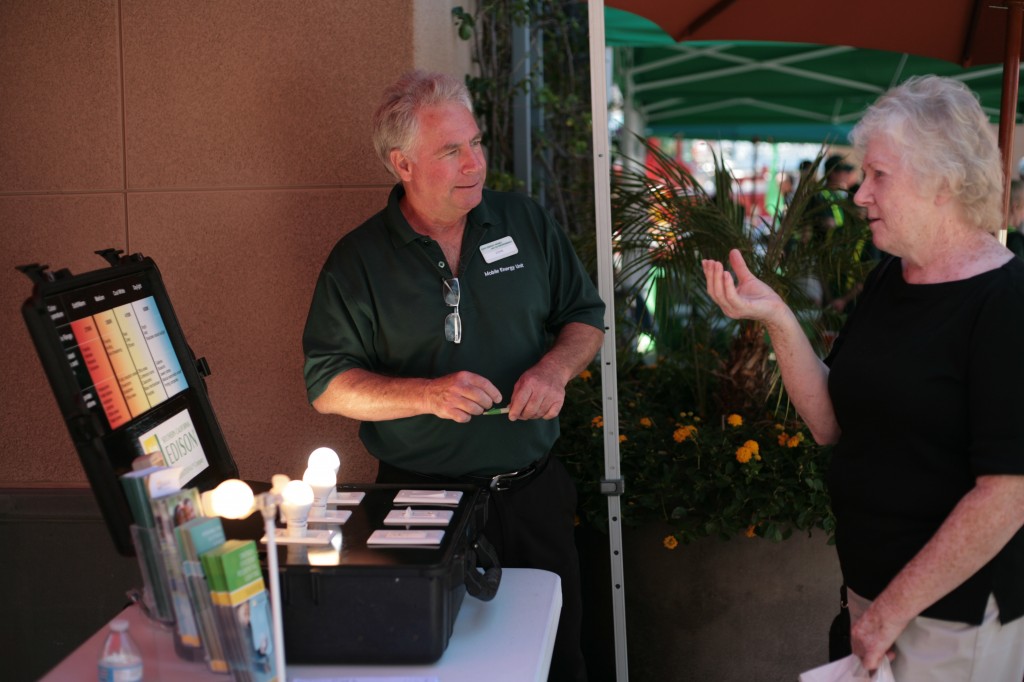 Most of the people who attended had specific questions or an issue they wanted more information about, he added.
Expo attendees learned about the Newport Beach CERT program, how to build a disaster supply kit, radio communications, hands-on CPR and basic first aid basic training and more.
Edison and SoCalGas were also on hand teaching guests how to turn off their gas and electricity and what to do in case of an emergency.
If there is a down power line call SoCal Edison or 911 immediately, he said, don't try and touch or move it, said SoCal Edison representative John Fields at the expo.
"Stay away," he warned. "Let us come handle it."
Fields  spoke with visitors at the expo and explained the difference between lumens and watts and the color temperatures of lights.
He also offered other energy efficiency measures residents could take in their own homes and the importance of being prepared with backup systems.
The CPR and first aid lessons were taught by CERT volunteers Shannon Inouye of Corona del Mar, and twin sisters Marilyn Broughton and Evalie DuMars both also of CdM.
All three CERT volunteers walked visitors through performing CPR on mannequins.
If someone suddenly collapses, check the scene and then the person, they explained. Direct specific people to call 911 and to find the nearest automated external defibrillator, they said.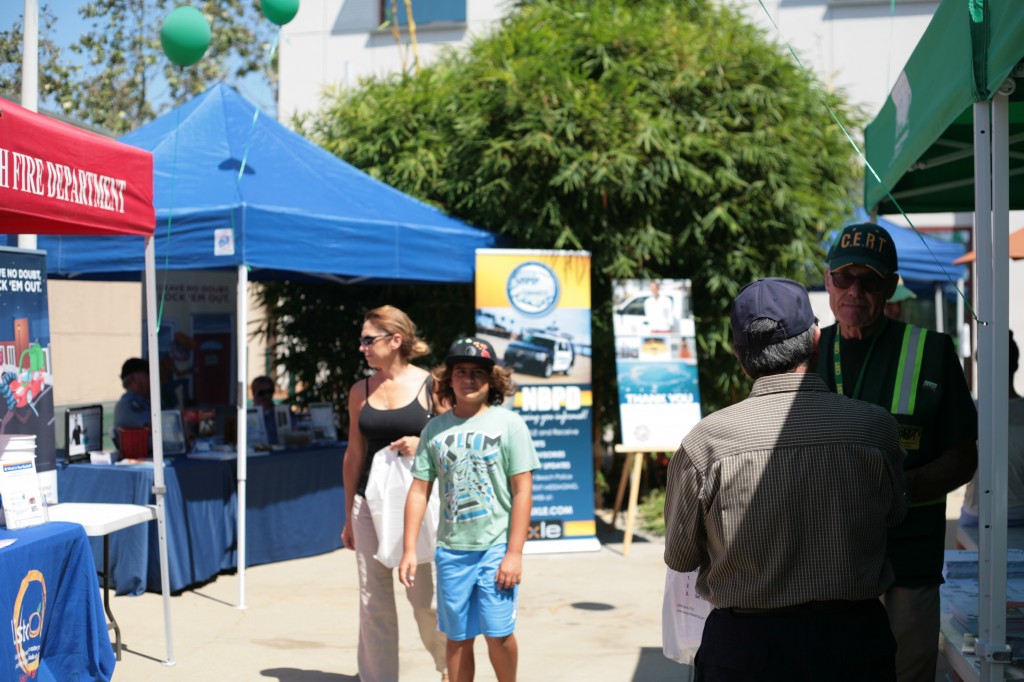 It's important to continue CPR compressions until the person displays a sign of life, professionals arrive and take over, it becomes too exhausting or the scene becomes unsafe, they explained.
Broughton and DuMars also teach CPR certification and first aid classes for residents looking to expand their knowledge.
Broughton, DuMars and Inouye were among about 35 other CERT volunteers working the expo.
It's a largely volunteer driven and organized event, Brisbois said.
There are still open slots for the upcoming Fall CERT classes, he added. Call or enroll as soon as possible, Brisbois encouraged.
They are trying to build a culture of preparedness here in Newport, he said.
"The biggest tip we can give to people is to do one small thing, if they can focus on doing one little thing every week or every month to better prepare themselves, that's really what this expo is all about," Brisbois said. "A little bit at a time… It can really a big difference."
People can start by putting together a basic disaster supply kit and simply think about what they might do in the event of a disaster
"We don't overwhelm people with everything at once, but if they can take it in smaller steps it's much more achievable," he explained. "Get a kit. Get a plan. Get trained."
For more information, visit nbcert.org or call (949) 644-3112.