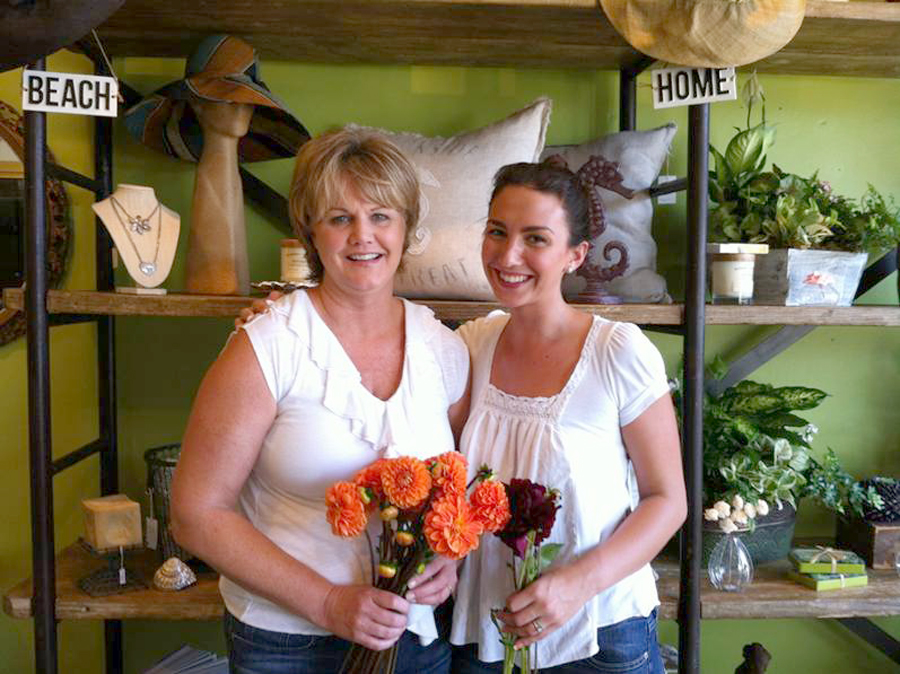 "If people never take a risk, there's never any progress," explained Corona del Mar Florist owner, Karen Yould. "This wasn't something I was looking for, the opportunity just presented itself. After reading the article on NorthEast of the Well, it dawned on me that I was in a position to help someone, to give someone a chance. I felt like God was tugging on my heartstrings, and it seemed like this was something I was supposed to do."
Karen needed part-time help at her flower boutique, and read a column in the Independent about the ways NorthEast of the Well helps empower broken people to rebuild their lives and return to their community.
"I didn't know anything about NEW, but I visited their website, researched it and contacted them." Karen said. "After talking with Emily at NEW, I realized I could give someone a second chance in life by working with beautiful flowers in a nice, supportive environment. Emily recommended three girls, they all went through the interview process and I was impressed by how wonderful they all were. They were well prepared, articulate, and very poised young women. It confirmed my feeling that offering a job to one of them was the right thing to do."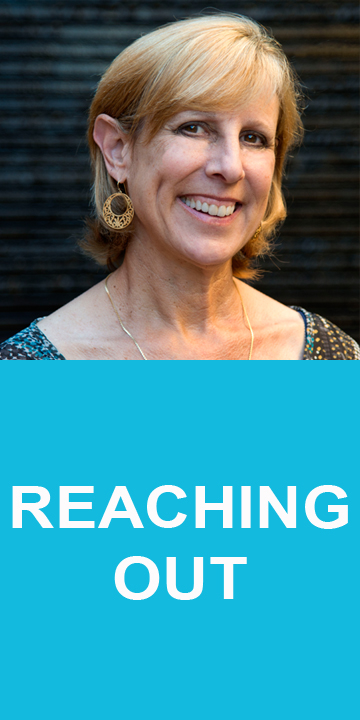 "Over the years I've had a lot of experience with hiring people, and I was pleasantly surprised by the readiness and eagerness of all three applicants," Karen continued.
She said she hired one of them: a young woman named Gina Godwin.
"It's been wonderful having Gina; she is diligent, enthusiastic, a bright, beautiful young lady who takes great care in her work. She's a joy to have. She has proven herself to be an asset to my business. This whole experience has turned out to be a blessing. I would encourage other people to consider helping out this way too."
NorthEast of the Well is 501 (c) (3) Christ-centered community whose mission is "to provide discipleship, encouragement, accountability and a network of resources that empower people to move from lives of dependence to independence under Christ."
Emily Schilling, who works closely with NEW founder Laura Johnson, explained that NEW partners with Teen Challenge, Orange County Rescue Mission, Heritage House, Mika, and other non-profits. They model Biblical living and provide a dependable, mutually accountable community.
"We really compliment those organizations by providing the ongoing connection of a Christ-centered community, which is so important to sustained growth," Schilling said. "We address long-term needs and empower others through our Monday night gatherings, intentional discipleship and leadership development. We have wonderful staff and volunteers for the children's ministry, and we have about 150 adults and 50 children every Monday night. We've outgrown three places and presently meet at St. Andrews. It's so exciting to see God transforming lives, like Gina's."
"I was in a really dark place in my life, it was really bad," Gina said. "I needed a new path that I couldn't find on my own. Someone reached out to me and told me about NEW, and it gave me support and a sense of community that I didn't have. It gave me an opportunity to hear the Word of God and to get a deeper understanding of my relationship with God. People there constantly reach out to you, ask how you are, give praise and direction. They noticed me and prayed for me. NEW gave accountability for the changes I was trying to make."
Gina is thrilled to be working for Karen.
"I started working in July and I love it there," Gina said. "It's been wonderful, and Karen is amazing. I hadn't had a real job for a few years, but Karen opened her doors to me and gave me a chance. People don't always give second chances. She is a great example and role model. She's caring and her shop is a positive environment with a great sense of community. We talk and support each other. I'm so thankful Karen gave me a second chance. I  hope that others would be so kind to provide others with the same opportunity."
"Life is good now," Gina added. "I have a 2 1/2 year old, am newly married, work part time, and go to school. It's been an amazing journey."
NEW meets Monday evening from 6-8 at St. Andrews.  For information, see www.northeastofthewell.org
Cindy can be reached at [email protected]