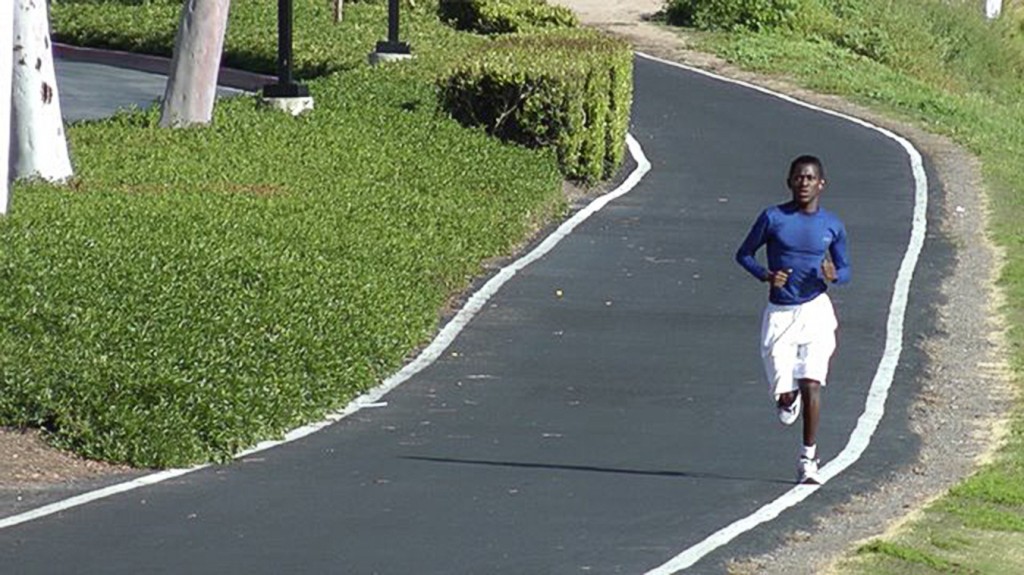 A film premiering on PBS Orange County on Saturday may have some familiar scenes in it, contrasted with some very unfamiliar shots, as it was filmed primarily in Orange County and Uganda.
The film, "In a Race Against Time," by first-time feature length director, Michael Zynda, will air on the public station Saturday at 7:30 p.m.
Newport Beach residents might recognize some locales in the film, including the Fashion Island starting line during the 2011 OC Marathon and a shot passing by Bruegger's Bagels on Coast Highway in Corona del Mar.
"The film follows Daniel Okabe, an accomplished amateur marathon runner from Mbale, Uganda, over a period of six months in 2011," a press release states. The film chronicles his training and performance various marathons "while simultaneously attempting to raise enough funding to stay in the country and earn a college degree before his Student Visa expires."
"The OC area was a big part of our film's 'fish out of water' narrative, standing in stark contrast to where our main character formerly lived in a poverty-stricken village in Uganda," Zynda wrote in an email.
The film examines the culture clash between Okabe's Southern California lifestyle and his old life in Uganda.
Other recognizable Orange County locations include Vanguard University in Costa Mesa, Golden West College in Huntington Beach and around town in Irvine (where Okabe lives).
Zynda has now entered a one year contract with PBS. It will soon be available on Amazon.com as well.
For more information, visit inaraceagainsttime.com