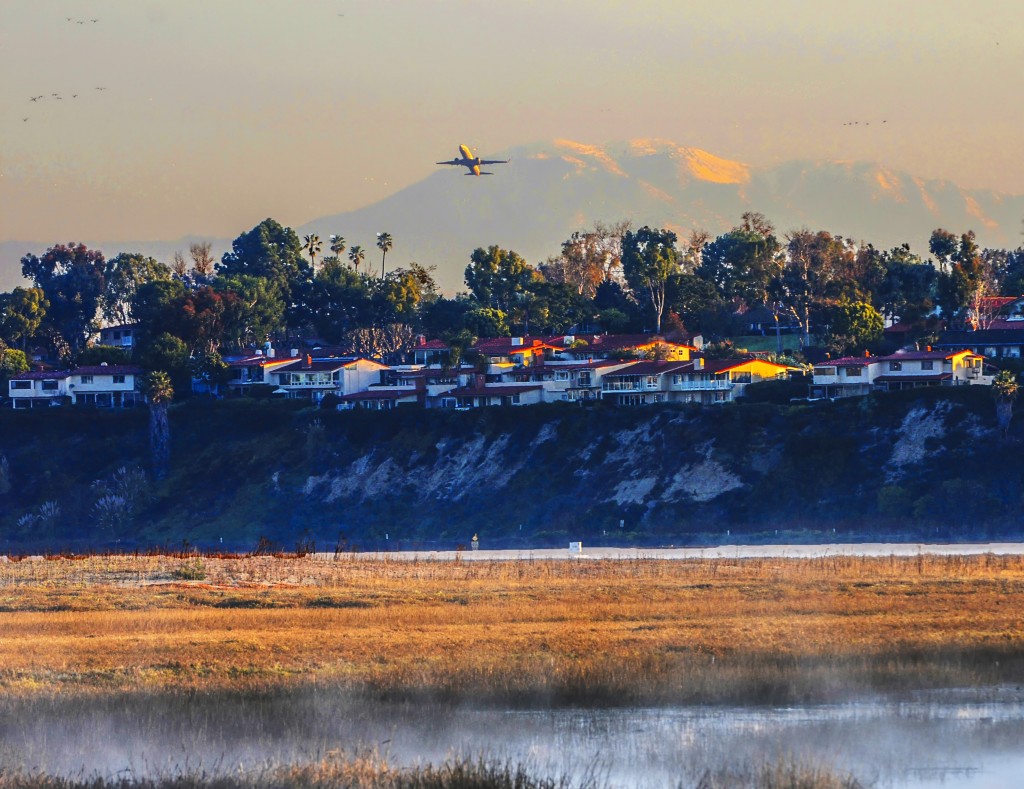 Orange County Board of Supervisors voted unanimously Tuesday to approve the John Wayne Airport settlement agreement amendment.
The process was deliberative and collaborative, said Supervisor John Moorlach, whose district includes JWA and Newport Beach.
The goal was to strike a proper balance between the impacted residents around the airport and the air carriers that are using the airport that would be acceptable to the FAA," Moorlach said.
He is pleased with the outcome, he noted.
The approved amendment will prohibit commercial planes from departing or arriving before 7 a.m. Monday through Saturday and 8 a.m. on Sunday. They are prohibited from departing after 10 p.m. or arriving after 11 p.m. all week.
The curfew will be extended through 2035, which is "critical," Moorlach said.
The cap on annual passengers will stay at 10.8 million through 2020. That number will increase to 11.8 million in 2021 and then again in 2026 to either 12.2 or 12.5, depending on the actual number of passengers. These limits are good through 2030.
The number of daily passenger flights would also increase from 85 to 95, starting in 2021.
The vote extends and amends the current 1985 agreement, which was amended in 2003. It would have expired next year.
There were also a handful of public speakers, including Newport Beach Mayor Rush Hill and City Councilman Keith Curry.
Hill thanked everyone involved, including Airport Working Group and Stop Polluting Our Newport.
He also pointed out several others in the audience who were there to support the agreement.
This was an important and far-reaching decision, Curry noted. There are many cities in the corridor that are affected, he added.
City watchdog Jim Mosher voiced some opposition to the amendment. He compared the expansion to Los Angeles and LAX.
"I don't think we want that in Orange County," he said,
This amendment makes some substantial increases over current operational levels, Mosher said.
Expansion of the airport is in no way beneficial for the residents who live under the flight path, he noted.
He suggested approving only a portion of the agreement.
Mosher also questioned the "secrecy" surrounding the process.
"This is litigation," Moorlach responded, "so therefore it had to be done in confidentiality."
The vote "was arguably the most important step in the process for the extension and amendment," the city states in a community message sent out on Tuesday.
City Council will vote to finalize the agreement on Oct. 14, the city noted in the message. It will then head to U.S. District Court.