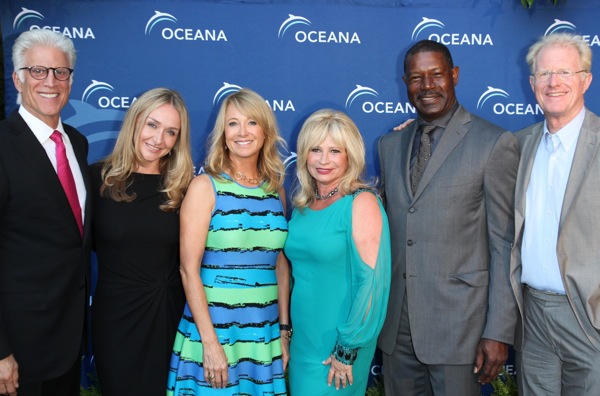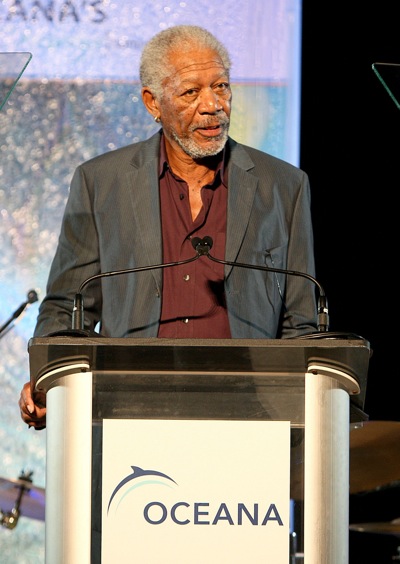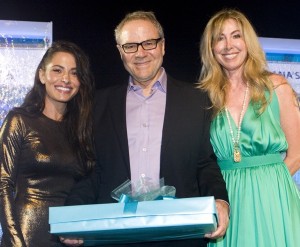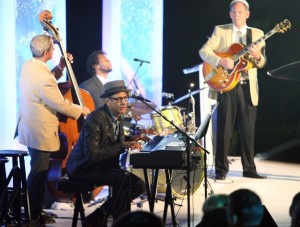 Oceana, the world's largest ocean conservation group, welcomed special guests Morgan Freeman and Jeff Goldblum and the Mildred Snitzer Orchestra at the 5th annual SeaChange Summer Party. Approximately 400 guests attended the event, raising more than $1 million for Oceana in a single evening. Academy Award winner Freeman walked the "blue carpet," mingled with guests and delivered a moving address on the main stage to cap the program.
"The ocean is my second home. It's my backyard – because I'm a blue water sailor," Morgan Freeman told the captivated crowd. "I have the utmost faith – after seeing and feeling the spirit of the people at this event tonight and having worked with the dedicated people at Oceana – that this can happen, that we can save the oceans. I applaud you for your work."
The event, emceed by Oceana Senior Advisor Alexandra Cousteau, featured appearances by Ted Danson, Aimee Teegarden, Dennis Haysbert and Sarah Shahi. Other celebrities in attendance included: Rachael Harris, Bella Thorne, Beverly D'Angelo, Ed Begley Jr., Jenna Ushkowitz, Renee Olstead, Steve Howey and Graham Phillips.
Cousteau began the program by sharing personal stories of her family's ocean legacy, particularly memories of her grandfather, filmmaker Jacques Cousteau.
"My grandfather certainly knew what he was doing. He always said, 'People protect what they love, and they love what they know.' That's why the SeaChange community is so important and such a powerful vehicle for Oceana and ocean conservation. This community lives with the ocean every day. You surf it. You dive in it. You swim it in. You walk by it and gaze at it. And you have learned to love the ocean. By joining us here today you are helping us to protect it."
SeaChange guests were treated to a sit-down dinner, presentations from several of Oceana's directors and supporters, as well as a silent and live auction. Party-goers capped the evening with time spent dancing under the stars at the Post Party Lounge.
The evening was co-chaired by Valarie Van Cleave and Eve Kornyei Ruffatto. It honored Tricia and Michael Berns and South Coast Plaza for their generous support.
Special to the Indy from OCSocialScene.com.