This summer, London will host the 2012 Summer Olympic Games.  Athletes from all over the world will participate in 43 competitions including track and field (officially named "athletics").
Athletics will host 47 different events.  It's not only the centerpiece of the Summer Games, with more than half of all the competitions, but it is also the centerpiece of American Olympic heritage.  The US has won more than 300 gold medals in track and field, which is more than the rest of the Top 10 countries in gold medal count combined.  In fact the US has done so well in track and field over the past century that it rholds almost a third of all medals.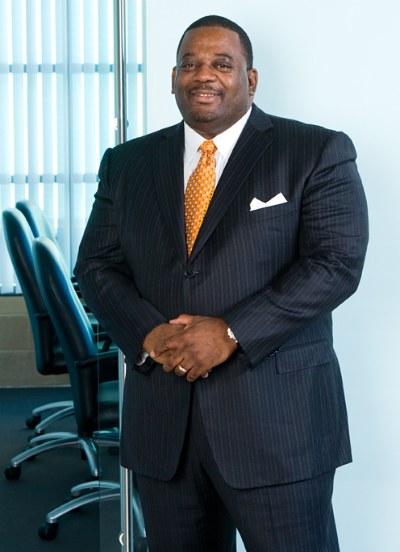 Nobody is more aware of the importance of track and field and our legacy in it than Newport Beach resident Emanuel Hudson.  Over the past 22 years Hudson has become one of the world's preeminent representatives of track athletes.  Former high jump world record holder Dwight Stone described Emmanuel Hudson's firm, HSInternational, as "the most powerful and influential club or entity in US track and field."  He said that after the 2000 Summer Olympic Games.  At that time if HSI's client athletes were a separate country, they would have finished second (only behind the US) in track and field gold medals.  That team was lead by HSI client Maurice Green who finished with four medals (two gold, one silver, and one bronze).
Since then HSI has grown.  This summer could feature as many as 21 HSI athletes representing countries from all over the world.  Eight of those athletes will be competing in June to make the US team.  Athletes like Jason Richardson, who is the current 2011 World Champion in the 100m hurdles, and Richard Thompson, who infamously finished second behind Usain Bolt's record setting 9.58-second100m.
Hudson built his firm by building a community around his clients.  Beyond just representing his athletes on their meet contracts and endorsement deals, he helps with media/public relations, marketing, legal advice, financial advice, and advice on other business ventures.
Basically he's interested in the development of his athletes off the field.  He emphasizes this with an annual meeting, which was just held at the St. Regis in Dana Point.  It's his community that has branded Emanuel Hudson so well inside the industry.
So what's next for Hudson?  The sky is the limit.  He is already expanding beyond track and field.  Former Laker and current Cleveland head coach Byron Scott is a client, and this season Hudson became certified to represent athletes in the NFL, adding basketball and football to his portfolio.
But for now Newport Beach residents are gearing up for the Olympics where no doubt Emanuel Hudson's athletes will play a key part in Olympic history.
– By Will Salem | NB Indy