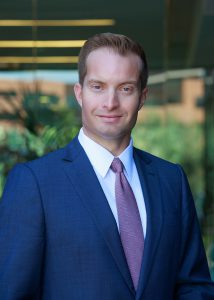 By Joe Stapleton, Newport Beach City Council Member
For decades, Newport Beach has stood out in California as one of the safest cities to raise a family and run a business. We have top-notch schools, wholesome and trusting communities, and incredible law enforcement to ensure the safety of our city.
I ran for city council to ensure the city I've lived in for the last 17 years remains that way. Thankfully, it remains one of the best places to live in the country—but Sacramento's soft-on-crime policies make it harder for our local law enforcement to maintain order and safety in our communities.
Newport isn't alone. My colleagues in neighboring cities are facing the same problems, as Sacramento's policies continue to tie the hands of local law enforcement, making it more difficult for them to safeguard our communities.
The rampant and uncontrolled criminal activity in some of our state's most well-known cities is unacceptable. Robberies are happening in broad daylight, smash-and-grabs, flash mobs, and criminals filling garbage bags with stolen goods are now common sights throughout the state.
Eventually, businesses will be forced to shut down in certain communities because they won't be able to ensure the safety of their employees or customers.
There is no doubt that California's soft-on-crime approach has coincided with the goal set by our state's political leaders to empty prisons. It seems the only thing that Sacramento wants to de-regulate these days is crime itself.
Last year, Californians saw a slew of new laws come into effect, making it even more difficult for law enforcement to protect communities across the state. Laws like these are contributing to the already deteriorating conditions of our neighborhoods and a rise in violent crime:
SB2 strips officers of qualified immunity.
SB16 forces departments to release classified information to the public, allowing anti-police interest groups to target officers.
AB 48 restricts officers' use of non-lethal weapons during unruly or violent demonstrations.
SB 98 allows anyone claiming to be a reporter to cross police lines during protests and demonstrations unhindered.
SB 960 allows noncitizens to become police officers in the state.
These laws and more are only weakening our local police and sheriff's departments' ability to enforce the law and ensure safety in our cities. California is a large state with multifaceted crime issues facing each region, county, and city. A one size fits all approach set by the state is counterproductive and disallows for the local control needed to ensure the safety of each respective community.
Unfortunately, cities like Newport Beach face external threats to our peace due mainly to the current border crisis, Sacramento's crime deregulation, and progressive prosecutors like George Gascon. Across Southern California, burglaries have increased with criminal crews traveling from as far away as South America.
Despite these challenges, the Newport Beach Police Department has done a fantastic job providing the safety and security that our city needs. Our residents have been integral in working with our officers to report suspicious or criminal activities.
The California Department of Justice releases yearly data on crime and clearance rates for law enforcement agencies. Between 2017-2021, NBPD has a clearance rate nearly double that of all Southern California agencies for burglaries and robberies and nearly triple for vehicle thefts.
While clearance rates are impressive, they focus on actions after the crime has already taken place. NBPD also has effective programs in place to help residents prevent crime, like free home security visits, vacation checks, and more.
Visit www.nbpd.org to learn more about these programs.
Despite the weak on crime policies coming from Sacramento, Newport Beach continues to remain one of the state's safest communities, which will remain so only through vigilance and ensuring that public safety remains our city's top priority.
Joe Stapleton is a member of the Newport Beach City Council representing the 1st District.