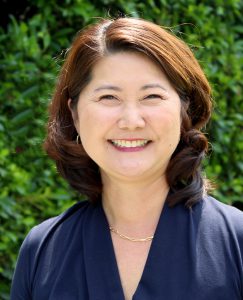 By Grace Leung, Newport Beach City Manager  
The Newport Beach Police Department has an impressive record of crime clearance, well above many other regional agencies. In most cases, a crime is considered "cleared" when at least one person involved in an offense has been either arrested, charged, or turned over to the courts for prosecution.
According to Department of Justice records, burglaries, robberies, thefts and vehicle thefts are cleared at a rate of about 12 percent on average among Southern California agencies. In Newport Beach, the clearance rates are 22.8 percent for burglaries, 66.3 percent for robberies, 15.6 percent for thefts, and 28.6 percent for vehicle thefts.
Clearly, the Police Department's collaborative, professional approach to solving crimes is paying dividends for our community. Among other crime-solving techniques, the Newport Beach PD:
Routes 911 calls quickly through a "flash broadcast" system that sends thorough, relevant dispatches in real time.
Maintains meticulous record keeping that helps connect related reports to leads, and quickly finalizes arrest reports for submission to the District Attorney's office.
Maintains strong lines of communication between detectives and patrol officers, quickly follows leads, and works collaboratively with internal divisions and external law enforcement partners to share and obtain investigative information. We maintain an in-house crime analyst who helps identify suspects and crime patterns.
Collaborates effectively with partner agencies with specialized expertise, such as the Irvine PD's drone program, Huntington Beach's police helicopters, and Laguna Beach SWAT officers. Our K9 officers for example, conduct weekly training with the Costa Mesa PD, and we have excellent working relationships with the Orange County Sheriff's Department and District Attorney's office.
Builds and maintains strong community relationships, and works regularly with neighborhood watch and other community groups who share crime trends and community concerns with our officers. We assign patrol officers and Area Commanders to specific regions of the City, which helps establish relationships, raise awareness, create open lines of communication, and more.
Please join me in thanking and congratulating our officers for their excellent work.
Storms Bring Sand, Debris, Downed Trees in Newport Beach
The most recent rain and wind storms blew considerable sand and debris onshore in Newport Beach. Several trees fell, along with broken tree limbs. Fortunately there were no injuries or significant property damage as of Friday morning.
Crews regularly maintain the City's urban forest through trimming and inspection to reduce instances of fallen trees. However, the highly saturated soil and heavy wind gusts during the recent storms caused six trees to fall, along with instances of broken limbs.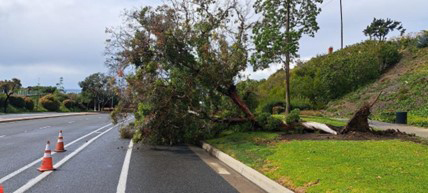 The high winds blew considerable amounts of sand onto the Newport Pier parking lot, the Oceanfront Boardwalk and surrounding areas. City cleanup crews used heavy equipment to remove the sand and debris and will continue that work in the coming days and weeks. So far, crews have collected approximately 15 tons of debris.
Residents with excessive sand and debris on or near their properties can request sand removal through a form on the City's website.
November Treasury Report Now Available
The November Treasury Report is now available on the City's website.
As of November, the City's investment portfolio totaled $355.2 million when measured at amortized cost. The current market value of the City's portfolio of $342.6 million incorporates price fluctuations due to the changing interest rate environment that are typically irrelevant, since the City generally holds its securities to maturity and receives the full principal value at that time.
The City's Liquidity Portfolio is sized to meet the City's cash flow needs over the next 12 months. Approximately $60.7 million or 17 percent of the portfolio was invested in liquid investments available for day-to-day operating expenses and the costs associated with ongoing construction projects.
An additional $23.5 million or 7 percent of the overall portfolio was invested in a portfolio of securities with targeted short-term maturities, which earns a higher yield than the City's more liquid investments.
How to View Wildflowers in Buck Gully
The heavy rains over the last two months has generated anticipation for an explosion of wildflowers this spring throughout Southern California.
Buck Gully Preserve is a great place for viewing wildflowers in Newport Beach. Here are some simple rules you can follow when viewing wildflowers to ensure everyone can enjoy their beauty as they bloom.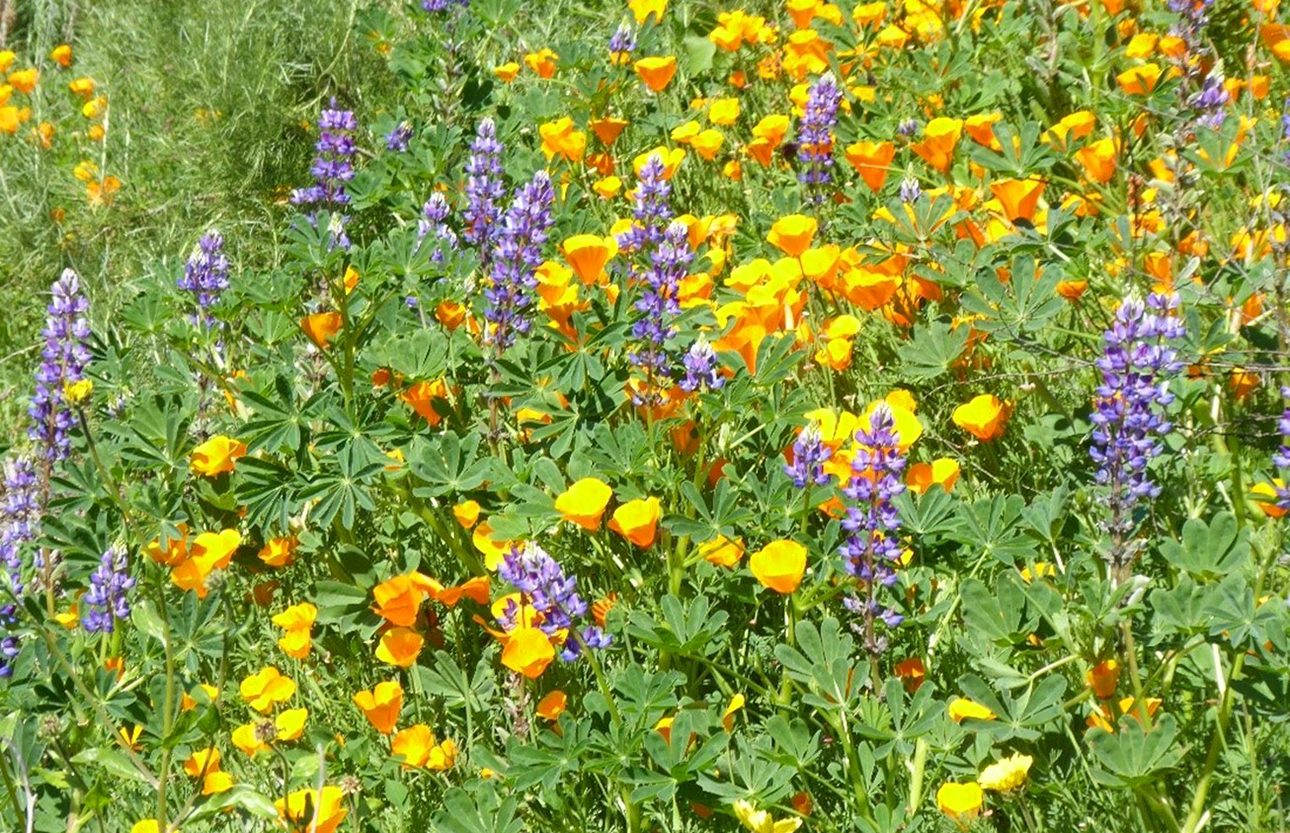 Stay on established trails. Enjoying wildflowers from a distance prevents trampling of flowers and disturbance of natural habitat and wildlife.
Take photos, not flowers! Wildflowers wilt quickly after picking, can't be transplanted and prevents seeding to occur for future blooms.
Take photos OF flowers, not IN flowers. Photographs must be taken from the established trails only. Sitting in the flower fields will damage existing blooms and prevent the next generation from growing.
Follow rules of the open space and natural areas. These rules are in place to ensure that wildflower populations and other natural resources remain healthy for years to come!
Click here for more information on self-guided access and scheduled programs in Buck Gully: https://letsgooutside.org/explore/buck-gully-reserve/.
March 14 OASIS Seminar on Navigating Care for Aging Parents, Loved Ones
The OASIS Senior Center will host "Navigating Care for your Aging Parent or Loved One" on Tuesday, March 14 at 10 a.m., presented by Hoag Faith Community Nursing.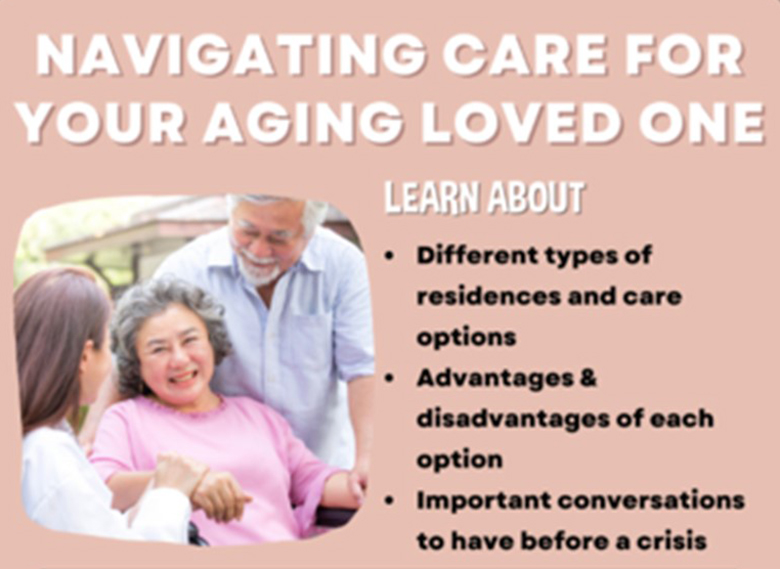 If you or a loved one is considering moving into a senior community in the near or distant future, or you would like to know how to remain in your home and "age in place" successfully, this presentation is for you.
To RSVP: Call (949) 644-3244 or email [email protected].
Learn to Improve Brain Health March 22 at OASIS
On Wednesday, March 22 at 10 a.m., the OASIS Senior Center will host "How to Improve and Maintain Brain Health," presented by UCI Health.
Participants will learn both the importance of maintaining memory and the skills to improve recall, and updates on the newest medications to treat Alzheimer's Disease.
To RSVP: Call (949) 644-3244 or email [email protected].
Be Well Mobile Crisis Response Update
The Be Well mobile crisis response team operates in Newport Beach 12 hours a day, seven days a week to respond to mental and behavioral health crises. The mobile unit is staffed with mental health specialists and EMTs, and works closely with the City's police and fire departments.
This week the Be Well team:
Transported one person to the Costa Mesa Bridge Shelter and another to the emergency cold weather shelter in Fullerton.
Transported a person to a crisis stabilization unit for treatment.
Transported two people to the Be Well sobering station for treatment.
Rendered basic First Aid to treat a minor wound.
Provided mental health and wellness resources to several families.
Transported eight people to services, shelter intakes, and appointments.
Homelessness update
This week the City's homeless outreach and response teams:
Met with two clients at HB Oasis to deliver a birth certificate to one and provide a bus pass to another. HB Oasis is a non-congregate transitional housing facility.
Enrolled a new client into services and met with several clients to conduct housing assessments.
Continued to shelter people. Twenty people who had been experiencing homelessness in Newport Beach are now sheltered in the Costa Mesa Bridge Shelter.
Click here to view the latest homeless dashboard, which includes key monthly and yearly data on the City's homeless response: https://www.newportbeachca.gov/trending/community-issues/homelessness/monthly-homeless-count.