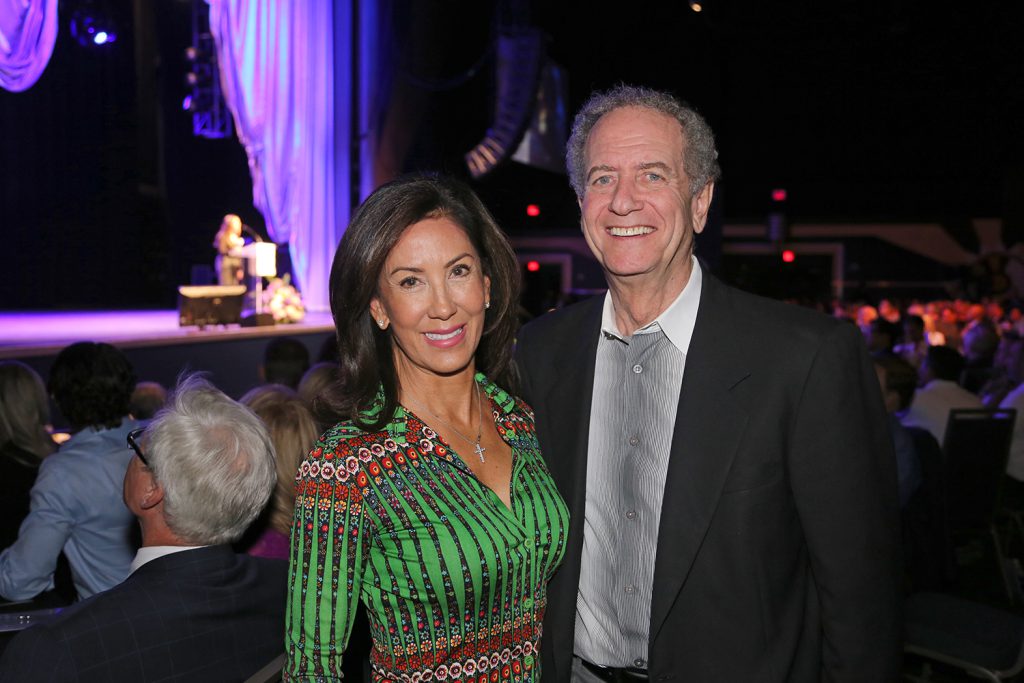 In 1986, Newport Beach businessman and philanthropist Doug Freeman lobbied the U.S. Congress and convinced President Ronald Reagan to establish National Philanthropy Day to thank those in the community who are the "ultimate givers."
Now, every year more than 130 Association of Fundraising Professionals (AFP) chapters throughout the U.S., Mexico and Canada – including Orange County – honor the philanthropic efforts of individuals, businesses and groups.
Freeman, who continues to participate, says of AFP, "I am so grateful that AFP took on the responsibility early on of sponsoring this effort all these years."
Locally, Orange County's top philanthropists, business leaders and individuals were honored at the 37th Annual National Philanthropy Day Awards Luncheon on Thursday, Nov. 17, 2022, at City National Grove of Anaheim.
More than 800 people attended the National Philanthropy Day celebration, which was produced by the Orange County Chapter of the Association of Fundraising Professionals. The event has become the most prominent philanthropic recognition event in Orange County, with more than 1,000 honorees since its inception.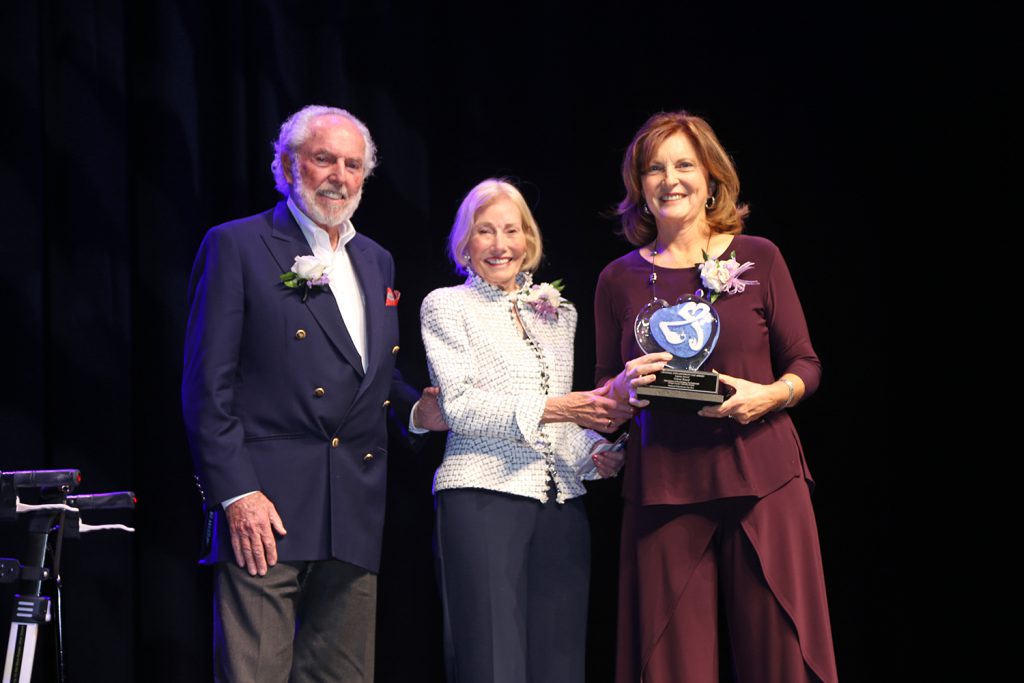 Newport Beach residents Victoria and David Collins, this year's Honorary Chairs (Victoria was 2012 Outstanding Philanthropist), presided.
PBS SoCal's Maria Hall Brown served as mistress of ceremonies and introduced a contingent of Girl Scouts from Girl Scouts of Orange County, who presented the U.S. and California flags and led everyone in the Pledge of Allegiance.
Singers  from the UCI Claire Trevor School of the Arts performed the song, "Now More Than Ever," written especially for National Philanthropy Day by the late renowned composer Marvin Hamlisch.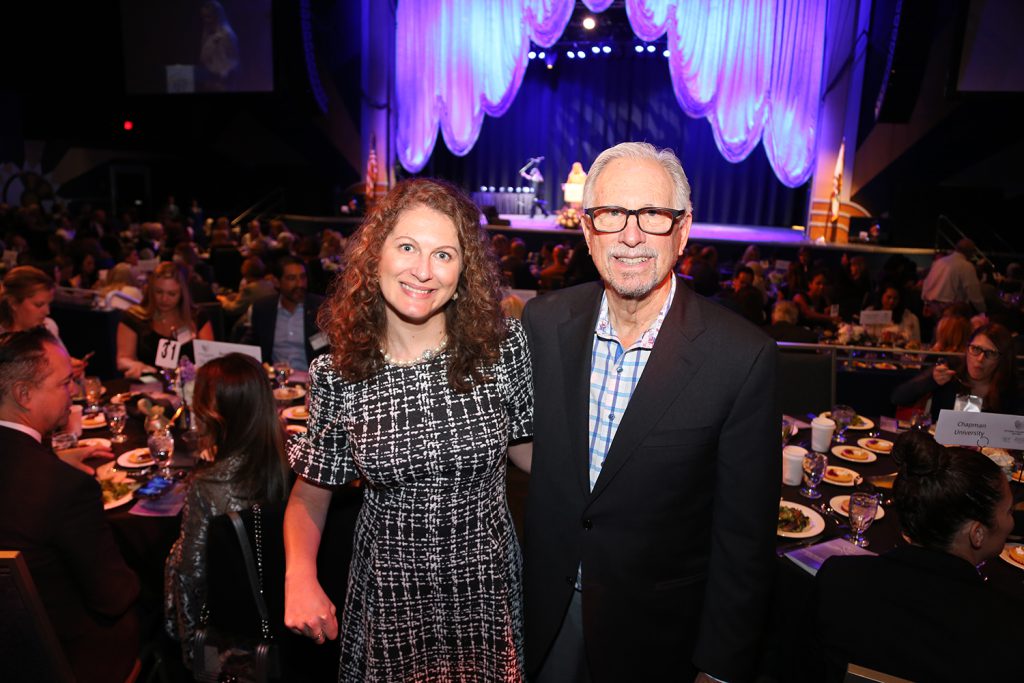 Event Co-Chairs Kay Linan and Sally Lawrence were pleased with the more than $80,000 raised for the support of the ethical advancement of philanthropy in the community by the Orange County Chapter of AFP.
Honorees at the Philanthropy Awards included:
Legacy Award: Gena Reed
Outstanding Philanthropist: Jacqueline Dupont-Carlson, Msg, MPa, PhD, EdD
Outstanding Founder: Mary Selz (Thomas House Family Shelter)
Outstanding Volunteer Fundraiser: Rossina Gallegos
Outstanding Philanthropic Group: Orange County Association of Health Underwriters
Outstanding Youth: Jasmine Chhabria
Outstanding Corporation or Business, Small (1-50 employees: Talonvest Capital
Outstanding Corporation or Business, Mid-Size (51-499 employees): Ware Malcomb
Outstanding Corporation or Business, Large (500+ employees): Pacific Premier Bank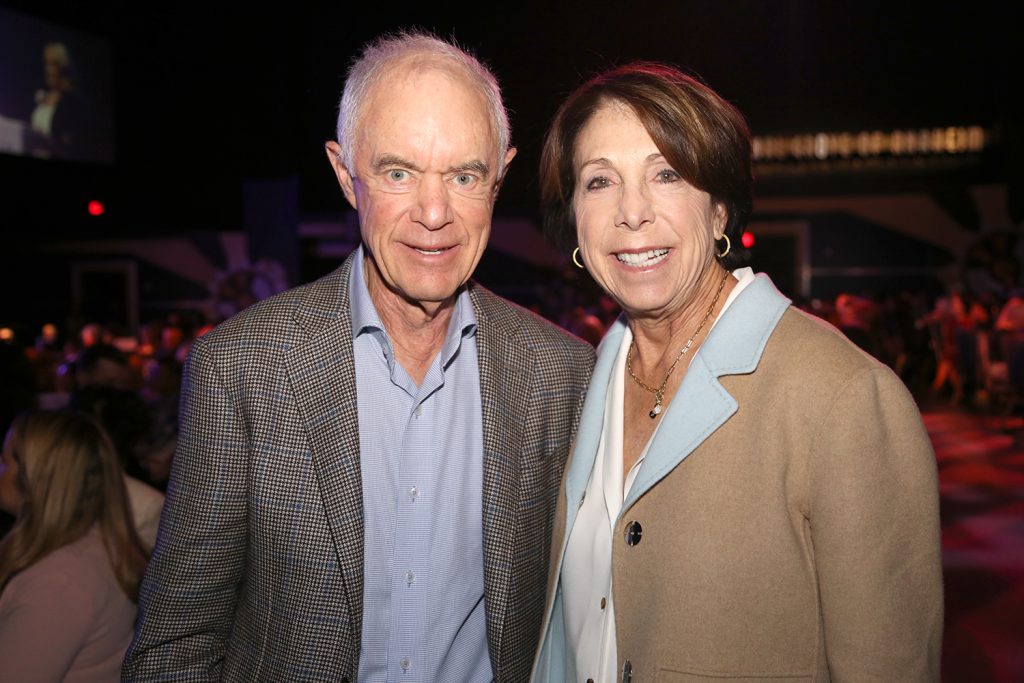 Among the Newport Beach residents in attendance: 2016 Outstanding Philanthropist Sandi Jackson, Literacy Project founder Sue Grant, Southern California Hospice Foundation Founder and Executive Director Michelle Wulfestieg, 2019 Legacy Award honorees Ralph and Sue Stern.
National Philanthropy Day Orange County honors those who have demonstrated philanthropy and enhanced their communities and the world. Net proceeds from the event support the ethical advancement of philanthropy in the community by the Orange County Chapter of AFP.
For further information on the event, visit www.npdoc.org.