Newport Beach philanthropists Henry and Susan Samueli have generously assisted numerous local charities, and have had everything from a theater at Segerstrom Center to medical centers and schools name after them.
Now, they can add Academy to that list.
Orangewood Foundation, the parent non-profit of The Academy, recently completed a capital campaign to build the first phase of their high school campus. The campaign raised $25 million. 
According to press material, the public charter school was developed to "provide a transformational learning environment for foster, underserved and community students that offers consistency, stability, support, and a community in which to belong, thrive, and grow into successful, independent adults."
The first-phase campaign reportedly included purchasing the land on which the school sits, building infrastructure, opening a temporary campus in 2013, constructing a 30,000 sq. ft. academic building, and opening a community center for school activities. 
A future capital campaign will provide funding for residential housing, additional classrooms, a student union and school theater. 
In total, 189 gifts were received, with lead gifts coming from Samueli Foundation, A. Gary Anderson Family Foundation, Stars and Stripes Children's Foundation, Argyros Family Foundation, Kay Family Foundation, and The Dhont Family Foundation.
The school has been known as The Academy, but it recently changed its name.
"For the last 13 years, Henry and Susan Samueli have made significant financial contributions to The Academy," stated Board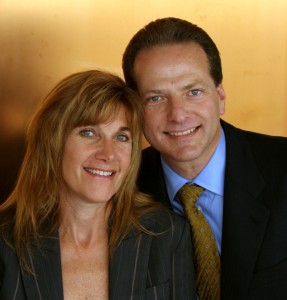 Chair Bruce Fetter.  "In addition, they secured the loan for the land purchase and construction of the Academic Building. They have been an active part of the fundraising team and have an unending passion for helping our kids.  For these reasons, it is only fitting that the school be known as Samueli Academy."
This capital campaign is the first conducted by Orangewood Foundation in 34 years since General William Lyon and Supervisor Bill Steiner successfully completed the campaign for the Orangewood Children and Family Center in 1982.
For more information, visit samueliacademy.org.