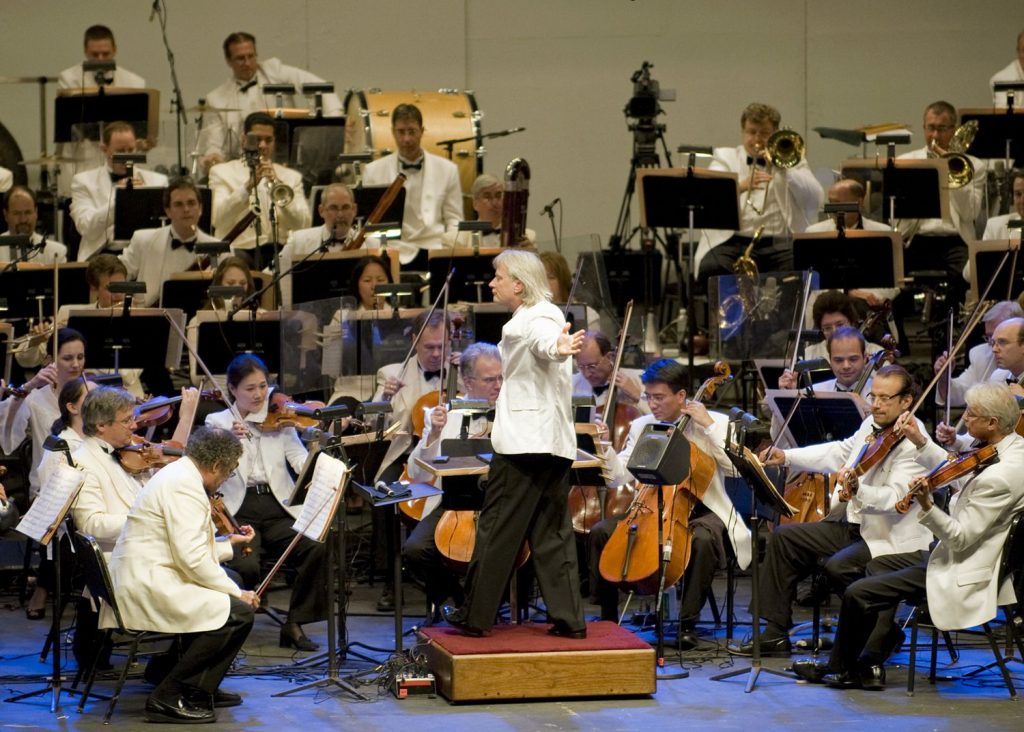 Summer is almost here, which means it's nearly time for the annual Pacific Symphony Summer Festival at Irvine Meadows Amphitheater.
It's a bittersweet season for the symphony, as it's their final five concerts at Irvine Meadows before its scheduled closure later this year.
This means one final summer of pleasant evenings picnicking on the grass, and lively music with special guest artists.
The Symphony's 2016 Summer Festival kicks off with a "July 4 Spectacular," featuring Pops conductor Richard Kaufman and a symphonic tribute to Michael Jackson's music, culminating in a magnificent fireworks display.
Then, Music Director Carl St.Clair leads an ode to joy with Beethoven's famous Ninth Symphony, followed by a night at the movies with John Williams memorable score from one of the best-loved films, "Raiders of the Lost Ark," performed live while the movie is projected onto a giant screen above the stage.
Next up is Sheena Easton and "The Spy Who Loves Me," featuring memorable music from James Bond movies and more.
The series concludes with a bang for the annual favorite, "Tchaikovsky Spectacular," bursting with cannons and fireworks for the "1812" Overture.
For more information or to purchase tickets, call (714) 755-5799 or visit PacificSymphony.org.