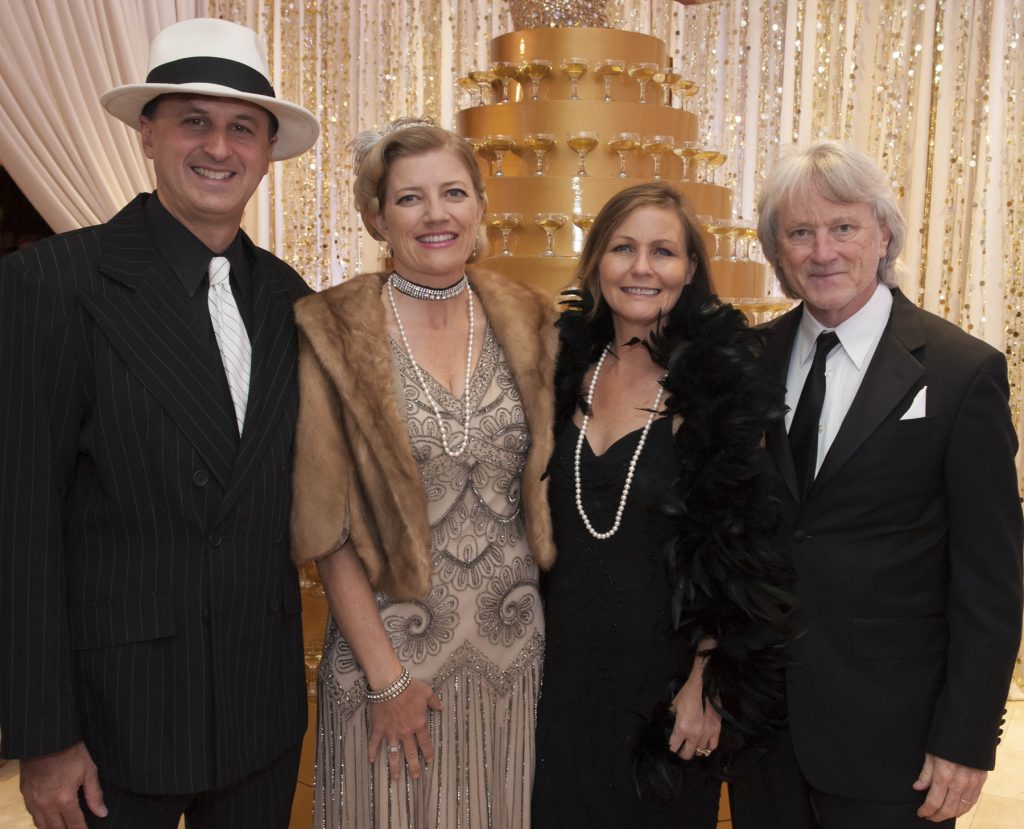 An invitation to the annual Pacific Symphony Gala is always a welcome and treasured treat, but when the theme is the Roaring 20s and Great Gatsby attire is suggested, we knew what we had to do: comb the costume boutiques and thrift stores for the perfect ensemble.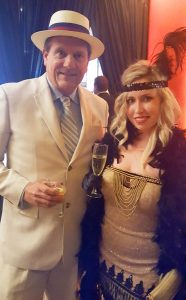 After visiting several stores, we managed to compile the perfect outfits that even Gatsby himself would appreciate.
We arrived at the Hotel Irvine and immediately were struck by the vintage automobiles near the entrance. We knew we had come to the right place.
"We stepped into the entry way of the Pacific Symphony gala and were immediately transported to the 1920's with the champagne fountain tower topped with a flapper girl and guests all dressed to the nines in their roaring 20's evening wear," said Catherine.
The reception featured a special jazz lounge with live period music and cabaret seating for guests.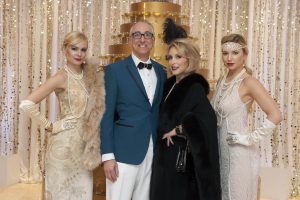 In addition to hors d'oeuvres that included spinach-and-parmesan stuffed mushrooms, crab and lobster cakes with creole remoulade, roasted lamb loin with mustard aioli and olive tapenade, there were several fun photo ops set up in the lobby. We mingled with other guests (many of whom were attired in period garb), sipping champagne and vintage cocktails until the doors to the ballroom opened and we were ushered inside.
The theme continued perfectly inside the ballroom, including stylish centerpieces and antique silverware.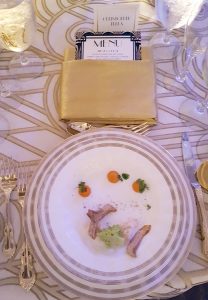 "I am blown away with the décor," exclaimed Catherine. "The details are magnificent, and when the curtains parted to provide us with entertainment by Symphony musicians and the Jazz Age sounds of JT & Friends, my mouth dropped open. Everything from the food to the chairs were all in line with the 1920s theme. Throughout the night I was truly transported into what an evening during the era would have been like"
"I wish real life was like this," added Catherine. "It's so beautiful and elegant and classy."
The evening proved to be a success, netting more than $1.5 million for the Symphony's artistic and education programs.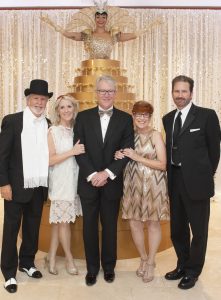 The gala was sponsored by Jaguar, Land Rover, Aston Martin Newport Beach, Luxury Automotive Partner and Regency Air, Private Charter Partner, and chaired by last year's gala co-chair, Symphony Board Member Ginny Davies.
 "Everyone from the staff, the board and the volunteer committee worked hard to make sure that this evening was a happy, joyful event!" says Davies. "We are thrilled that the evening was a success, bringing in much needed funds to support Pacific Symphony's activities in the community. The roaring '20s were the inspiration for the ambience and all the energy."
Dinner, created by the hotel's Executive Chef, Michael Beck, featured cuisine reminiscent of the 1920s, with velvety cauliflower soup, cabernet poached-pear salad, filet mignon, plus basil-whipped potatoes with asparagus, tomatoes and peppercorn brandy sauce. Dessert was a berry and chocolate waffle tart.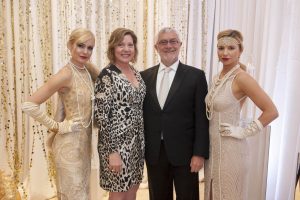 John Forsyte, decked out in a 1920s era gangster-era suit, welcomed the guest by stating "Thanks everyone for repealing the 18th amendment. Thanks for making this event so beautiful."
After thanking the symphony's major sponsors, John introduced music director Carl St.Clair, stating that Carl was "the musical soul of Orange County."
"Are you feeling well fed, well nourished, feeling like you've been cared for and taken care of?" Carl asked the attendees. "That is our mission, our goal, our dream, our hope, that every child can be nourished, can be fed, can be cared for, can be loved, through music education and community outreach. That is why we are here this evening."
Carl mentioned the fact that the Pacific Symphony will be performing at Carnegie Hall next spring, that the Pacific Symphony Youth Wind Ensemble is going to Vienna this summer.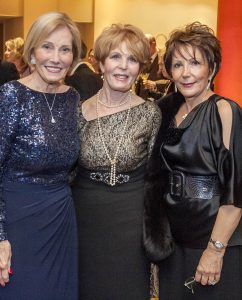 "Music education is something that is at the heart of Pacific Symphony," stated Carl. "Through all of our ups and downs, never once have we ever discussed cutting back on music education. It's always at the forefront of everything we do. There is one person who without music education would not be here, and that is your music director, Carl St. Clair. Our goal is to pay it forward, change lives, lift them up, give them hope and show them the beauty in this world."
The live auction, conducted by Jim Nye, featured extravagant items including travel packages and one-of-a-kind experiences! Among this year's lucky winners were Catherine and Cameron Emmi of Newport Beach, who bought a spectacular weeklong SeaDream Yacht Club Mediterranean cruise for two with a winning bid of $16,000.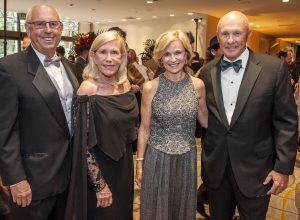 Altogether, the auction brought in more than $221,000, while fund-a-dream, which included a heart-warming video presentation featuring the Symphony's community programs, including "Class Act" and "Heartstrings," added another $600,000 to the final tally.
After the auction, guests were treated to jazzy tunes by JT & Friends, courtesy of Symphony supporter John Tu of Kingston Technology.
We left the world of the dazzling 1920s and returned to real life as we retrieved our car from the valet, hoping we'd be able to attend another Gatsby-themed event soon.
For more information, visit PacificSymphony.org.