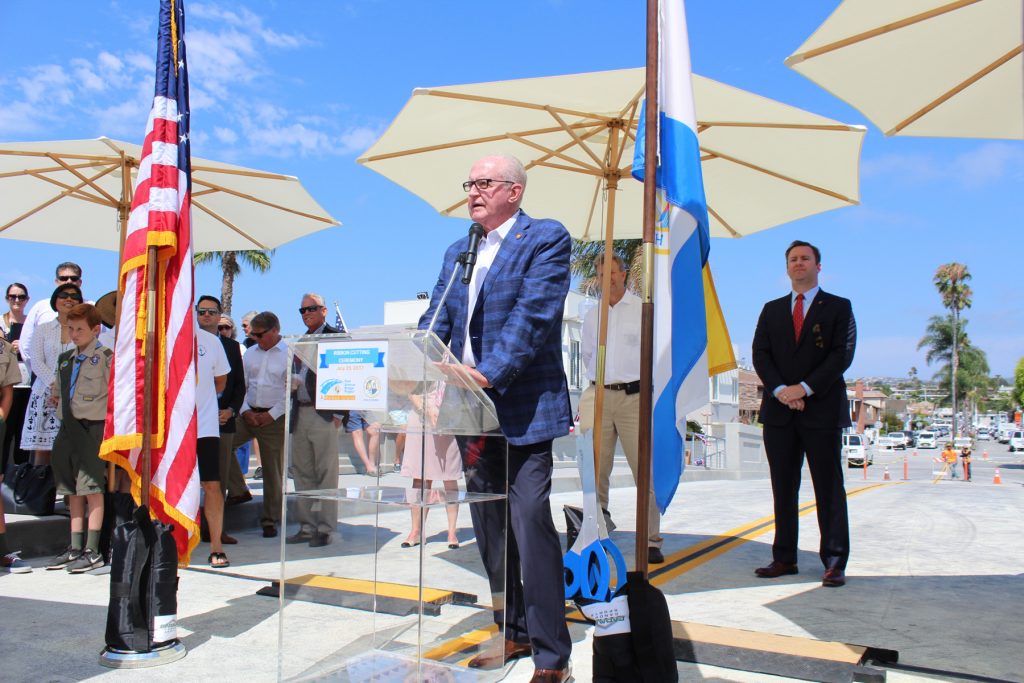 Nearly 200 people gathered Tuesday to celebrate the reopening of the Park Avenue Bridge, the link that connects Big and Little Balboa islands over the Grand Canal. The new bridge is a replacement of a bridge that was removed last year.
Tuesday's festive event included a blessing by Reverend Monsignor Lawrence J. Baird from St. John Vianney Chapel and the presentation of colors by a local Boy Scout troop. Residents and visitors in the audience were joined by several former Newport Beach mayors, city staff and all of the current council members.
Mayor Kevin Muldoon and others addressed the crowd from a podium in the center of the new bridge.
"The original Park Avenue Bridge was built in 1929 for $25,000," Muldoon told the audience, noting that it was paid for by island residents at the time.
"It only took 88 years to get a new bridge," he joked, "and 17 months to install it."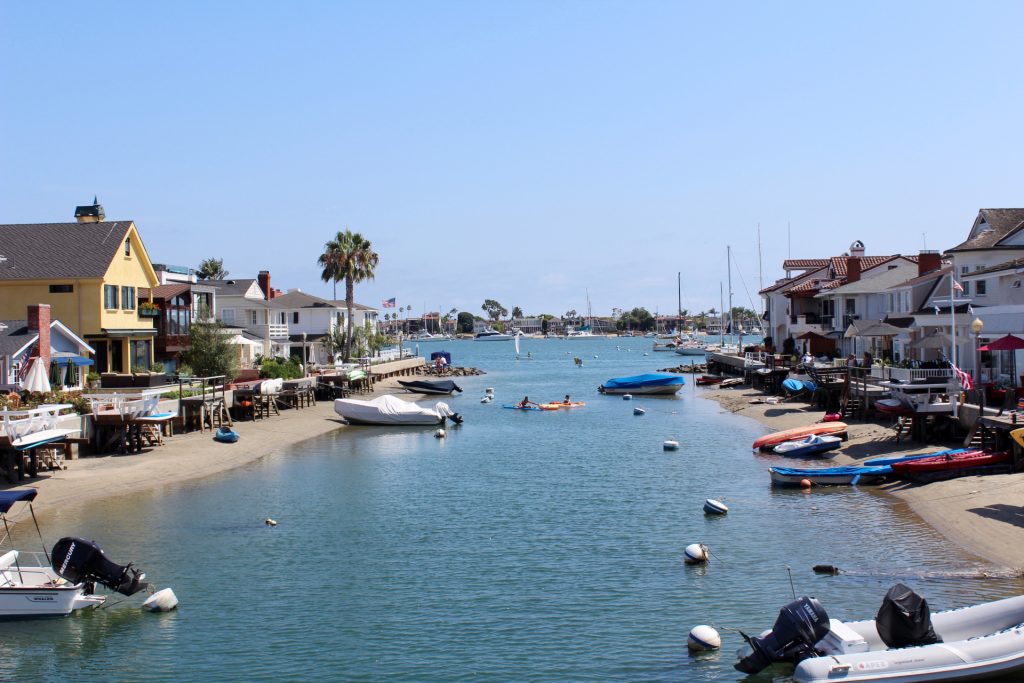 The original Park Avenue Bridge closed to traffic in June of last year, but work actually began in March 2016.
Construction of the bridge was completed by John S. Meek Company, Inc. The project, which cost $7 million, was funded in full by the Federal Highway Administration's Highway Bridge Program.
Councilman Jeff Herdman, who represents Balboa Island, recalled fond memories of the original bridge. He even confessed to jumping off the bridge in his youth. After he thanked everyone involved with the project, Herdman expressed gratitude to the residents who live close to the bridge and endured months of loud construction noise.
"Your fortitude was appreciated," he said.
In terms of how the city and others refer to the bridge as "Park Avenue Bridge," Herdman disagreed.
"I want to set the record straight. I've been here on the Little Island for 62 years, and this bridge has always been known to me at the Little Island Bridge. I just want to make that distinction and hope that name never changes," he said.
City Council and Assemblyman Matthew Harper ceremonially cut the ribbon to officially open the bridge. Next, they drove across the bridge (with a police escort) in a variety of classic and unique cars.
A temporary bridge was built on Balboa Avenue during construction so that drivers and pedestrians had access to the little island. Herdman assured the audience that the temporary bridge was scheduled to be removed soon.