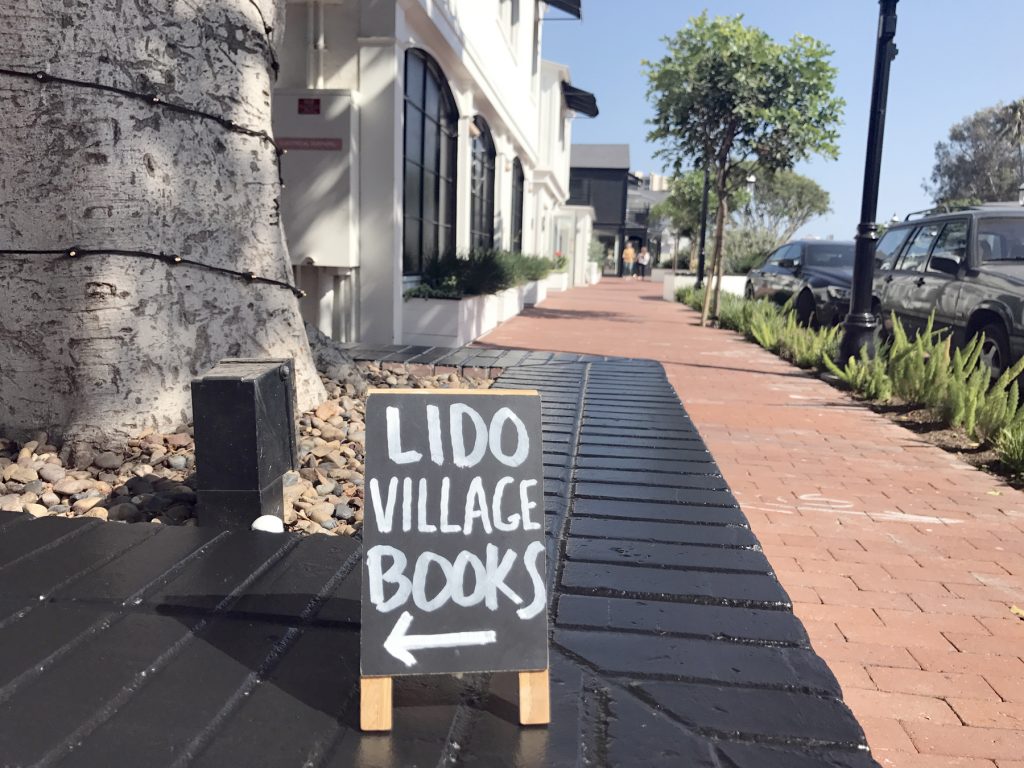 In May, Lido Books owner Don Schmenk received a Notice of Violation from the City of Newport Beach. His crime? Displaying an A-frame, or sandwich-style sign, outside his business in Lido Marina Village.
Schmenk's bookstore isn't in a prominent spot like the new Nobu restaurant, it's nestled in the middle of the village of boutique stores off of Via Operto. A sign helps direct customers to his shop.
"It's hard for people to find us," Schmenk said on Tuesday.
When he removed his sign as instructed in May, his June sales took a hit. Summer months and more visitors usually mean higher sales for Schmenk, but his June sales dropped 10 percent lower than his May numbers. He blames the lack of signage for the dip.
"For those us not on the street, it has had a negative effect on our businesses," noted Schmenk, who isn't the only business owner in the village who has recently experienced a sign-related dip in sales.
Alexa Naranjo, store manager for ladies-wear retailer Eberjey, said her store kept a sign up until it had to be taken down in May.
"We are really tucked-in here," she said of her location in the structure. "People didn't know we were here."
As soon as the sandwich-board style sign disappeared, Naranjo noticed a drop-off in traffic and business.
"We never knew how valuable it was until it was gone. We need our board," she said.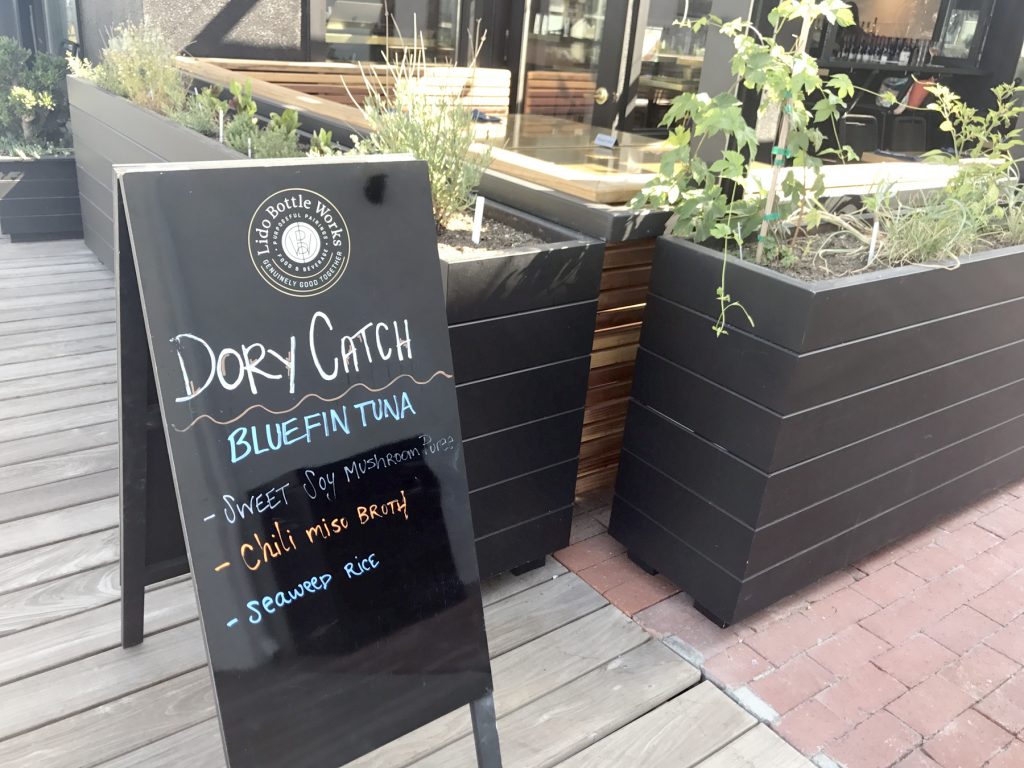 Schmenk took matters into his own hands. He got approval from a group of other business owners and called City Hall. Deputy Community Development Director Brenda Wisneski told him that the business owners could apply for a pilot program to allow A-frame signs outside of their storefronts for one year.
Corona del Mar went through a similar pilot program, and according to the Newport Beach Municipal Code, they are currently the only village within the city allowed to have standalone signage.
Wisneski and Councilwoman Diane Dixon had the matter placed on the City Council's Tuesday night consent calendar agenda, which passed unanimously.
Now, businesses with limited visibility in Lido Marina Village may have one sign each. The sign must be on their property within 10 feet of the primary entrance and have no balloons or other attention-getting devices.
"I am extremely grateful to Brenda (Wisneski) and Diane (Dixon)," Schmenk said before the council voted on Tuesday. Once the signs are back up and bringing in customers, "we're all going to be exceptionally happy," she added.
If the program is successful, City Council may amend the Zoning Code next year to allow the signs permanently in Lido Marina Village.