Newport Beach resident Patti Edwards was recently honored with the Childhelp Lifetime Achievement Award at the third annual Childhelp Drive the Dream Gala–Orange County held at the OC Fairgrounds and Event Center.
Co-hosted by Barrett-Jackson, the event brought out plenty of Newport's movers-and-shakers as well as celebrities including Mistress of Ceremonies Sandie Newton, Jen Lilley, Jodi Sparks and Vicki Gunvalson.
Attendees enjoyed a silent auction, delicious food and grooved to the R&B classics of Marilyn McCoo and Billy Davis Jr. Julian Movsesian, owner of Succession Capital Alliance, was the event's honorary chair.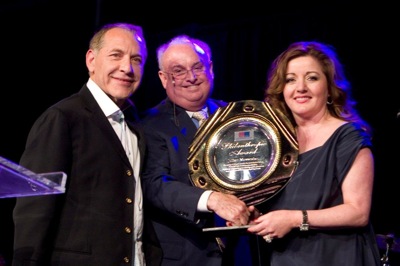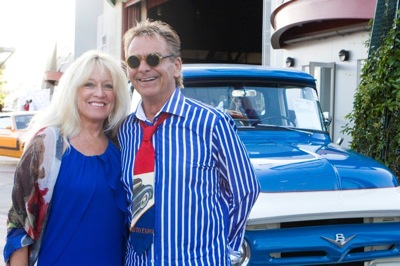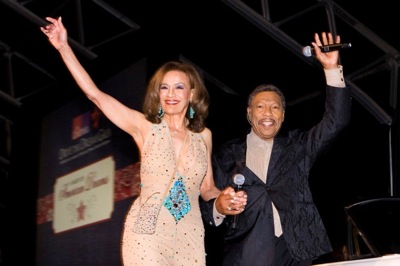 Special awards were given out at the event from Childhelp Co-founders Sara O'Meara and Yvonne Fedderson. Julian and Aleen Movsesian were presented with the Childhelp Philanthropic Award, for their commitment and generosity towards children's causes.
The Childhelp Lifetime Award was presented to Patti Edwards for her hard work and dedication to Childhelp – she has been supporting Childhelp for 30 years. The Movesians and Edwards are prominent OC residents.
The annual Childhelp Drive the Dream Gala – Orange County is Childhelp's second-largest fundraiser of the year. All proceeds from the gala benefit Childhelp's programs and services in California, which for 53 years have brought the light of hope and healing into the lives of countless children.
O'Meara and  Fedderson started Childhelp in 1959, establishing it as a leading national non-profit organization dedicated to helping victims of child abuse and neglect and at-risk children. Childhelp's approach focuses on advocacy, prevention, treatment and community outreach.
The Childhelp National Child Abuse Hotline, 1-800-4-A-CHILD, operates 24 hours a day, seven days a week, and receives calls from throughout the United States, Canada, the U.S. Virgin Islands, Puerto Rico and Guam. Childhelp's programs and services also include residential treatment services; children's advocacy centers; therapeutic foster care; group homes and child abuse prevention, education and training.
For more on Childhelp and its programs, visit childhelp.org.
– Special to the Indy from OCSocialScene.com