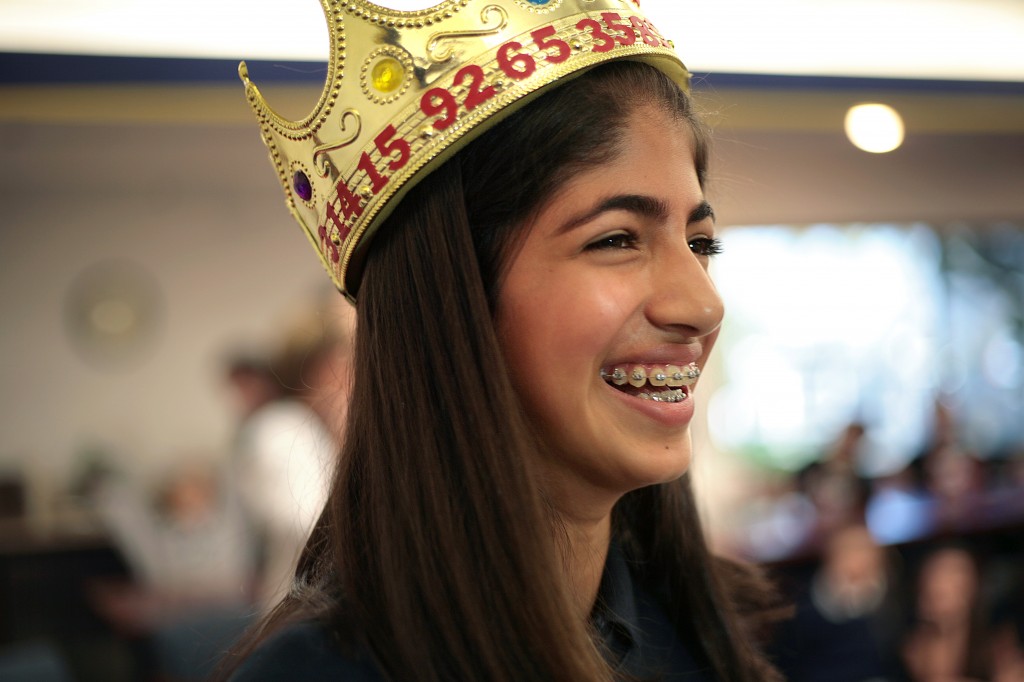 Math class included pie for students at Harbor Day School on Friday.
For about 200 students at the Corona del Mar campus, it would be irrational to celebrate March 14, a national holiday, any other way.
The date corresponds with the mathematical constant, Pi (π), or approximately 3.14, that defines the ratio of a circle's circumference to its diameter. The number is infinite and has no pattern.
"It is completely irrational," said HDS math teacher, Meggen Stockstill, "and it drives mathematicians crazy."
"But it's also beautiful," she continued, "because it's something in our tame universe that can't be tamed."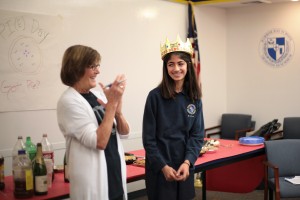 Mathematicians have been searching for thousands of years to find the end of the pi digit, she explained,
Computers have calculated the number out to 10 trillion digits, she added.
"It just doesn't end," she said.
The world pi recital record is 100,000 digits, held by Akira Haraguchi of Japan. Despite evidence and witnesses of the 16.5-hour recital, Guinness World Records hasn't accepted his record and lists Chao Lu of China at the top with 67,890 digits. The U.S. record is 15,314 digits, held by Marc Umile.
At Harbor Day School, the record is held by Benjamin Most, who recited 4,030 digits as an eighth grader in 2012.
"For these kids to do this, it's unbelievable," Stockstill said.
With a little practice she could recite about 50 digits, Stockstill said. Off the top of her head, she could do about 20, she added.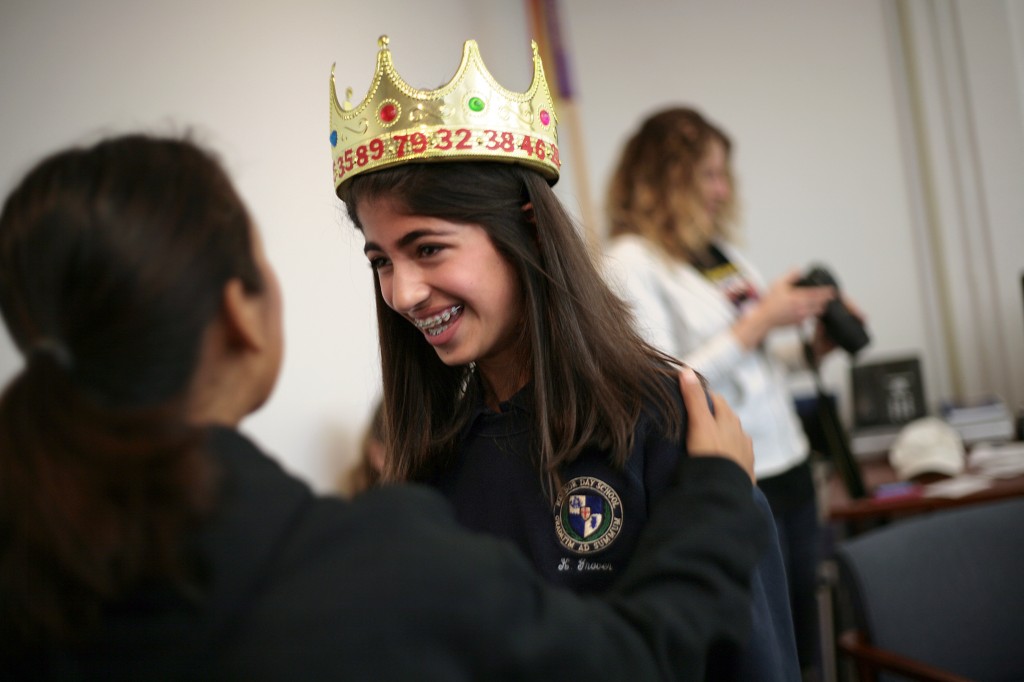 The school's current champ, who is still attending HDS, is Karina Grover. The sixth grader recited 3,000 digits last Friday, beating her performance last year of 2,200.
"That's all," she said quietly after she finished.
Grover set her record in just under 11 minutes.
"I'm feeling happy and relieved," she said after the event.
She was a little nervous, she admitted, because she didn't have as much time to study this year.
The 12-year-old has been studying since October, learning 100 new digits every weekend and taking a few breaks in between.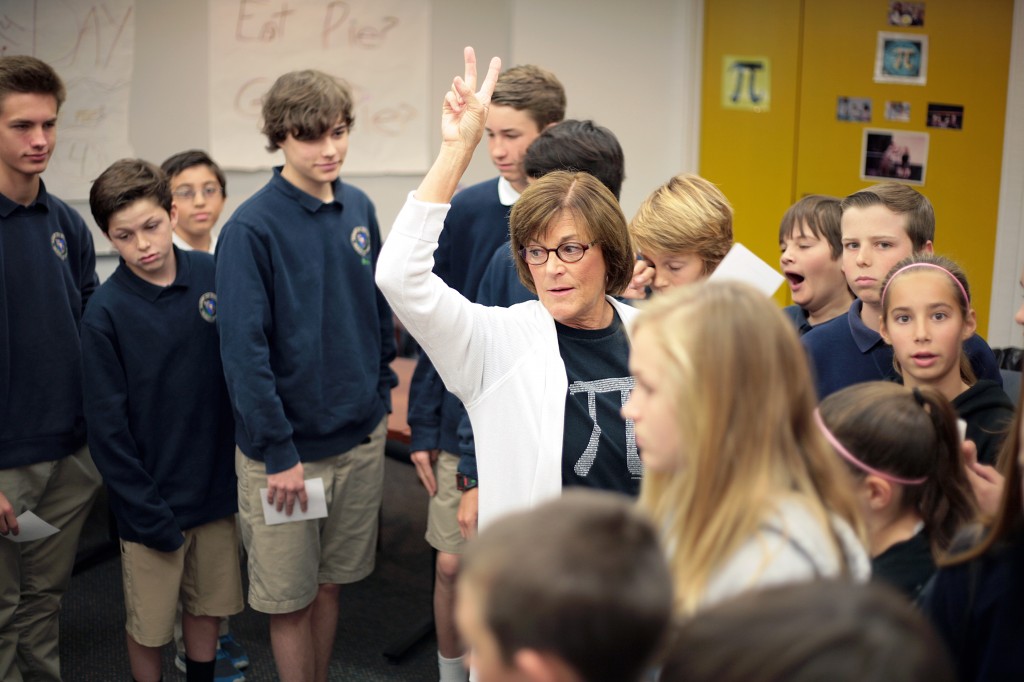 "I'm so proud," said her mom, Nina Grover. "It's such a neat experience to see her work so hard and (achieve this)… She's definitely earned it."
She was a lot busier this year, she explained. The young girl also dances and trains in Tae Kwon Do.
"She's an amazing student and works really hard," Nina Grover said.
She started reciting pi as a first grader, memorizing 60 digits off of the sheet teachers provided, her mom recalled.
They noticed that she could memorize the numbers pretty quickly, she said.
The next year, she recited more than doubled her previous record.
She repeats them with rhythm, Nina Grover said.
"It's almost musical," she added.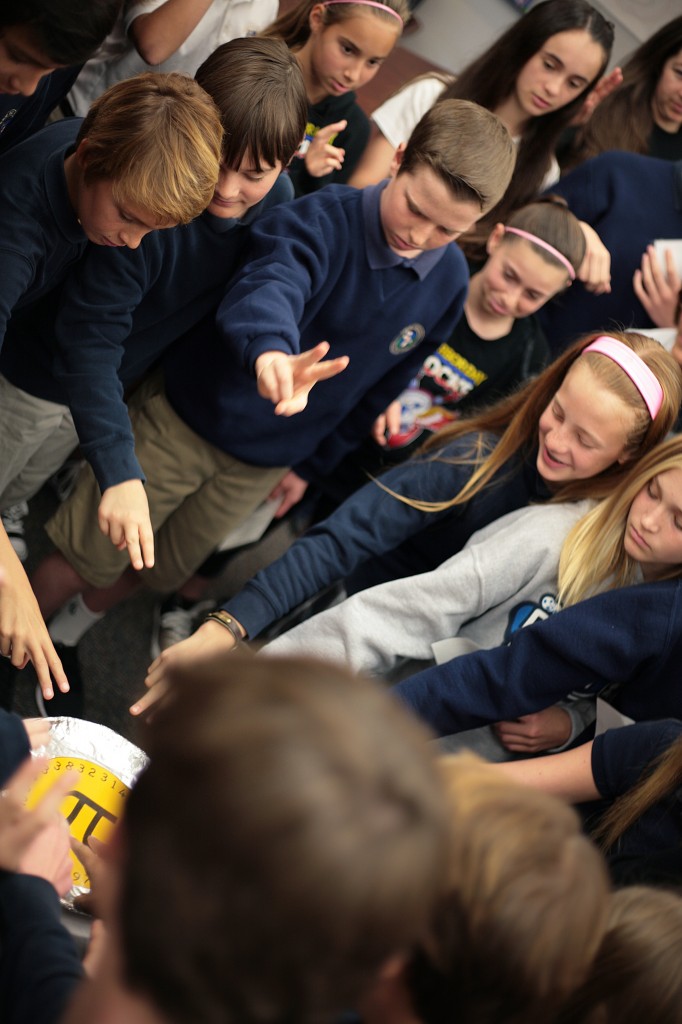 It's fun for her, she said, and it comes easily, he mom said.
"I like looking for patterns," Karina Grover said, and "it's also a fun thing to do with my dad."
Her dad kept up with her until about 300, Nina Grover said.
In 2011, the father and daughter duo created an app, Pi By Karina, to help people memorize pi digits. She, and several of her classmates, use the app to practice.
The Grover family also includes two kindergarten boys, who each participated in the competition as well and recited 174 digits.
Other participants included second grader Max Razmjoo, 8, who recited 800 digits.
It was fun, he said, although he was a little nervous as well.
He started practicing just a few weeks ago, he said.
"I started really late," Razmjoo said.
He remembered about 200 of them from last year, he said, when he recited 707 digits.
"It's so fun because I like to memorize," and he likes math, he said.
He has some advice for others who want to memorize pi: Work hard.
"And spend your time wisely."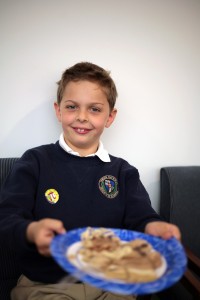 The school models their celebration after the Exploratorium event in San Francisco, Stockstill said.
Students walk around the pi shrine just over three times while singing "Oh Number Pi," in the tune of "Oh Christmas Tree." They then quietly touch the shrine with two fingers before enjoying a slice of pie.
The school has been celebrating Pi Day for 15 years and started doing the recitation in 2002.
"I'm just amazed that so many kids really want to try to push themselves," Stockstill said.
It boosts their confidence, sharpens their focus and gives them a sense of personal pride, Stockstill said.
"It's a chance to shine," she said, "and makes them feel good about themselves."
It's also a different way to get the students interested in math, she added.
Harbor Day School has taken, math, numbers, memorization and competition and made it fun, Nina Grover said.
"We're thankful our kids go to Harbor Day, where math is cool," she said.