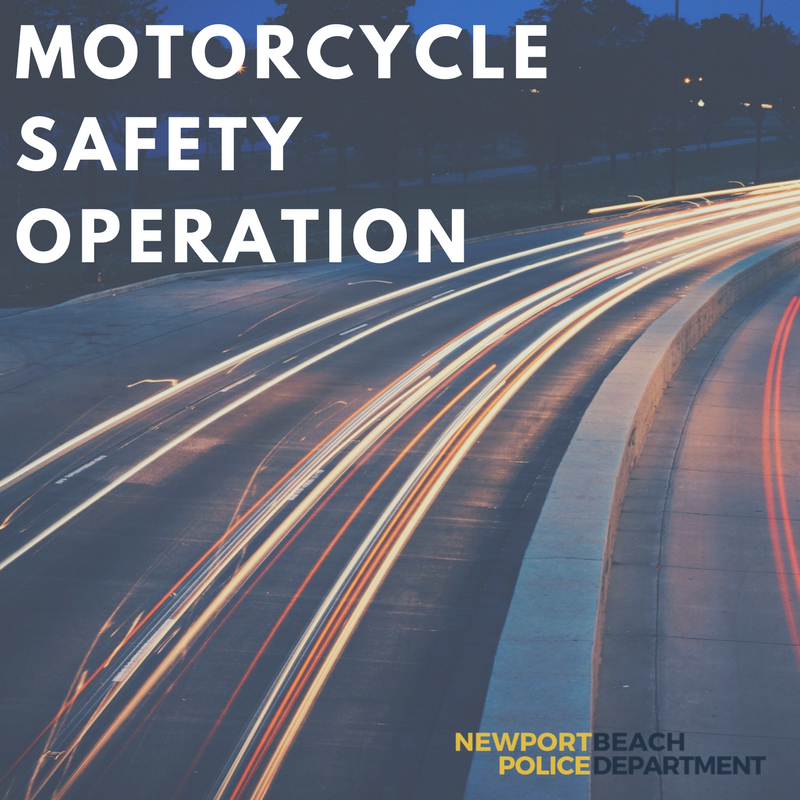 Newport Beach Police Department officials sent out a community message Wednesday about five specialized Motorcycle Safety Enforcement Operations scheduled throughout the month.
The first operation in September took place on Saturday. Additional operations will take place on Sept. 8, 11, 18, and 25.
"Extra officers will be on duty patrolling areas that are frequented by motorcyclists and where recent traffic collisions have occurred, in an effort to reduce injuries," officials wrote in the message. "Education and enforcement will be targeted at drivers and motorcycle riders alike."
Officers are primarily going to focus on specific offenses, including driving under the influence of alcohol or drugs, speeding, driving on a suspended or revoked license, violations of motorcycle license endorsement, and any other dangerous activities.
"Motorcycle fatalities have risen dramatically in California," in recent years, NBPD officials explain in the press release.
Locally, there have been 66 people injured in traffic collisions involving motorcycles in Newport Beach over the last two years. None involved a fatality.
Statewide, there has been a 28 percent increase over the past decade in motorcycle-involved deaths, according to authorities. The lowest number came in 2010, when 352 motorcyclists lost their lives. That figure went up to 453 in 2013, marking the highest number of deaths in the previous five years.
"California collision data shows that the primary causes of motorcycle-involved collisions include speeding, unsafe turning, and driver/rider impairment due to drugs or alcohol," police report in the message.
Newport Beach police remain "dedicated to dedicated to preventing traffic-related deaths and injuries," the message emphasizes.
"We encourage everyone on the road to stay alert and aware of your surroundings, especially when turning or changing lanes," NBPD officials warn in the message. "Whether you are on two wheels – or on four – it's your responsibility to safely share the road."
The program is part of the NBPD's grant-funded Special Traffic Enforcement and Crash Prevention activities, provided by the California Office of Traffic and Safety through the National Highway Traffic Safety Administration.
For more information, visit nbpd.org.