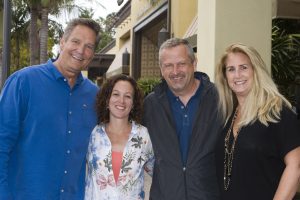 Tommy Bahama in Newport Beach teamed with Olive Crest for the 18th Annual Pacific Coast Classic Charity Golf Tournament and Celebration Dinner benefiting at-risk children, teens, and families in our community.  
Breaking past years' records, a sold-out crowd of 144 enthusiastic golfers teed off at the Monarch Beach Golf Links in Dana Point. The tournament featured a Four Person Team Scramble, with underwriting opportunities ranging from $ 500 to $10,000.
Once the rounds of golf were completed participants headed north to the Tommy Bahama restaurant in Corona del Mar Plaza for a celebration dinner underwritten by Tommy Bahama.
Guests were treated to poke cones, coconut shrimp, goat cheese, crab cakes, filet flatbread, sashimi and sushi rolls, an extensive assortment of cheeses, meats, and vegetables, a carving station of prime rib, BBQ riblets, bocca chicken, cold cooked shrimp, salmon with lemon dill sauce, and a salad station featuring chopped chicken and caesar salads.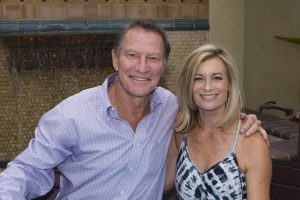 A delicious dessert station featured key lime tarts, pina colada bites, salted caramel cheese cake, and flourless chocolate cake.
During dinner, guests had the opportunity to bid on silent and live auctions, plus a wine station where guests could buy a numbered cork and win a corresponding bottle of wine.
 "This Tommy Bahama Golf Tournament is the best Charity Tournament in Orange County, and what our sponsors and underwriters receive is absolutely amazing," stated Tim Bauer, Olive Crest's Orange County Executive Director of Development. "We all have an opportunity to make an impact. The Tommy Bahama organization has gone above and beyond to be a champion for vulnerable children, helping to transform the lives of abused and at-risk children in our community. We cannot thank them enough for assisting Olive Crest in raising well over $ 1.5 million to date, which has provided critical services and programs for these children and their families."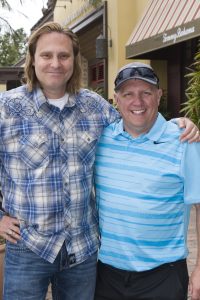 Seen in the crowd were Olive Crest supporters including Donald & Hilary Verleur, Dennis Kuhl, Jeff & Shannon Mathews, Kerri Dunkelberger, Bill & Kelly Neavel, Chuck Finley, Bill & Melissa Meehan, David Girty, Chad Rutan, Tim Bauer, John Stratman, Joe Jhung, Patrick Eng, Jill Barnes, Jen Gregory, Dan Schlothan, Sandra Jacobs, Gary Kramer, Bobby Grich, and Laura Van Duedekom.  
"I love the wine cork pull idea," said Catherine. "Also the use of digital auction technology from 501Auction made it easy for guests to enjoy their dinner while monitoring their bids on the cell phones."
"The wine cork pull was great—I ended up with four bottles of wine, plus I was the highest bidder on a wine basket," said Christopher. "The best thing is that all the proceeds went to a great cause."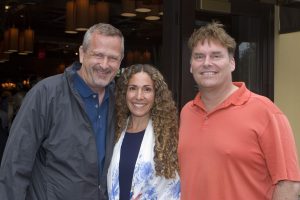 For more information on Olive Crest and/or information on how to participate in next year's 19th Annual Pacific Coast Classic Charity Golf Tournament & Celebration Dinner, visit olivecrest.org/tommybahama.