For a weekend escape, dance, drink and laugh the night 
away in downtown San Diego.
By Karlee Prazak
In the heart of downtown San Diego sits the Gaslamp Quarter, a nationally recognized historic district named for the light fixtures that adorned the streets in the 19th century.
By day, the Gaslamp sees myriad businesspeople swishing in and out of the sky-high towers; after sunset, it pays homage to the neighborhood's tradition of hosting visitors in gambling halls and saloons. In modern times, this translates to some of the best California nightlife to be found south of Orange County.
There's something to appease every party personality, making San Diego perfect for Newport locals looking to punctuate a special occasion with an out-of-town getaway. From hole-in-the-wall speakeasies pouring handcrafted cocktails to bass-bumping clubs with lines of hopeful guests, the diverse nightlife options in the Gaslamp allow visitors to slide into a comfortable scene or seek a new experience altogether.
Top Tier Views
Rooftop bars are steadily gaining popularity in the Gaslamp, and they run the gamut with their offerings. SummerSalt at Hotel Palomar, for example, is a swanky "rooftop" lounge overlooking the House of Blues. While it's actually on the fourth floor, the open-air venue boasts lively pool parties in the warmer months and comfortable cabanas year-round. The amenities are complemented by shareable small bites served alongside build-your-own fresh cocktails and a wide selection of beer and wine.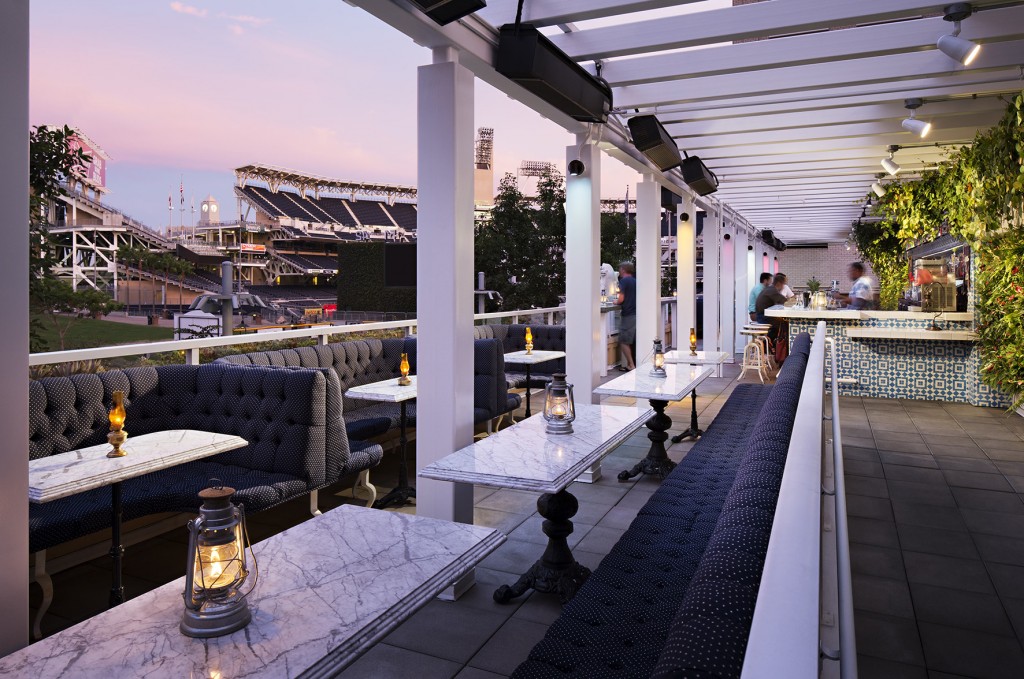 Fresh ingredients seem to be the key for a successful rooftop experience. Ryan Walsh, general manager of the 4-month-old Fairweather patio space atop the Rare Form delicatessen, says he incorporates them into every specialty cocktail.
"Our drinks are inspired by anything you can get on vacation, from the West Indies to Mexico or the Caribbean Islands," Ryan explains of the menu. With cocktails like the boozy Tony's Grogoni and the staple pina colada, this rooftop is a relaxing retreat hidden behind the restaurant's labyrinth of dark, winding hallways.
For an unparalleled view, however, a visit to the Marriott's 22nd-floor Altitude Sky Lounge is a must. The bar offers panoramic vistas of the downtown skyline that sail well into the harbor waters. Seating is also plentiful, so it's easy to find a comfortable vantage point to enjoy a calming nightcap.
Shaken, Not Stirred
One could venture that the success of San Diego craft breweries has led to the most recent drink trend: craft cocktails. These mixed drinks are partially an answer to popular demand, but mainly a passion project of talented bartenders.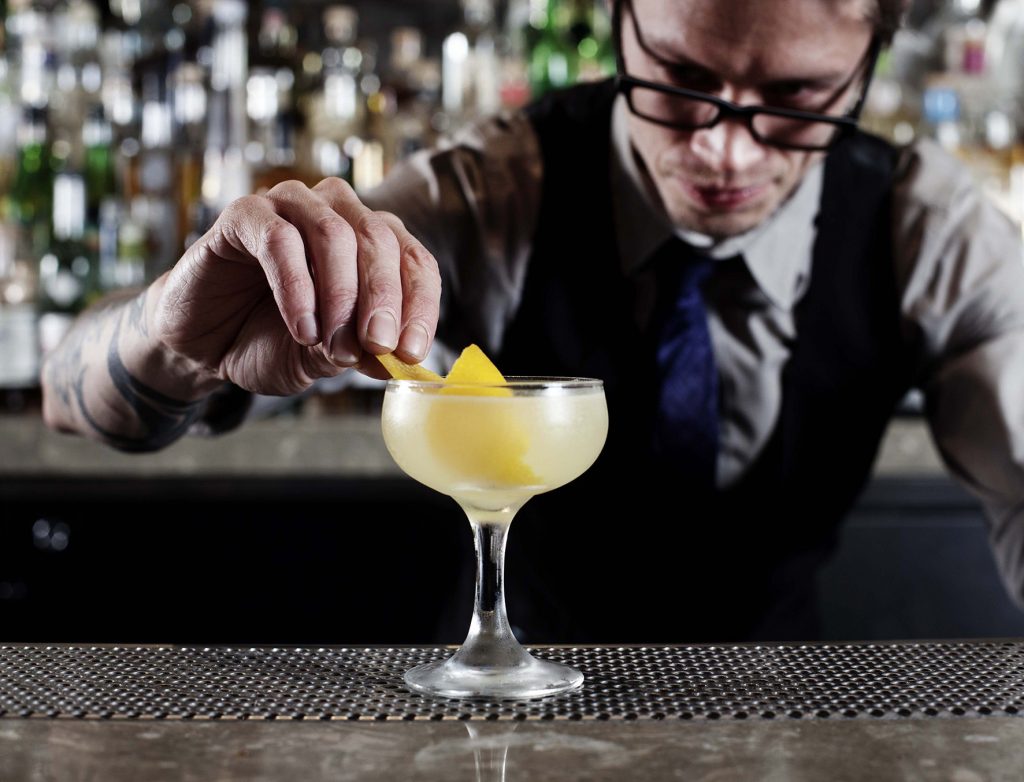 "The locals really started to demand this rebirth of the traditional cocktails and craft-focused spirits," explains Ben Carroll, assistant general manager of Hotel Solamar and its recently reopened Jsix restaurant. Jsix is a gastropub where classic drinks, like the top-shelf American Trilogy doused in orange bitters, are served alongside the likes of more racy, absinthe-bearing options. The bartenders are quick to suggest the One Man's Ceiling cocktail featuring Oloroso, a fortified dark wine, and a floating Pernod absinthe pour.
Another inviting East Village option—with a late-1950s plush living room vibe—is Cat Eye Club. Part cocktail lounge, part tiki bar, it serves an array of themed drinks in creative presentations. Blazing glasses and skull mugs are de rigueur here, and colorful options include the flammable Cradle of Life with Black Magic rum and green chartreuse. To enjoy stiff drinks with the locals, make the trek to the north end of the neighborhood to visit El Dorado Cocktail Lounge. This renovated bar features craft cocktails alongside great entertainment—be it from a jukebox, DJ or band—ensuring that a boisterous crowd will be dancing the night away.
If a much slower pace sounds more intriguing, visit Neighborhood and head straight to the restrooms. The adjacent keg wall offers a secret entry to one of the most notable local speakeasies, Noble Experiment. The spot is so popular for its craft cocktails that reservations are required before taking a seat at the intimate 45-seat bar.
In Real Time
Live performance isn't a new concept, but when paired with bartenders making a show of mixing techniques, an innovative entertainment experience is born. This is exactly what the easy-to-miss, aptly named Prohibition is known for. Cleverly hidden behind a door labeled "Law Office Eddie O'Hare, Esq."—said to be a tribute to lawyer Edward J. O'Hare, a friend to Al Capone—a stairwell leads guests down to a den of music and era-appropriate drinks, where the intimate setting encourages interaction with the band.
Audience participation is also a concept at dueling piano bar The Shout House, quips musician and entertainment manager Adam Johnson.
"We like to say we knock down that wall between the stage and the audience," he explains of the crowds celebrating everything from a first date to a bachelorette bash. "… If you come in to have a good time, that's our job to help you experience something new and unique and step out of the box."
He does admit that the dueling title is a bit misleading—once the show starts, it becomes a mesmerizing sing-a-long with quick-witted pianists pulling riffs and lyrics straight from their memory banks. Meat Loaf and Madonna fans sit side-by-side and can share their requests with the accommodating musicians.
Behind the Ropes
The creme de la creme of the Gaslamp proves to be its nightclub scene—one that conjures fond memories of Las Vegas, but tempts with more coastal breezes and a much shorter drive. Scantily clad servers are an inherent part of the nightlife in San Diego, but once you look beyond that and get past the velvet ropes, there's an excellent experience to be had.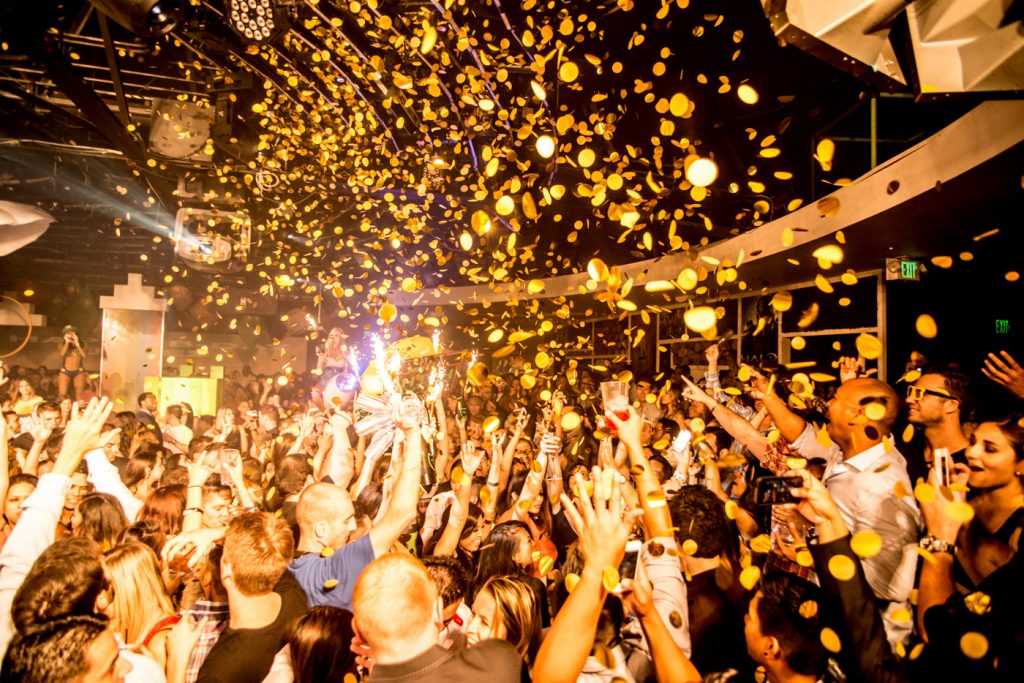 For a surefire good time, start at The Tipsy Crow. The iconic three-story yellow building houses a comedy club, a dance floor and a lounge known as "The Nest," and it's recognized as the longest-standing bar downtown. Drink specials are electronically listed—stock market-style—on the bars' flat-screens and the venue boasts a late night menu to boot.
Just down Fourth Avenue, an epic DJ-led party awaits at Fluxx. By 11 p.m., the line wraps around the block with guests eagerly awaiting a stiff drink and a good party on the bottle service-lined dance floor. Arrive early to beat the crowds and don't forget to dress to impress.
For a lounge-inspired nightclub, however, Side Bar proves itself an ideal choice. The quirky bird cage decor keep guests intrigued and prepare them for the piece de resistance: a life-sized cage housing a DJ booth and go-go dancers.
"The nightlife scene in Gaslamp is growing and there are more options than ever before," explains Side Bar General Manager Pablo Aguilar. "I think while the newer venues concentrate on being the most technologically advanced or on having the biggest celebrity or DJ in town, our recipe to success is sticking to innovating and perfecting our customer service experience."
---
On Tap
Currently, San Diego boasts roughly 100 operating brew houses—explore some of the 
top local breweries and discover where you can enjoy them at home in Newport.
AleSmith Brewing Co.
Known for: An award-winning ales lineup, whether they are Belgian, red or British-style
Tours: Saturdays at 2 p.m., reservations recommended
Find it in Newport: Available bottled at Maverick's Gastropub 
(111 Palm St.; 949-290-5414; mavericksgastropub.com)
Ballast Point
Known for: An exceptional understanding of IPAs and creativity—think habanero- or Italian spice-infused brews
Tours: Daily at noon, 2, 4 and 6 p.m.
Find it in Newport: The Counter (1104 Irvine Ave.; 949-642-0700; thecounterburger.com)
Green Flash Brewing Co.
Known for: Hoppy West Coast IPAs
Tours: Tuesday through Friday at 5 p.m.; Saturday at 1, 3 and 5 p.m.; Sunday at 2 and 4 p.m.
Find it in Newport: Mastro's Ocean Club (8112 E. Coast Hwy.; 949-376-6990; mastrosrestaurants.com)
Mission Brewery
Known for: A history dating back to 1913, plus awards for the Bohemian Pilsner and Dark Seas imperial stout in 2012
Tours: Friday through Sunday at 2, 4 and 6 p.m.; $10 per person
Find it in Newport: Whole Foods, Fashion Island 
(415 Newport Center Dr.; 949-999-8572; wholefoods.com)
Stone Brewing Co.
Known for: A strong lineup of ales that includes a Southern California take on a British pale ale and the aggressive Arrogant Bastard ale
Tours: Monday through Friday at noon, 2, 4 and 6 p.m.; Saturday and Sunday hourly from noon to 6 p.m.; $3 per person
Find it in Newport: The Crow Bar and Kitchen 
(2325 E. Coast Hwy.; 949-675-0070; thecrowbarcdm.com)
Travel Tip: To make the most of the tasting experience, check out one of the companies providing guided tours of the area. Brewery Tours of San Diego offers private tours as well as daily group excursions, with options that include tastings, souvenir glasses and lunch. (619-961-7999; brewerytoursofsandiego.com)