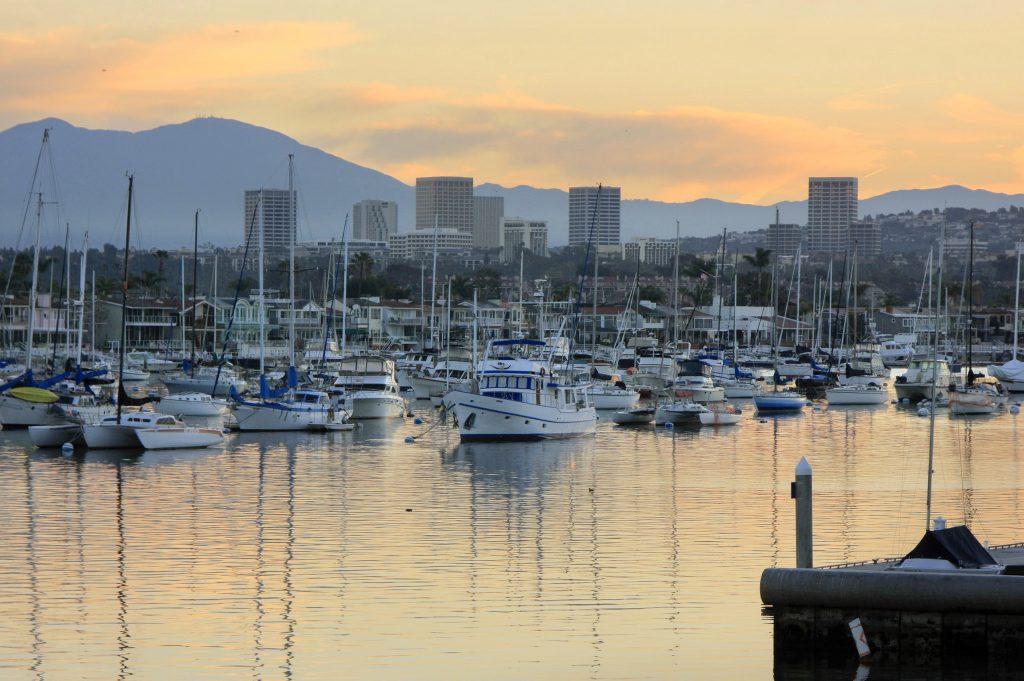 Boaters may soon have more options in Newport Harbor.
The Harbor Commission on Wednesday discussed the possibility of day moorings in front of Big Corona Beach at Corona del Mar State Park and a trial anchorage West of Lido Isle.
"It has been suggested, by several, that Big Corona day moorings might be a useful feature," Commissioner Doug West said.
The idea is for about six to eight day moorings to rent, possibly $1 per foot or $20 for four hours or so.
"People might enjoy going out to a little mooring field off the beach," West said. "And it might be a magnet for others coming from other ports up and down the coast."
Resident Chuck South of South Mooring Company said they could be sunk or buried during the winter. They could payout the chain or install gps so divers could easily find them in the spring.
"I wouldn't suggest you take them out," during the off-season, South said.
Start small, review how it's working and add to it, if necessary, South suggested.
A reasonable price to build each mooring for about 40 to 50 feet would run about $5,000, South estimated.
Overall, it's definitely a "doable" idea. It's better than anchoring there, he said.
"It's a healthy little bottom in there and pretty darn clean too," South said.
"I think it would be a lot of fun to do, as long as we watch the weather," South said. "It's a good idea and I think people would really enjoy it."
Chairman Paul Blank said the idea will likely head to the Parks, Beaches, and Recreation Committee before it would go to City Council for final approval.
Inside the harbor, boaters will again be allowed to drop anchor west of Lido Isle this summer – and possibly permanently, depending on how it does in the upcoming months.
Commissioners discussed the idea of the west anchorage near the turning basin, where they have held trials for the past several years. They unanimously agreed to recommend the trial anchorage for City Council approval.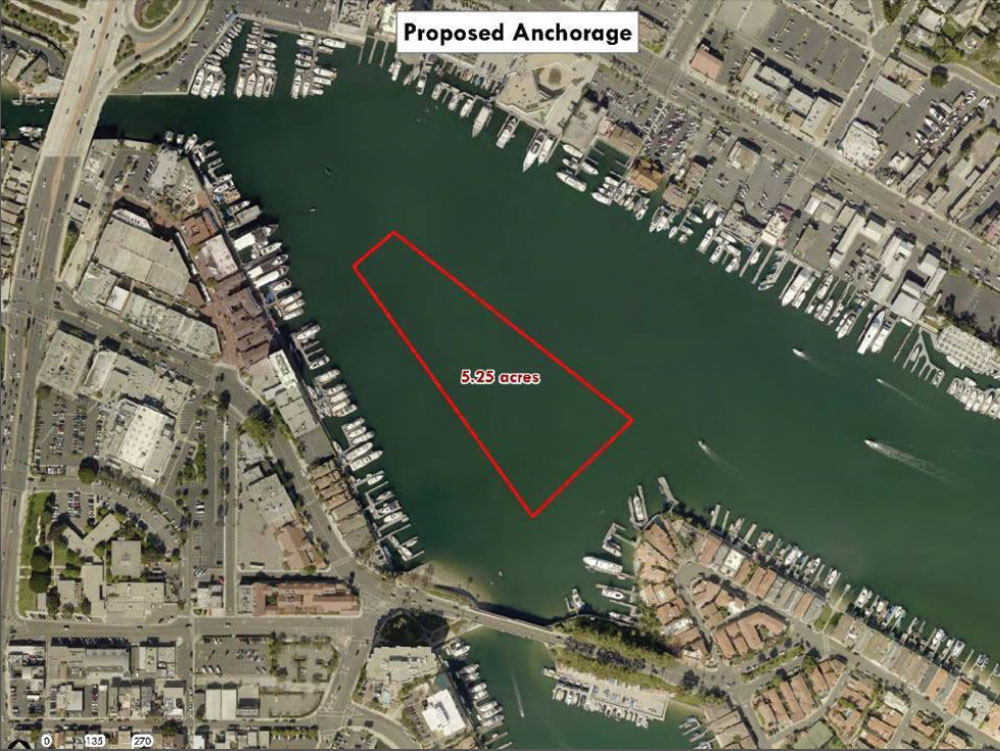 Reports and discussions with officials have shown a "generally positive experience of the seasonal trials" conducted in 2015 and 2016, West said.
This year will use the same boundaries and rules that were most recently developed last summer. Again, no raft-ups, the tradition of tying boats together for social gatherings, will be allowed.
There were no major complaints regarding noise or "other misbehavior," with the exception of one raft-up that occurred because of an administrative error, West explained.
There was some concern of the jetpack operation causing a disruption or safety concerns, but since they are now banned it is no longer and issue, he pointed out.
If it works as well as the previous years, the seasonal anchorage could reappear every summer.
"It is our sense that if this year is consistent with prior years," and after evaluating the 2017 reports on usage and experiences, "we would like to recommend that we go forward in the fall with a recommendation to City Council to make the west Lido anchorage a permanent feature of the harbor," West said.
The anchorage had relatively consistent usage, added Orange County Sheriff's Department Harbor Patrol Lt. Mark Alsobrook
It is proposed to start on May 26 and end Sept. 17, or as close to these dates as possible.