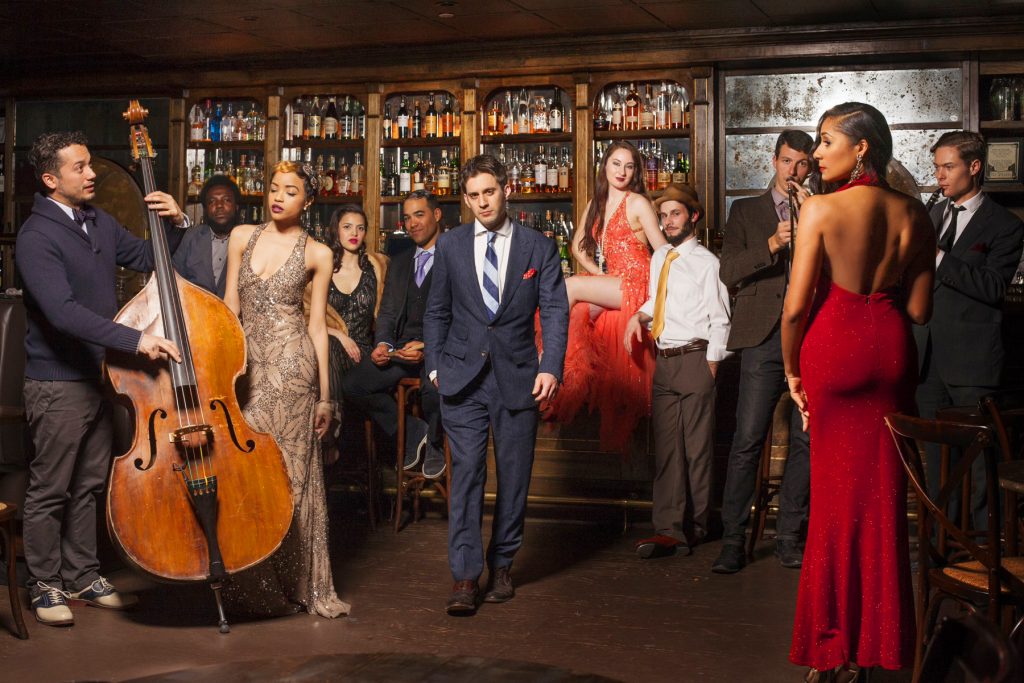 What would you call a musical group that takes modern pop and rock songs, "retrofies" and reimagines them as everything from 1920s jazz to 1950s do-wop, shoots low-budget videos of themselves performing the songs in a living room, and then garners millions of views when the videos are loaded to Youtube.
What else but Postmodern Jukebox, which brings its eclectic, energetic and entertaining show to Segerstrom Center on Feb. 17.
The group's full name is actually Scott Bradlee's Postmodern Jukebox, because Bradlee is the mastermind behind the group's unusual and overwhelming success. Postmodern Jukebox has spent several years amassing more than 600 million YouTube views and 2 million subscribers, and has toured the country – and the world – performing to packed houses wherever the group plays.
Basically, Bradlee and Postmodern Jukebox turn contemporary hits into retro classics. They took the Miley Cyrus song "We Can't Stop" into a doo-wop ditty that has over 15 million Youtube views. Then they took Radiohead's alt-rock hit "Creep" and turned it into a torch-like ballad that has nearly 17 million views. They also did a fascinating take on Lorde's hit song "Royals" which has been viewed over 15 million times.
Bradlee picks the songs, creates the arrangements and shows, and puts together the performers, which includes notable names alongside undiscovered talent. The group releases a new video every week, each one shot in Bradlee's living room (usually Bradlee can be seen playing piano, which he does in concert).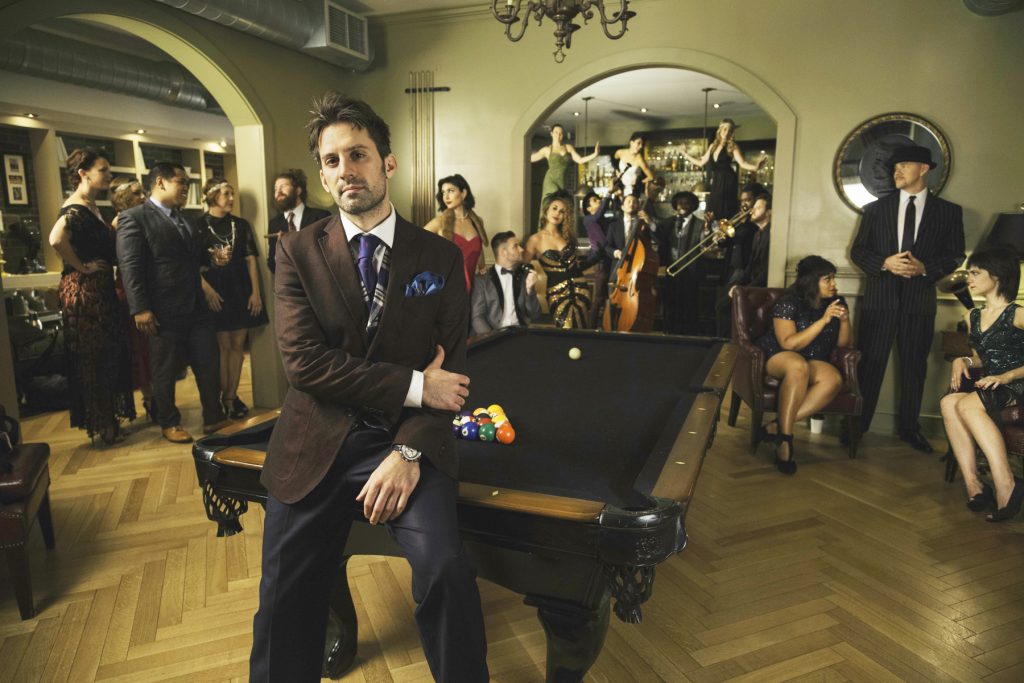 "I posted the first video in 2009," recalls Bradlee. "I was broke and living in Queens. Seven years later, we have over 2 million subscribers, we've sold out shows across four continents, and we've become a showcase for an incredible group of performers. Every single one of our cast has unique superpowers. I take pride in putting together the right powers and personalities to create a unique and amazing experience for our fans. We want them to escape reality and join us for the most sensational 1920s party this side of The Great Gatsby. We want them to experience what it was like to be at the New Years' Eve show that Sinatra would have hosted in the 1940s. Our goal is to give our audiences their favorite show again and again and still have it feel like the very first time."
"It's been a fantastic ride," agreed Adam Kubota, bass player and collaborator of Scott Bradlee's since the group's inception. "Scott had a dingy apartment in Queens and called me and said we're going to do this project and put it on Youtube. Scott recognized it was going to be the next wave of entertainment. He had hand-written charts, a decent camera and microphones, and we all got paid in falafels."
The trajectory of the group has been amazing, said Kubota, who graduated from law school in 2014 but has yet to take the bar exam because he's been constantly touring.
"The live shows are an immersive experience," noted Kubota. "To see the performers work a crowd, the emotions the crowd gives out and that we give back to them, there's some magic in that. That's the beauty of live performances."
Tickets to Scott Bradlee's Postmodern Jukebox start at $39 and are available online at SCFTA.org or by calling (714) 556-2787.