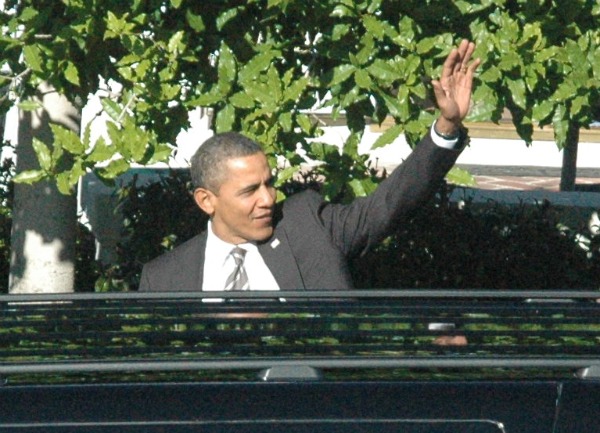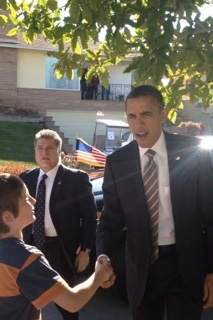 President Barack Obama, accompanied by tight security and drawing supporters and protesters into the streets, visited Newport Beach yesterday morning for a fundraising brunch at a Corona del Mar home.
The event at the home of Jeff and Nancy Stack on Evening Canyon Road was attended by about 160 donors who paid $2,500 to $38,500 apiece, and it raised some $1.2 million for Obama's reelection effort.
The Democratic president's foray into heavily Republican CdM did not go unnotied by local partisans, scores of whom took to the sidewalks around Coast Highway and Seaward Road with anti-Obama signs and slogans. Also present were as many or more supporters of the president, who drew the neighborhood's ire when they started chanting at about 6:30 a.m.
There also were plenty of folks who just wanted a glimpse of president as his motorcade made its way to and from the Shorecliff neighborhood. Most were disappointed, as President Obama was not visible behind the tinted glass of his presidential SUV as it entered and left the neighborhood.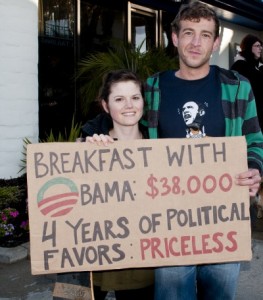 But one group of neighbors was definitely not disappointed as the president, alighting from his vehicle in the Stack garage, walked out to the street, waved to neighbors across the way, and strolled next door to shake hands with a group of kids and their parents before returning to the Stacks' and disappearing inside.
He was at the home for about an hour and a half, then departed for John Wayne Airport, where the Marine One helicopter waited to transport him to LAX and Air Force One.
Dickson Shafer and Carla Pritchett assisted in this report.