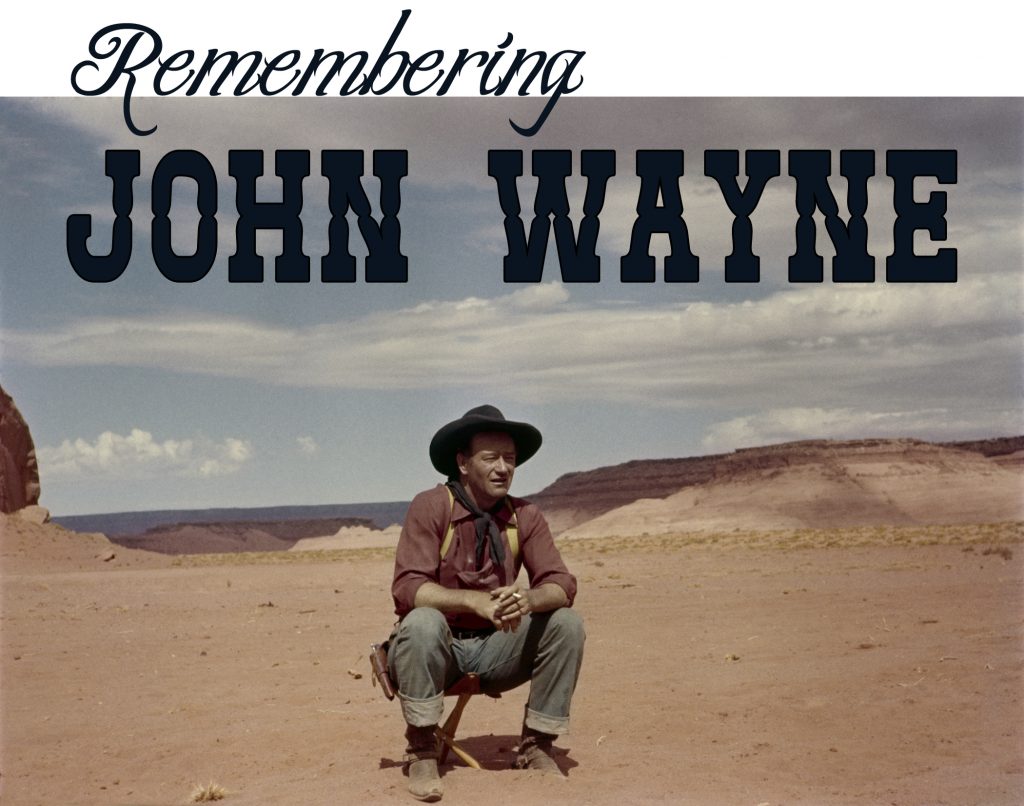 As the town of Newport Beach celebrates the 110th birthday of John Wayne, his friends, family and neighbors remember him fondly.

Stories of him picking up checks and hitchhikers, sharing movies and time on his boat, the Wild Goose – which is still docked in Newport Harbor, and visiting local stores and restaurants, John Wayne and his family are part of the history of Newport Beach.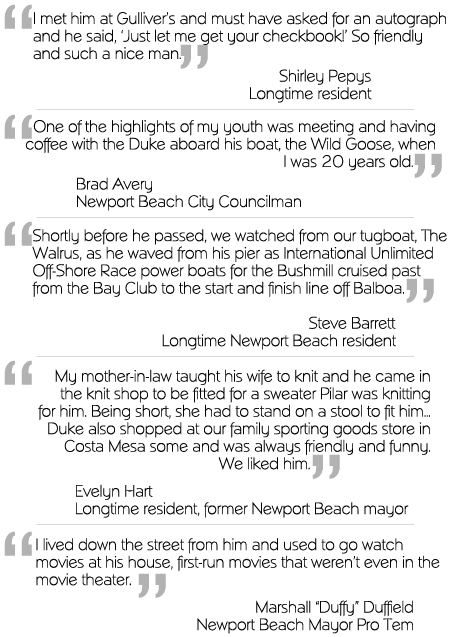 Newport Beach Mayor Pro Tem Marshall "Duffy" Duffield recently recalled his experiences with Wayne at a recent meeting.
"Back in the 70's… John Wayne used to live to pick up hitchhikers, my brother-in-law was one of them, twice he got picked up by John Wayne," Duffield said.
He had a station wagon with a big bump in it in the front that was tailored so he could wear his hat while driving, Duffield said.
The Wayne kids grew up in Newport Beach, a town their father loved to call home. It was a small town at the time, recalled son Ethan Wayne, who used to ride his bike all around the Back Bay and climb the hills where Promontory Point now sits.
"It was like an episode of flipper, living here," he joked. "It as a terrific way to grow up."
Every chance he got he wanted to be on that boat, Ethan Wayne said of his dad, who often sailed to Catalina Island.
"As a kid, I loved being with my dad," said Ethan Wayne, who made a few appearances in his father's films when he was a kid. "Life with him was great."
Ethan Wayne described going to Mexico to shoot a western film as an adventure. He loved the horses, stuntmen and local community, he said.
"It was a terrific place when I was kid," he said. "It was a great childhood for me."
Growing up alongside the Wayne kids were a lot of other Newport natives and current residents, including NB Indy Columnist Cindy Christeson. Her grandmother happened to attend the same high school in Glendale as John Wayne, known then as Marion Morrison, and Christeson ended up in the same local school as his daughter.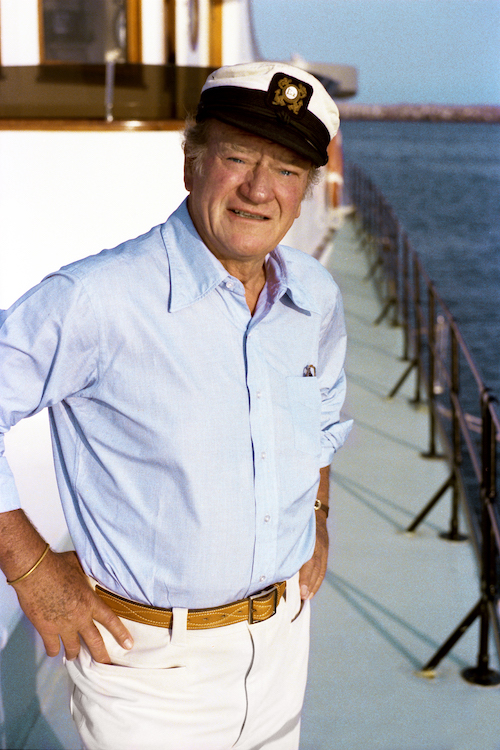 "Aissa Wayne sat next to me in a math class – we chatted like teenagers," she recalled.
Longtime residents Phil and Arlene Greer also know the Wayne family, specifically the Duke's grandson, Michael, and through him, John Wayne's son, Patrick.
"We have no exciting stories but can say without a doubt that they are wonderful people," Phil Greer wrote in an email. "You can always tell the measure of a person by how his children and grandchildren carry themselves. And, without any hesitation, we can say that both Michael and Patrick represent the family, and the Wayne legacy, with class and integrity."
The famous former resident certainly made his mark on the Southern California coastal city.
Wayne often visited Balboa Bay Resort and several years after he died the resort named a bar, "Duke's Place," after him.
Jim Roberts, a longtime resident and local entertainer, played at the lounge for nine years.
"While I sat at the piano, the Duke stood at the helm of the Wild Goose looking out over me and the audience from a larger than life size painting of him doing what he loved best, cruising on his beautiful yacht that still adorns our bay today," Roberts remembered.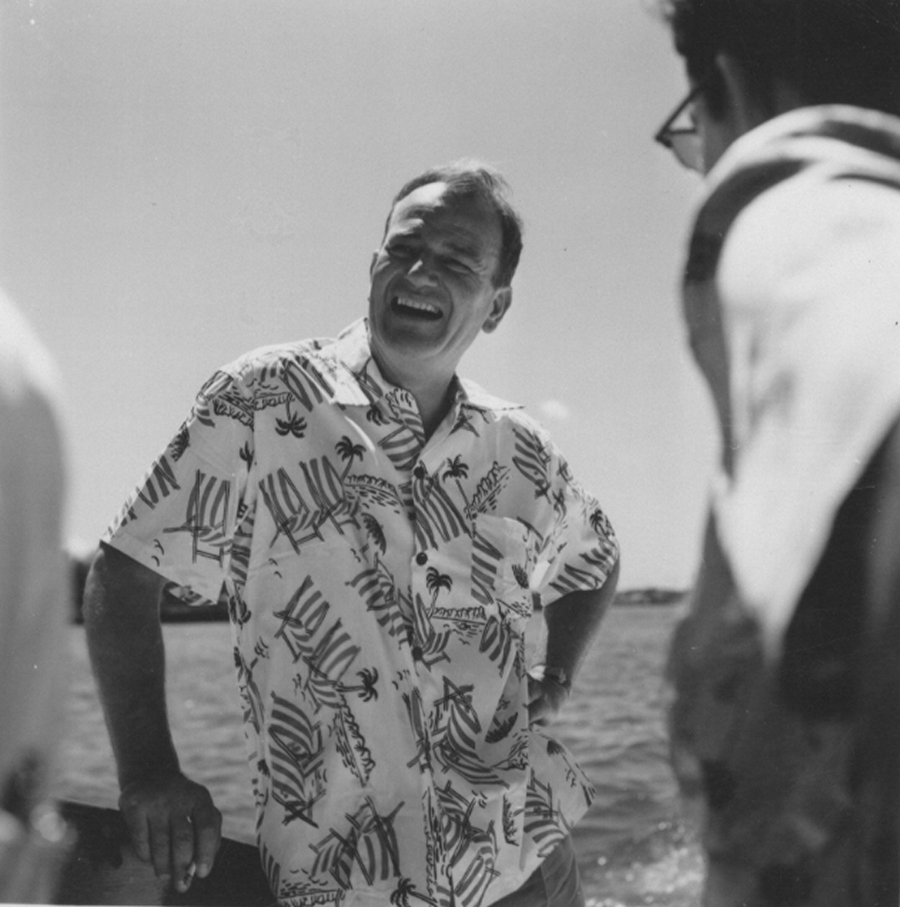 While Duke's Place has since closed its doors, there are other reminders of John Wayne around the area and others that some are still trying to bring home.
Former Newport Beach Mayor Ed Selich said he had great respect for John Wayne and tried numerous times during his term on City Council to get the 26-foot tall statue of the Duke on a horse that sits at Wilshire and La Cienega boulevards in Beverly Hills relocated to Newport. Dealing with the city of Beverly Hills and two other property owners, they never seemed to all be in agreement, Selich noted in an email.
"I always thought it would be great to place the statue in Back Bay View Park at Jamboree and Coast Highway overlooking the bay he loved so much," Selich said. "Maybe someday we will find a way to get that statue here in Newport Beach."
For more information, visit johnwayne.com.
For the story covering the celebration activities, click here.