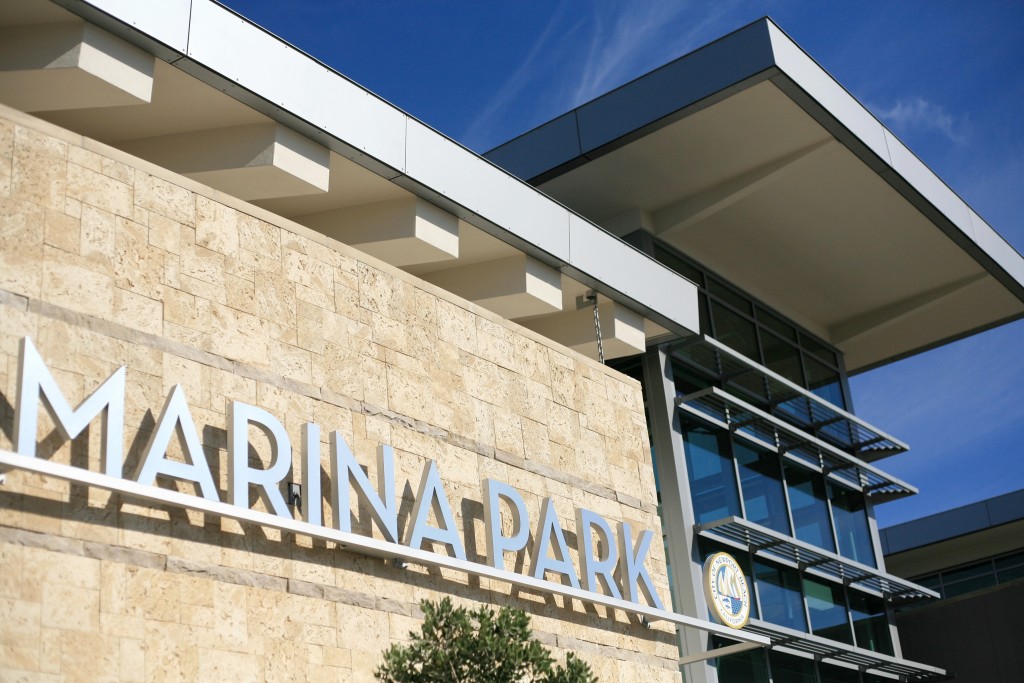 The inaugural year for Marina Park's visitor serving marina is about two-thirds completed and the staff report card notes that it was off to a slow start, but it's gaining momentum and popularity.
Newport Beach City Council heard a summary of the first eight months of operation for the marina on Tuesday.
Mayor Diane Dixon pulled the item from the consent calendar for further discussion.
The new city marina at Marina Park has now been open for operation and nightly rentals since February 2016. The presentation was meant to provide a "snapshot review" of the marina during its first boating season.  
The marina is the first dedicated, visitor-serving marina in Newport Harbor and Orange County. With 23 visitor slips, each having in-slip utilities and Wi-Fi, as well as onshore facilities available to guests such as restrooms, showers and laundry.
Dixon asked staff about the marketing and outreach strategy, as well as what they have learned since opening the facility and what to expect going forward.
It got off to a slow start, but picked up significantly during the summer boating season, said city Harbor Resources Supervisor Shannon Levin.
"Marina Park has been very successful lately," Levin said. "We've got the recipe right… We're really hitting the nail on the head."
Reservations were low for the first several months, but increased as advertising material was distributed and boating season opened, city staff explains in their report.
Occupancy predictably increased during the summer months, peaking in July and August.
"I know something new is always slow to take off," Dixon noted. "I'm anxious to see the revenues continue to rise."
Slip rates are $60 per night for 40-foot slips and $82.50 per night for 55-foot slips. Overhang charge is $1.50 per foot. The largest vessel the marina can accommodate is 65 feet in a 55-foot slip yielding $97.50 per night.
At full occupancy, with all slips booked every night, the yield would be approximately $42,000 per month, according to staff.
Revenue has exceeded costs in just July and August, and nearly equal in September.
Boaters may stay from one night up to 30 nights. Slip choices include two 55-foot slips and 21 40-foot slips. The two 55-foot slips are the most popular in the marina and it is not unusual to have a waiting list for them.
Reservations are available online, phone and email up to six months in advance. They currently have some bookings well into February, Levin pointed out.
The marina is already more than half-book for the Christmas Boat Parade week. The Newport to Ensenada race in April 2017 also has a long list of interested people.
Over the summer, holiday weekends, like Fourth of July and Labor Day, were booked to full occupancy weeks in advance.
Occupancy was tracked as nights-stayed, staff explains in the report. Typically, activity peaks with Friday arrivals and departures on Sunday or Monday.
Approximately 80 percent of marina guests were from California. Most of the Californians were local with homeports ranging from Santa Barbara, Marina del Rey, Long Beach, Newport Beach, and San Diego County. Other visitors came from Canada, Mexico, Washington, Oregon, and a handful from the East Coast.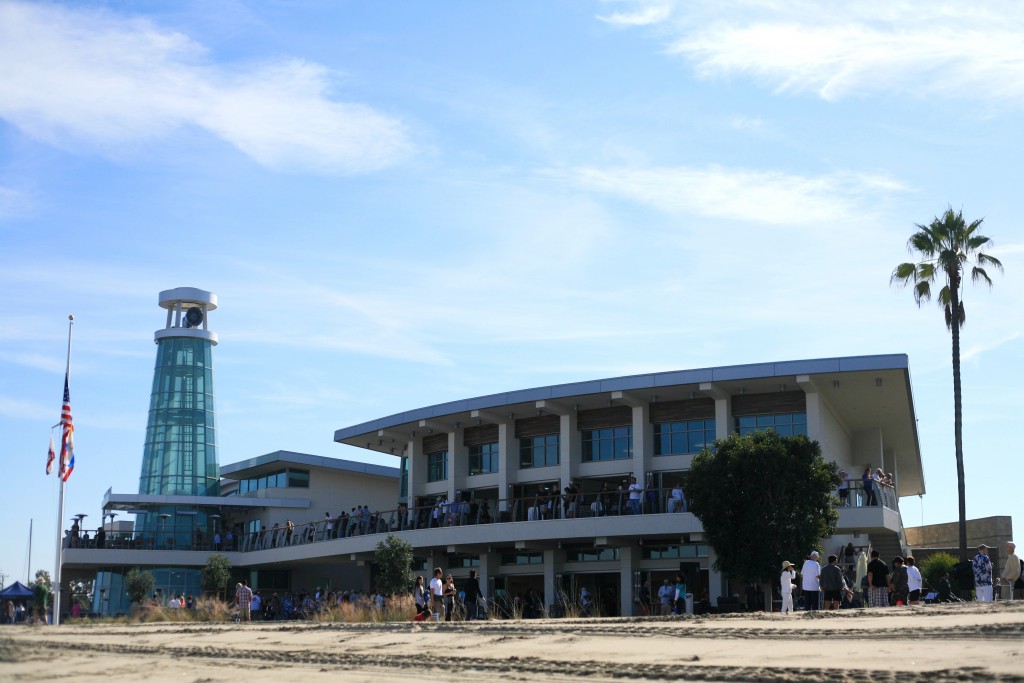 At the lowest, only seven percent of slips were occupied in February. The highest occupancy reached during summer was not quite half of the slips, at 41 percent occupied in July.
"We are optimistic that 2017 will be significantly better as more people are aware of the marina," staff concludes. "Marina Park is fast becoming a destination for local and visiting boaters."
In November 2015, City Council approved the daily slip rental rates as well as a contract with Basin Marine, Inc. to provide on-site management services.
City and contract staff were trained to operate all marina equipment including the hoist crane, electrical system and metering, mobile wastewater pumpout unit, other marina features, and were provided necessary safety training.
During the past year, they have done a lot of local advertising and marketing, Levin explained. In the future, they would like to promote the marina in the bigger boating magazines, she added. She noted that they also want more contact with other yacht clubs up and down the West Coast to help garner more interest in the facility.
"Moving forward, we need to hit a broader stroke," Levin said. "That's on the forefront right now."
There aren't any official survey results or polls, mostly just word of mouth and verbal feedback from customers, Levin explained. People have a lot of amazing things to say about the facility and their experience, she noted.
"We received a lot of positive comments from 2016's marina guests who plan on visiting again," staff notes in the report.
If they do hear about any concerns, like access or their slip neighbors, they take it very seriously, she added.
"Marina Park is a new and promising destination for visiting boaters," staff notes. "We look forward to helping each boater experience an unforgettable visit to Newport Harbor."
For more information, visit newportbeachca.gov/marinapark.