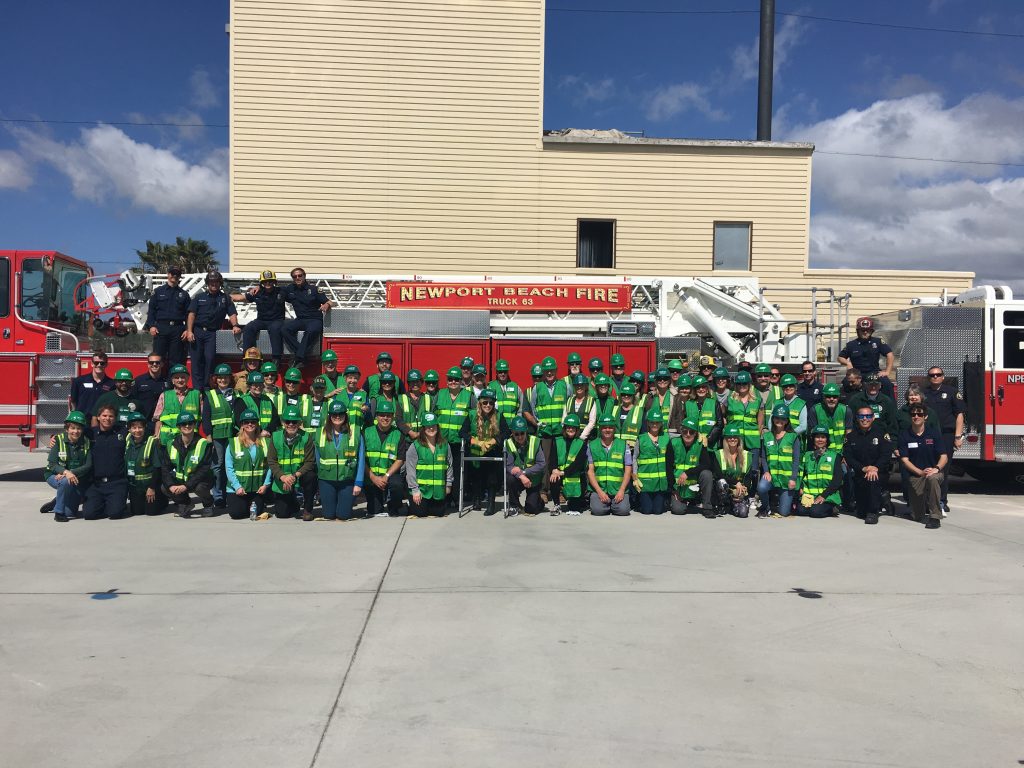 Following hours of training over several weeks, local resident volunteers tested out their ability to respond to a potential disaster during a weekend event.
Newport Beach Fire Department's bi-annual Community Emergency Response Team "Drill the Skills" was held on Saturday
The CERT program teaches residents how to take care of themselves, their families and help their neighborhood in the event of an emergency.
Drill the Skills is held twice a year and serves as a final drill/graduation for both fall and spring CERT programs.
In total, 55 participants completed all of the CERT training classes and officially graduated on Saturday.  
This spring the fire department held two CERT programs- a Thursday day program and an all-day Saturday program. Each program includes approximately 24 hours of training.
"For the drill, CERT volunteers participate in five hands-on drill stations that cover some of the most important aspects of the CERT training including: How to properly shore and crib, indoor search, fire suppression, triage and a medical operations review station," explained NBFD Life Safety Specialist and CERT program leader Matt Bristbois in an email.
The next Newport Beach Fire Department CERT programs will be held in late September with a Tuesday-Thursday evening program and an all-day Saturday program.  
For more information, visit nbcert.org or email [email protected].