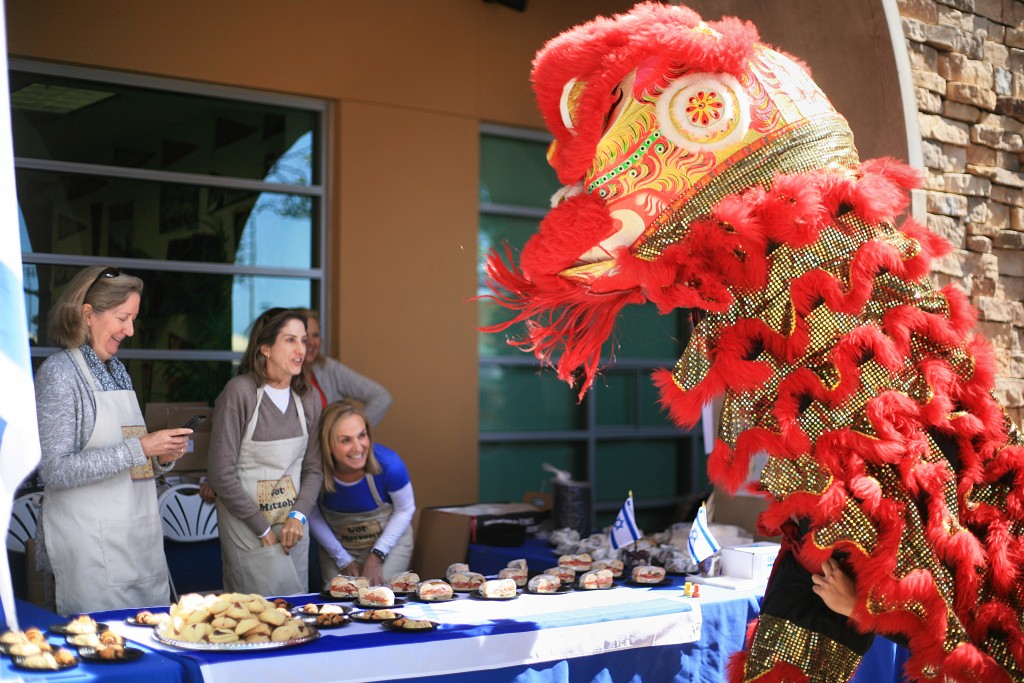 Visitors to the 15th Annual Sage Hill Multicultural Fair on Saturday enjoyed sights, sounds, and tastes from cultures all around the world without ever leaving the Newport Coast campus.
The school's town square transformed into a global village with 16 authentic international food booths, lively cultural entertainment, an ethnic bazaar, and hands-on craft making.
"The event is really meant to bring our community together and celebrate our diversity," said Sage parent and event co-chair Darlene Brandt.
It's also about reaching out to the surrounding community.
"This is our way of letting our neighbors know who we are while celebrating our heritage and traditions," added fellow co-chair Soo Park, also a Sage parent.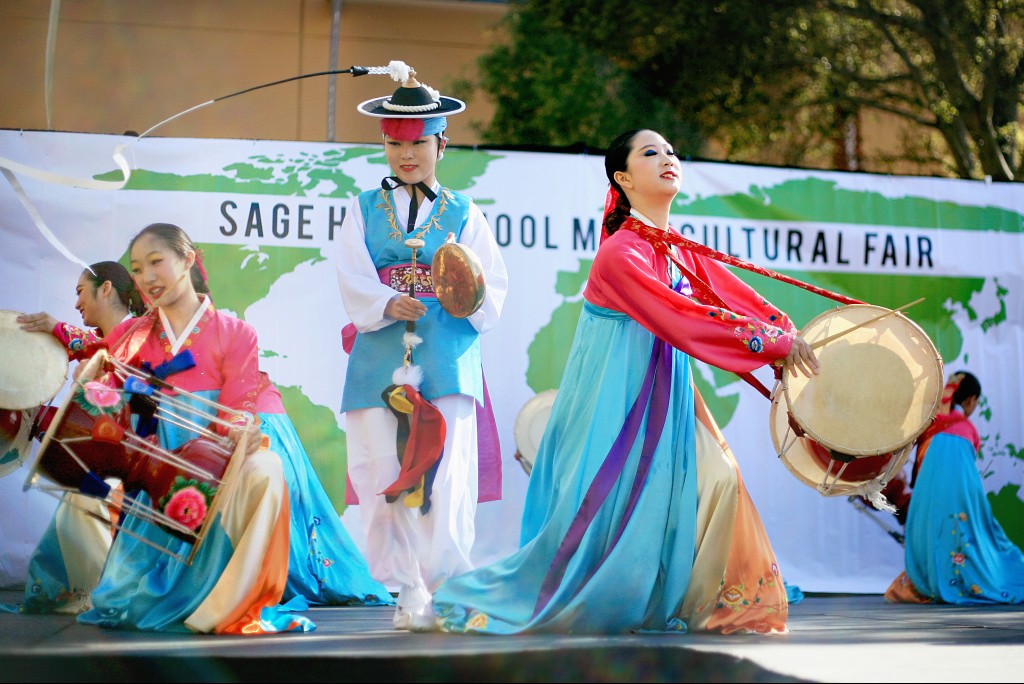 Attendance was better this year than 2015, with more than 1,100 people joining in the festivities throughout the day, they noted.
Both emphasized the hard work by the hundreds of volunteers that made the day possible, including parents, Sage students and kids from local middle schools.
"It's a great way for us to bring the community together," said school President Gordon McNeill. "It's not about anything other than celebrating each other and for us (at Sage Hill) that's a big part of our mission and who we are."
This is a marquee event for the school, McNeill noted.
The purpose of the family fun event is to bring everyone together and celebrate, agreed Head of School Patricia Merz.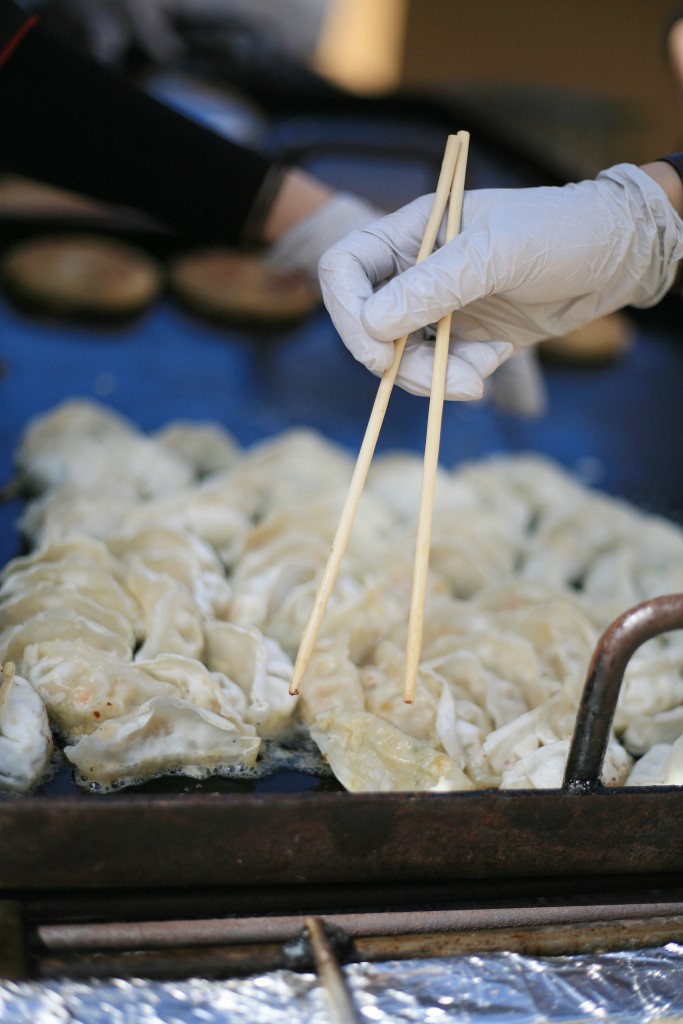 "It's our opportunity to celebrate the diversity of our entire Sage Hill community," Merz said. "It's nice to just take the time and sit back and enjoy and share with one another."
It's also a great occasion to share the incredible talent at Sage and the surrounding community, Merz added. Students, staff and performers from around Orange County take to the stage at the fair to sing, dance, and play music inspired by cultures from around the world.
Entertainment included Chinese Lion performances, Irish and Hawaiian dancing, Korean folk Nongak drumming, Korean K-pop/Nanta, Mexican Folkloric dancers, French singers, Sage Hill student bands, guitar duos, and many others.
"And the food is amazing," Merz continued.
Visitors strolled along the plaza and tasted fresh cuisine from China, England, France, Germany, India, Japan, Korea, Mexico, Persia and Poland, and "Desserts Around the World." New to the international food booths this year will be the flavors of Americana, Israel, Hawaii, and Croatia.
"The food is just the entrée to learning more about the country," said Teresa Minke, the Sage parent who headed up the Croatia booth.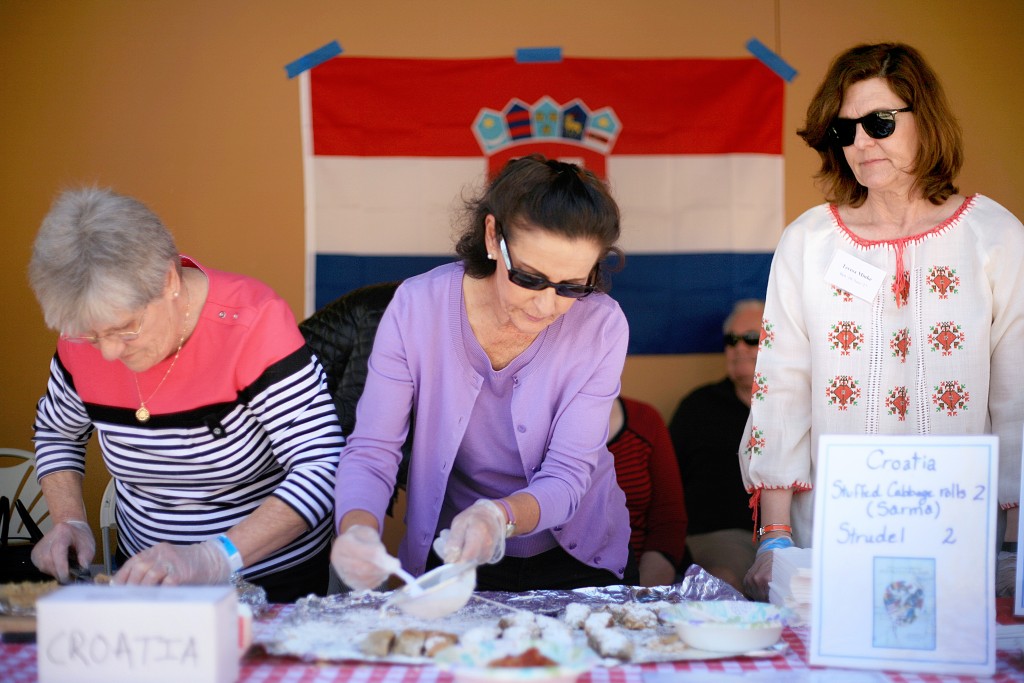 Minke set out a book of information on Croatia and answered a lot of questions about the country. Many booths had traditional decorations, old photos hung up, or posted personal stories from their featured country.
"It's a nice way for people to learn about other cultures," Minke said.
To help share her heritage, customs, and food, Minke brought along her mother and aunt, both of whom were born in Croatia, among other relatives.
"It's a wonderful thing to bring together three generations," Minke said.
They worked on it together as a family project, cooking everything the day before the event, she added.
It's wonderful for Minke's mother and aunt to get to share the culture of their home country with the kids, she said. Minke's sons Sam, a junior, and Ben, a freshman, both attend Sage Hill.
The family was serving stuffed cabbage rolls and apple strudel. The strudel was Minke's aunt, Bonnie Mihovilovich's own recipe. The creative culinary artist plans on making her family-famous cheese strudel next year.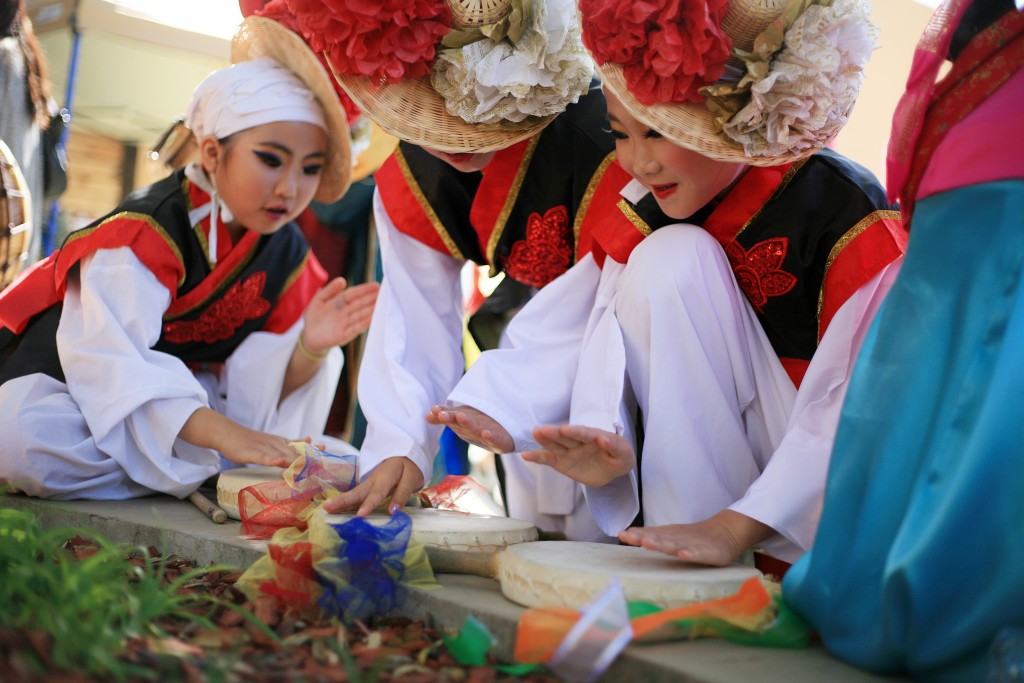 The Croatia stand got a lot of great feedback, the cooks behind the booth all agreed. Many people returned for seconds or a take-home box.
"Everyone loves the homemade strudel," Minke noted.
A fond childhood memory of hers is her mother making the apple strudel and the smell filling up the house, Minke said. She never made it herself until Mihovilovich came from San Pedro to help with the food for the fair. Now that she knows the recipe, she can create those fond food memories for her own children, she said.
Visitors also browsed the Sage Hill student-run, philanthropic ethnic bazaar, which had items for sell like colorful jewelry, Tanzanian cloths and handmade goods from all over the world. While shopping, visitors learned about various organizations, including Sage's own Garden and Environmental Club.
Juniors Lynn Fong and Ye Chen manned the booth, which sold hand-painted terracotta pots (including the optional seeds) to raise funds for the club.
It's a really fun group and they've learned a lot, Fong said.
"You get to take care of something and watch it grow," Fong said.
Both agreed that the fair sends an important message to students.
"Diversity and inclusion are such an integral part of what every community needs, especially a school community," Fong said, "so it's really great that we can have this time to celebrate who we are."