Julia Wolfe might get a lick of a snow cone or a hop in a bounce house this Sunday, at a carnival she has organized in Bonita Canyon Park to support the rescue of sea mammals.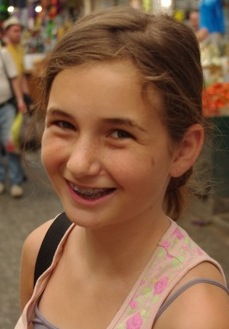 Wolfe already contributed $200 to Laguna Beach's Pacific Marine Mammal Center, raised with bake sales and selling necklaces with pictures of the seals.
Now, the 12-year-old invites the public to show its support for PMMC by paying admission to her 1-3 p.m. carnival. She recruited a local realtor to donate the bounce house and the snow cone machine, and her friends will assist with face painting and games, said her mother, Susanne Wolfe.
Her daughter, a seventh-grader enrolled at the Orange County School of the Arts in Santa Ana, will also be selling her necklaces and more baked goods, she said.
The donation-dependent center revives sick sea mammals and then releases them back to the wild.
"She fell in love with this center several years ago after attending a camp," said Ms. Wolfe. "She hopes to become a marine biologist one day. And a Broadway performer, too!"