Former Newport Beach Planning Commissioner Scott Peotter has announced that he is running for Newport Beach City Council in the 6th district in November 2014.
The 6th District is in Corona del Mar and includes parts part of Newport Coast.
This seat is currently occupied by City Council member Nancy Gardner, who is termed out in 2014.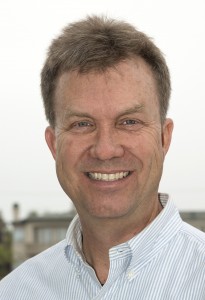 "My extensive experience in land use and business gives me a unique perspective on Newport's issues," stated Peotter in a press release.
Peotter, a licensed architect, served on the Newport Beach Planning Commission from 2006 to 2010, and wrote the NB Indy forum column The Straight Scott for two years.
"Newport survived the recession because of our diverse economic base of retail, hotels, and high property values," wrote Peotter. "Instead of tightening our belt during the tough times, the city's budget has increased over 25 percent since Councilwoman Gardener was elected. We have some of the highest fees in Orange County and have amassed a budget surplus that indicates the city government charges far too much for the services it provides."
"I believe change is healthy in any organization. For example, I am constantly asked what motivates me to run? The single most important symbol of my reason for running is the Taj-Ma-City-Hall," wrote Peotter. "Everywhere I go in the community, as soon as I say 'Taj-Ma-City-Hall' people know exactly what I mean."
Peotter said he plans to run a positive campaign that addresses the city's spending, unfunded pension liability, and long-term debt that has been amassed and the effect it that will have on our children and grandchildren.
Peotter's thoughts on government were explained as Government on Demand. "Government ought to have a limited role primarily to keep the community safe, be invisible until you need it, and be easy to use when you have too."
Peotter said Newport Beach should be an example to the county, the state and the country as to how government should be run.
"We are a city populated by some of the most innovative entrepreneurs in America, and we should demand the same gold standard of our city government. We should be able to do more with less, yet we seem to do less with more in this city."