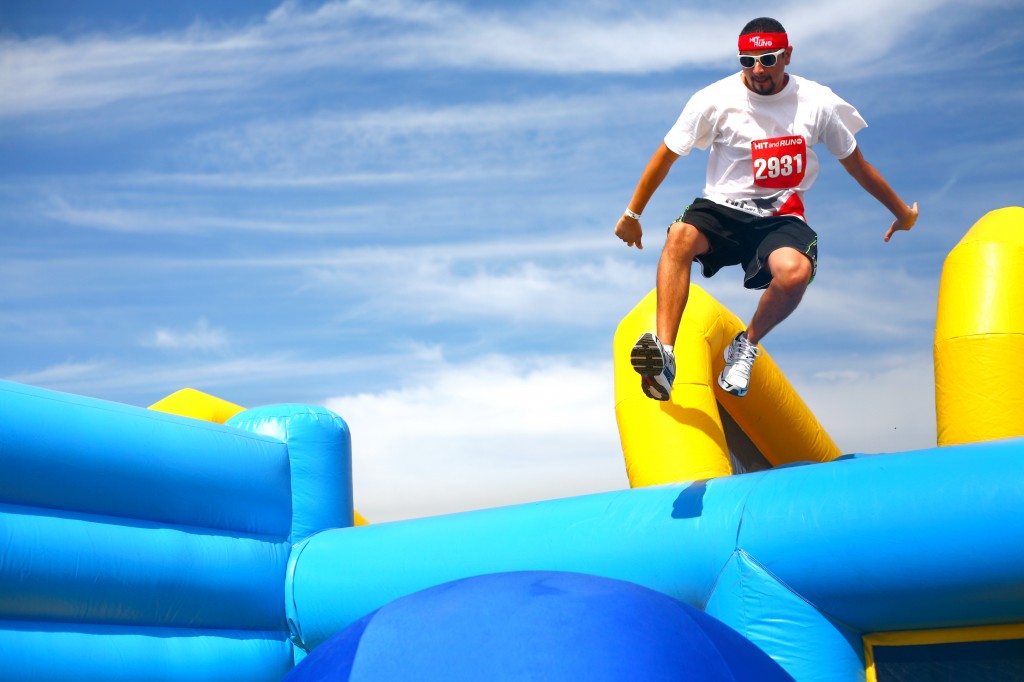 Athletes, adventure seekers and ninjas came together over the weekend to participate in an obstacle course that combines fun, fitness and falling.
About 4,000 people gathered at the Great Park in Irvine Saturday to race in the Hit and Run 5K fun run. The event included six inflatable obstacles, designed similar to the popular TV show "Wipeout," spaced out evenly along the 3.1 miles.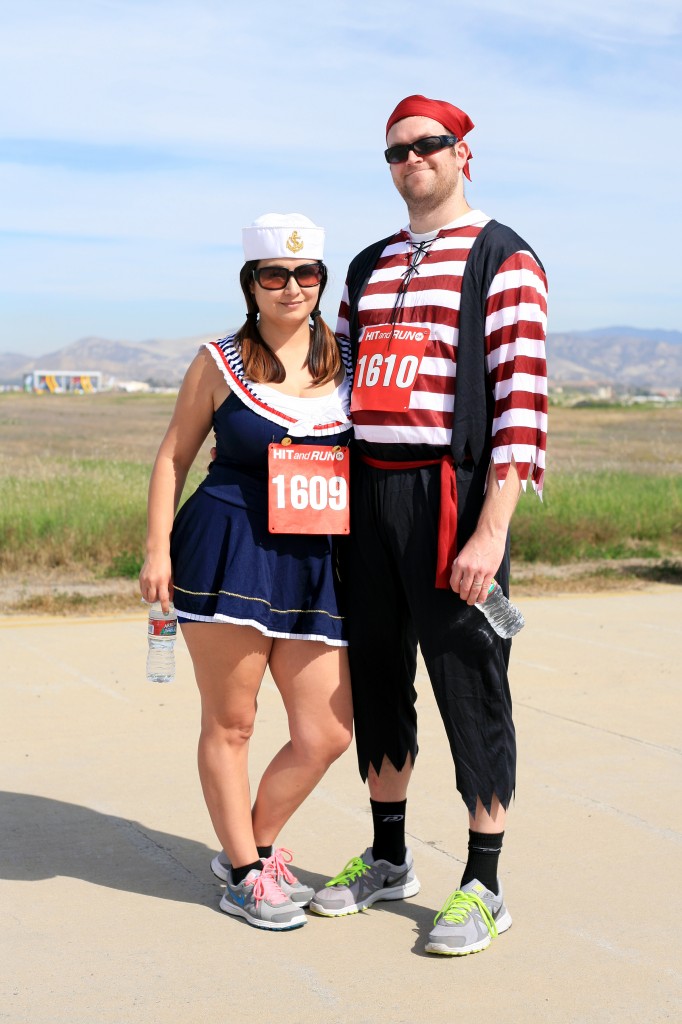 The "hilariously humongous obstacle course" will "hit you, bounce you, splash you, flip you, flop you, and catapult you where no 5K participant has ever been hurled," the website states.
Among the participants were husband and wife team Edward "Ted," 38, and Jacqueline "Jackie," 34, Dixon of Newport Beach.
The high energy, fun vibe and challenging obstacles of the Hit and Run 5K prompted them to sign up, Jackie Dixon said.
"It was a great experience," she said.
It was fun and challenging, both agreed.
"And we love the show 'Wipeout,'" Ted Dixon added. "We would love to be on that show and this is the next best thing."
"It makes you feel like a little kid again," he added.
The Irvine event kicked off the company's inaugural U.S. tour, which will include 25 races in cities across America.
"For our first event of this size, I think it went pretty well," said Dusty Hulet, Chief Marketing Officer for Hit and Run 5K "It was really amazing to see so many people cheering each other on as they went through the obstacles, laughing and celebrating together as they navigated the course."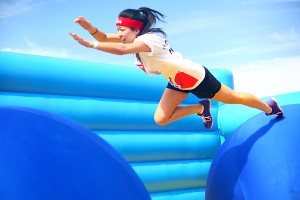 The Orange County race was only the third Hit and Run they've every done, Hulet explained, and the number of participants quadrupled from previous Hit and Run events . The most participants they had at a past race was 1,000.
"The event was four times bigger than our previous events, and some hiccups are to be expected as we dial in our race design to accommodate the higher numbers," he said. "Even with those hiccups, I met a lot of really great people who were having a ton of fun."
"Our team learned a lot at the race, and changes have already been made that will greatly improve the race," he added. "Our post-race survey gave us lots of great ideas of how to improve. We welcome the feedback from racers, as their ideas help us become the best we can be."
The H&R 5K team is excited to return to OC next year, Hulet said. With more obstacles and more experience, the race will be even better.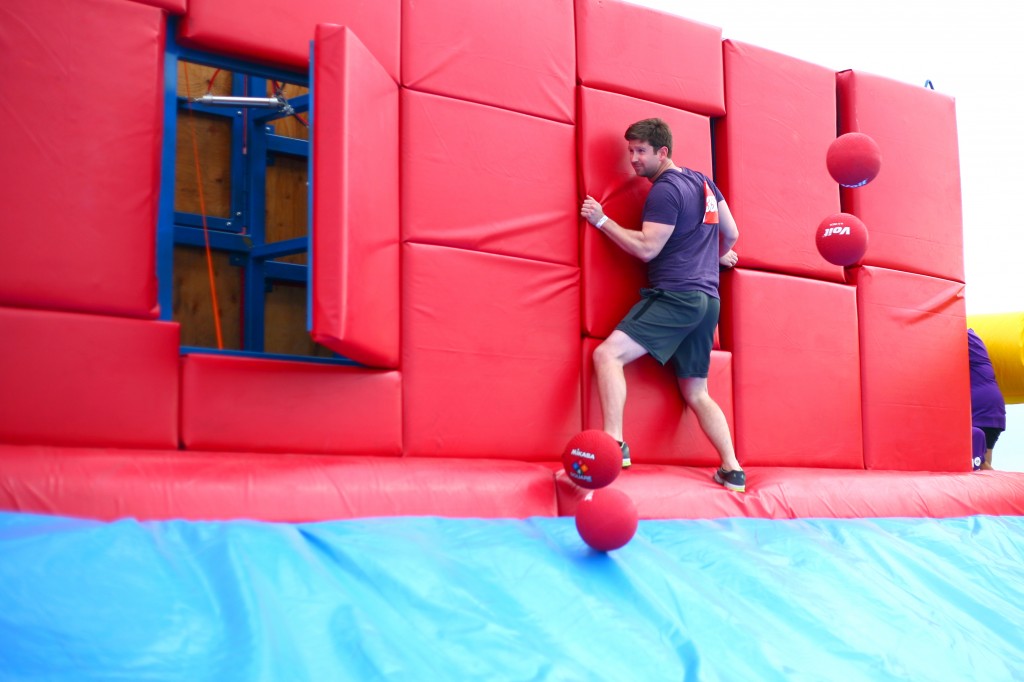 The Dixons had a few suggestions for race organizers: More water stations and better direction and signage.
"Other than that, I thought it was great," she said, adding that she would definitely recommend it to friends and family.
They would "absolutely" do it again, both agreed.
Among the 4,000 participants, there were a few injuries, including one man who was carried away with a neck brace on after jumping on the Bouncy Bridge.
"Relative to the number of people who went through the course, we had very few injuries," Hulet said. "Safety is something that is on the forefront of our thoughts, and our team did a good job of keeping people safe on the course, and taking care of the bumps and scrapes that did occur."
The Dixons also received their fair share of bumps and scrapes.
"My ear will likely be the size of my fist," Ted Dixon commented after getting knocked on the head by a red bouncy ball during the Whacking Wall obstacle.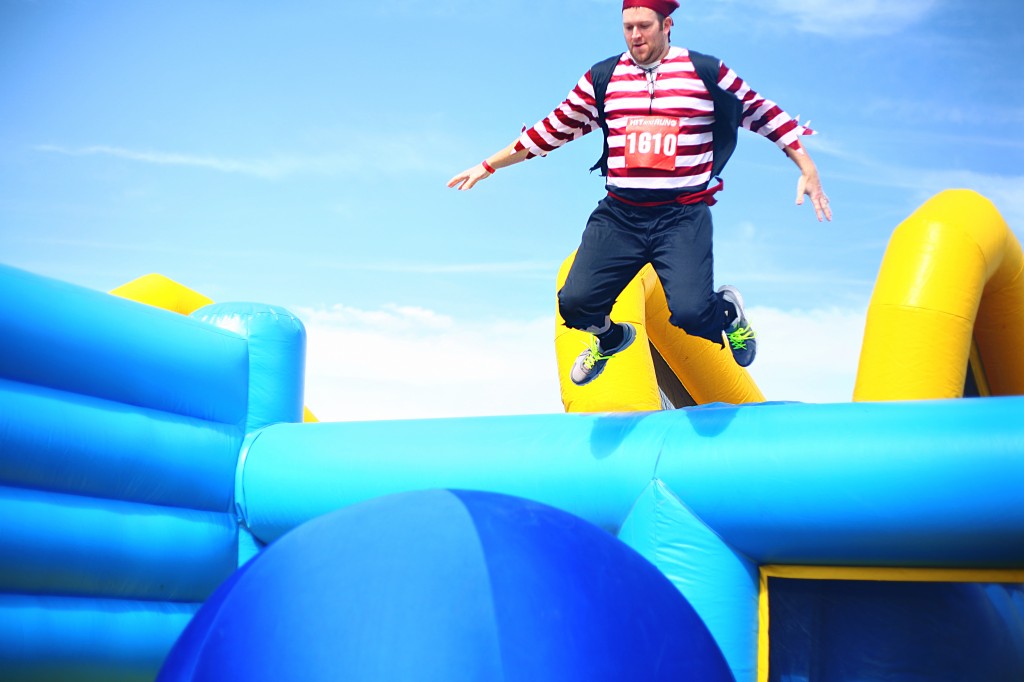 After landing hard on her elbows a few times, Jackie Dixon said she will be a bit bruised.
"It was completely worth any (bumps and bruises)," she added.
This was the Balboa peninsula couple's third 5K fun run. They participated in another obstacle-based race called Ridiculous Obstacle Challenge (ROC) Race and a glow-in-the-dark paint race called Blacklight Run.
Ted Dixon signed his wife up for ROC Race, he said. She was on the fence about it at first, but now, "she's addicted," he said.
"We definitely plan on doing more of these type of themed 5K's," he said.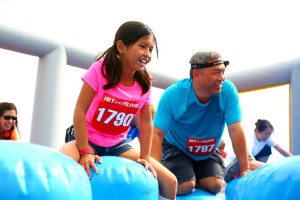 The Hit and Run 5K combines "all the best TV shows from our childhoods into an obstacle course," Hulet said.
The race is geared toward people who always dreamed of being on one of those shows and gives everyday people a shot at a fun obstacle course, he said.
"(It's a) larger-than-life obstacle course that your inner child has always dreamed of," said Hulet, who has personally been through all the obstacles, his favorite being the Duck or Dive.
They are always working on new obstacles, Hulet added, and are hoping to have new stuff every season.
"So it's a new experience each time you come," he said.
When designing the obstacles, the original team sat down and figured out which were buildable, mobile and good mixture between fun and challenging, he explained.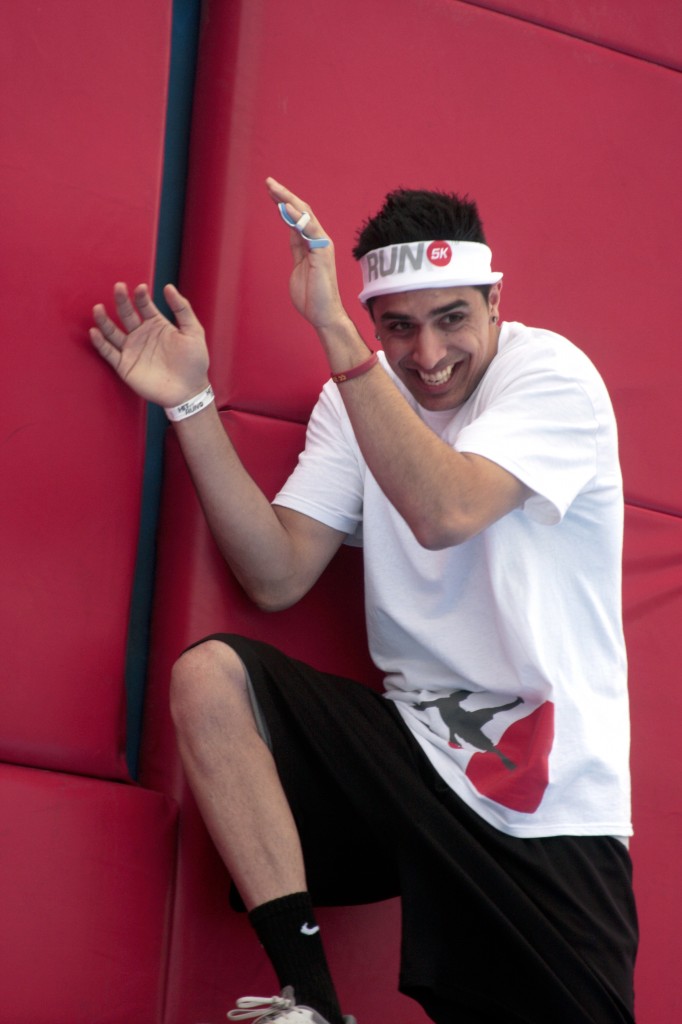 Jason Hermann and Cody Reynolds came up with the initial concept a few years ago.
"They were looking for fun things to get out and do," Hulet said, and both were fans of the "Wipeout" style TV shows and were involved in the race industry.
So that's where the idea came from to start the race, Hulet explained.
Everything came together last June and they did a test run in Salt Lake City, where the company is based. The video they filmed that day went viral and they started getting requests, Hulet said.
Now, they have requests from 29 different countries. Officials are currently working out the details to bring it overseas, Hulet said, and they anticipate international expansion in 2015.
"Keep it going, keep adding (obstacles)," Ted Dixon encouraged. "And definitely keep it coming to OC."
It's a fun way to be fit, Jackie Dixon said.
Hulet emphasized that the race is not competitive. It focuses more on comradery rather than competition, he said.
"The obstacles are such that you can take it to whatever level you want to take the experience," Hulet said. "Some do back flips while some just jump… Conservative or aggressive (approach)."
This is an opportunity for people of every physical level, he said.
There were people of all ages both walking and running, Jackie Dixon agreed. It's meant for a great variety of people, she noted, everyone was welcome.
"We're all here for the same thing," she said. "A good time."
For more information, visit hitandrun5k.com
To read columnist Gina Dostler's firsthand account of the event, click here.