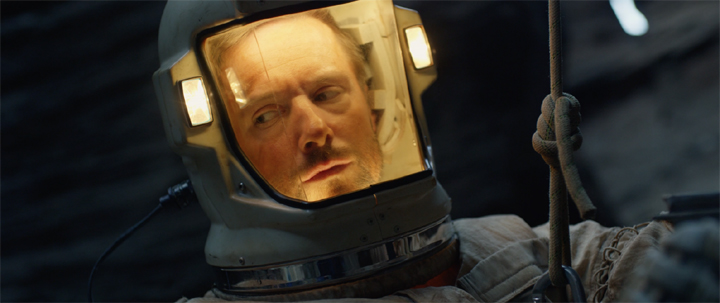 Wonder who made the cut at the 2018 Newport Beach Film Festival?
Every year, the festival gets more than 3,000 submissions but only accepts about 10 percent of those submitted. The rest are indeed cut.
That's why this year's festival has the theme of "See Who Made the Cut," but that theme is also played out in the festival's 2018 promo video entitled "Quota: Who Made the Cut."
"Quota," brings this year's theme to life. It's described as a sci-fi drama set in a dystopian future, with two crystal miners pitted against each other to achieve their mining quota, fulfill their contract, and then return home.
Directed by Jillian Martin of production company Untitled.tv, for Costa Mesa-based agency Garage Team Mazda (GTM), "Quota" will screen prior to the opening night film "American Animals," and also screen prior to each full-length film and short film program during the run of the festival April 26 through May 3.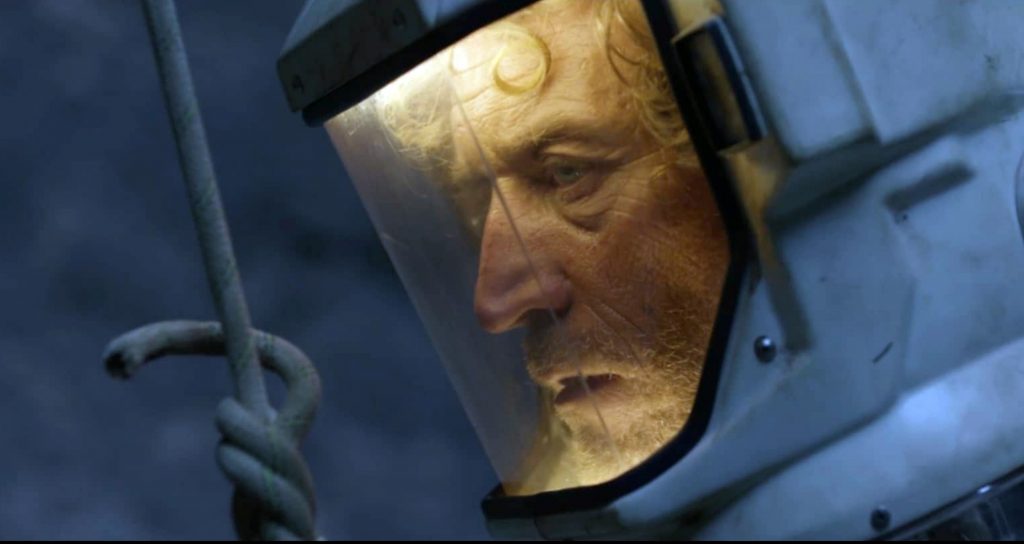 Festival co-founder and director of marketing Todd Quartararo says he "gave the GTM free range on the creative. After considering eight ideas, GTM and Martin's treatment for Quota far surpassed our expectations."
Indeed, previous festival promo films have ranged from a ballerina dancing on a crowded freeway to a deranged dentist too eager with a drill, but this year's promo has the look and feel of a mini sci-fi drama that in my opinion pays homage of sorts to classics like "2001: A Space Odyssey" yet offers a unique and engaging story that keeps viewers in suspense.
"The festival is renowned for its highly-anticipated marquee trailers, which challenge and capture people's imaginations," says Quartararo. "We believe the quality of our branding should be equal to the exceptional production and creative values our filmmakers bring to the festival. We set the bar high. GTM and Untitled.tv have done us proud."
"We are honored our concept was picked out of the eight submitted," says Melissa Webber, GTM creative director. "The quality of storytelling at this festival is so high and our goal is to ensure the promotional material is as intriguing and creative."
You can view the film on the festival's YouTube page at youtube.com/user/NBFFOfficial/videos.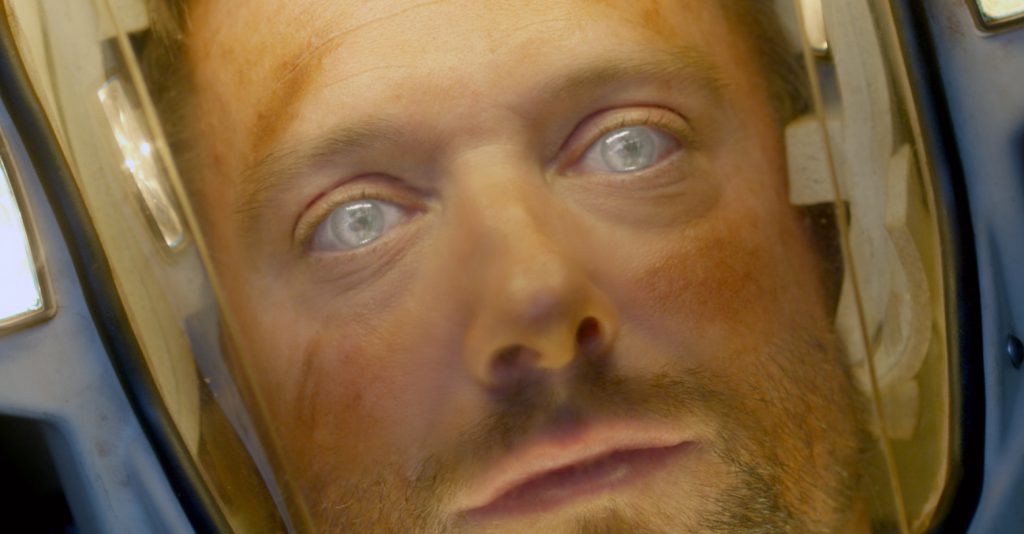 Making the Cut
So how do films get selected for the Newport Beach Film Festival? According to festival co-founder and CEO Gregg Schwenk, he and his team of programmers make the rounds of the top film festivals such as Sundance and Cannes to seek out international spotlight films as well as the opening and closing night films.
But for the short film programs, documentaries, music videos and youth films, volunteers are recruited every fall to watch submissions and rate them to help determine which of the thousands of submissions make the cut.
For the past seven years, I have been one of those volunteers. The process is simple but time consuming, and to be honest, somewhat addicting in that you can't wait to watch the next film and the next film to discover that gem of a movie.
Here's how it works: Once the submissions start coming in, they are available to watch online through a special portal on the festival's website. They are grouped by category (narrative, documentary, short narrative, short doc, animation, music video, etc). Once a category is selected, four films are listed along with their descriptions and run length. Once a film is selected, a new window opens on your computer and the film begins.
One caveat: reviewers agree to watch an entire movie no matter how bad it is. For a five-minute short, no problem. For a two-hour film, that can amount to agony.
Once a film is viewed, we rate it on a scale of 1-9 (9 being best) in six categories: cinematography, acting, directing, editing, production and story. Then we give it an overall rating, a few sentences on the reason for that rating, and whether it should be in the festival. Once four reviewers have watched one film, it gets bounced to the festival staff for their consideration.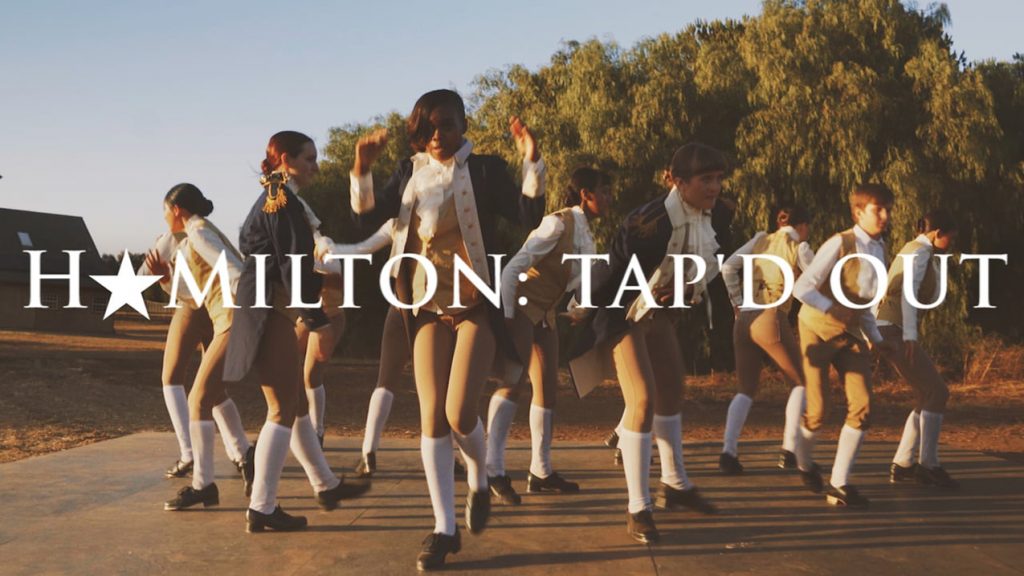 As a former film major who has made films, worked on a film crew and studied filmmaking, I have a good basic knowledge of what makes a good film—and what makes a bad one.
Because my time is at a premium, I usually review short subjects and music videos so I can view a few at a time and then return to view more when I have more time.
Using that system, I watched 191 films for the 2018 festival—the second highest total of all the volunteer screeners. I saw my share of marginal films, and a handful that I thought should make the cut.
For example, one of the short films I viewed was "Hamilton: Tap'd Out," a clever music video with a group of tap dancers from Orange County tapping their way through one of the songs in the musical "Hamilton."
I gave the film an overall score of 8, with these comments: extremely inventive and creative, loved the concept of tap dancing to Hamilton soundtrack using dancers dressed in period garb. The camera movement kept the production from being static. Dancers are wonderful. Well worth including in the festival"
And yes, "Hamilton: Tap'd Out" made the cut and is screening as part of a program of short dance-related films.
So is "Voice [KOE]," about a lonely man who falls in love with a shadow that appears on his apartment wall.
I gave the film a perfect score of 9, with these comments: "Wow—love this film! Fascinating concept, engaging story told without words, beautifully filmed, a fine piece of filmmaking. Superb cinematography. Beautiful and delicate interplay."
Of course, there are also the duds.
One film earned a score of 2 from me, with these comments: "Pointless. No story. Waste of seven minutes."
Another film received a score of 1, with these comments: "Bad karaoke video. Pointless."
Most films fell into the 5 and 6 point category—the equivalent of "not bad, but keep your day job."
Now you know why less than 10 percent of the films submitted to the Newport Beach Film Festival are accepted. The buck – or in this case, the film – stops here.
For more information on the Newport Beach Film Festival, visit NewportBeachFilmFest.com.