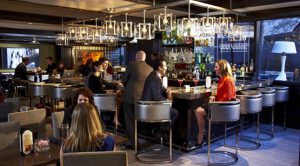 The Center Club in Costa Mesa is opening its doors to the public on Thursday, Sept. 29 from 6 to 9 p.m. for its 10th Annual Charity Classic that benefits local nonprofit organizations.
Dubbed "Hops & Vines," the beer and wine festival is hosted by the ALS Therapy Development Institute and Augie's Quest to Cure ALS, a world leader in ALS research.
Awareness was brought to ALS, or amyotrophic lateral sclerosis, a neurodegenerative disease, through the "Ice-Bucket Challenge" campaign, which went viral.
Additional benefactors of the Center Club Charity Classic include the Anaheim Family YMCA, YMCA of Orange County, Women Helping Women, and the Employee Partner Care Foundation.
Culinary creations selected by Lewis Butler, the Club's executive chef, will be served, along with wines from Stags Leap,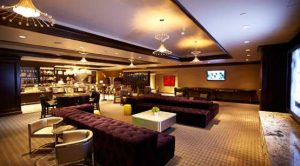 Penfords, Beringer, Rodney Strong Vineyards, and Davis Bynum. Four Sons Brewery headlines the featured breweries which include The Brewery, Ballast Point and Cismontane Brewing.
Live music will be provided by American Idol contestant Adam Lasher.
Two Newport Beach residents will be honored at the event: Victoria Collins, PhD, the club's board chair, wealth advisor legend and philanthropic leader, and Ralph Rodheim, a businessman, community leader and former Newport Beach Citizen of the Year, who was diagnosed with ALS two years ago.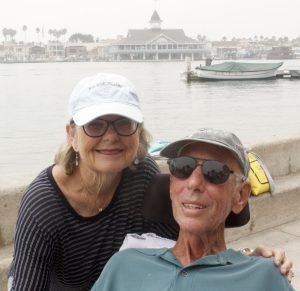 "ALS is a fraternity you don't want to join, but now that I'm here, I'm doing everything I can," Rodheim told me soon after his diagnosis. "It's an insidious disease but someone will find an answer when we raise awareness."
Rodheim now zips around Balboa Island in a deluxe motorized wheelchair and has difficulty talking, but his wife, Penny, said Ralph was thrilled to be honored and looked forward to attending the event.
"We wanted to do something to benefit the community and invite the public," said Collins. "This is the only event open to the public, and we want people to see all the changes at the Center Club. It's a wonderful new place that people were initially using because of its proximity to the Segerstrom Center, but the membership now includes young movers and shakers who are building our community and contributing to the growth of Orange County."
Collins noted that The Center Club has been refreshed and updated to reflect the needs of the members.
"The Club is only as successful as its members, and we've been able to tap into what the members want, what activities do they use The Center Club for, and we found how many of them use it for business and social meetings, so we designed it with that in mind."
Tickets to the Center Club Charity Classic are $75 in advance or $95 at the door. Call (714) 662-3414 or visit ClubCorp.com. Cocktail attire requested.
The Center Club is at 650 Town Center Drive next to Segerstrom Hall in Costa Mesa.