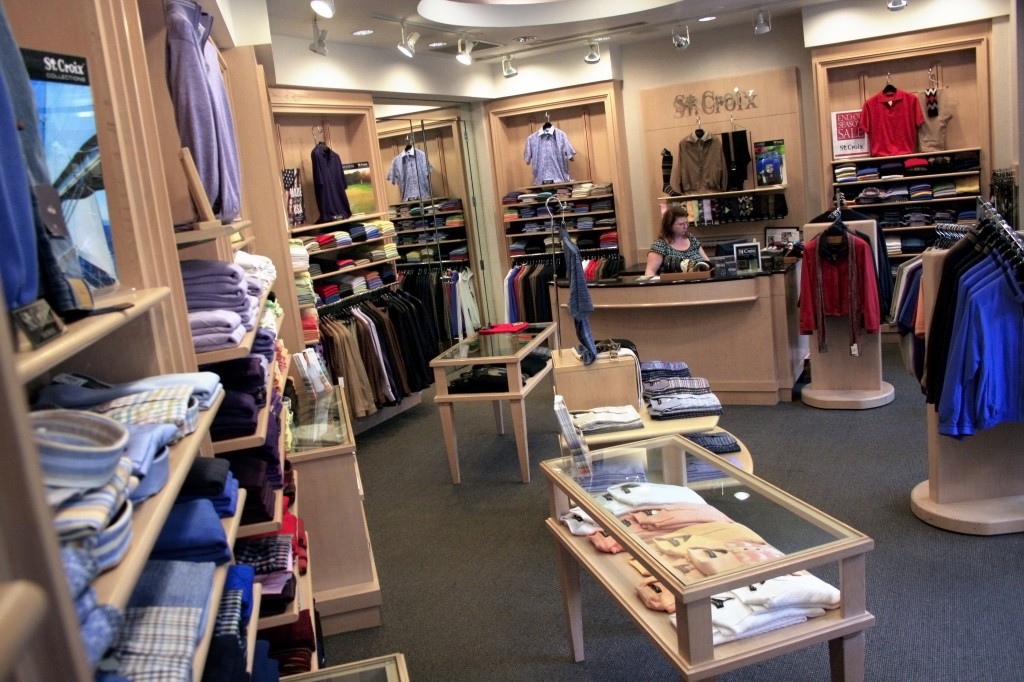 Usually it's women's clothing that takes center stage in the fashion world, but for one clothing line, it's all about the men.
St. Croix Shops, a small chain of independently owned men's specialty stores, take their menswear seriously.
The Fashion Island store has been dressing the men of Newport Beach since 1996. The store's manager, Sandra Duff, said the line is popular locally.
"It caters to a nice selection of Newport Beach customers," Duff said, but there are also quite a few shoppers who come from out of Orange County, since they are the only St. Croix store in Southern California.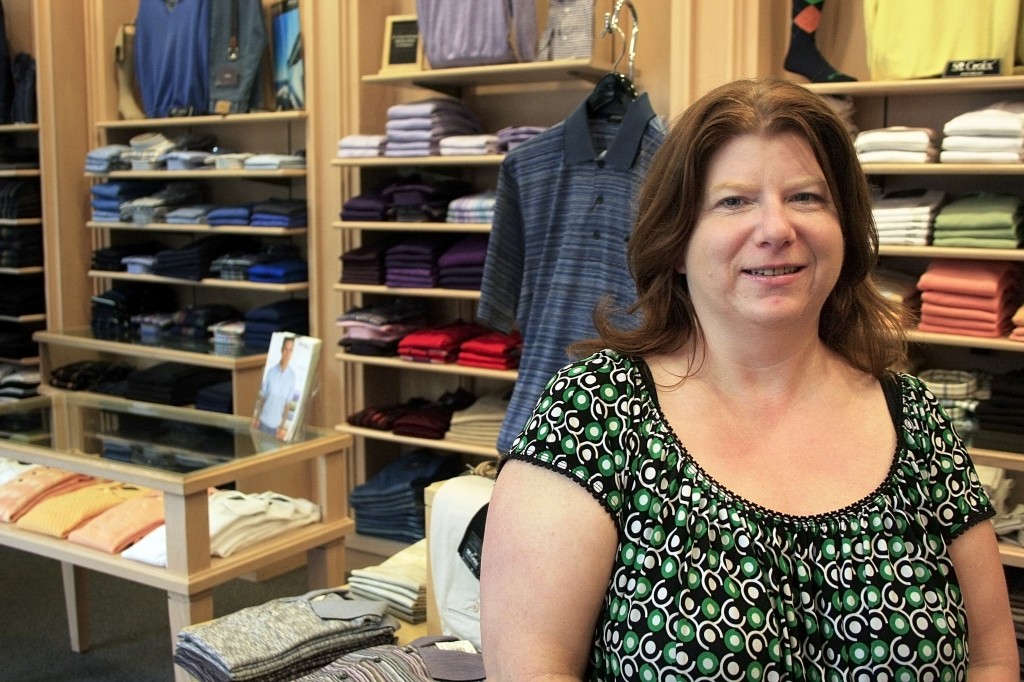 "Number one (reason why people should shop at St. Croix): It's made in America," Duff said. "Number two: When you put on a St. Croix garment, you will know you're wearing quality."
The brand was started in 1960 by a German man who moved to the states wanting to start an American clothing company. He built it up from there; the company now has 12 stores nationwide.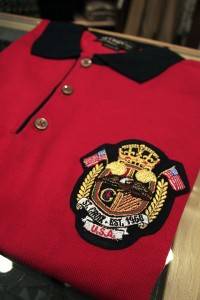 Duff has been at the Fashion Island store for about 16 years, starting just after the location opened.
Everything is made to perfection in the factory in Wynona, Minn., she said. Duff has visited the factory many times, and said that from the designer to computer graphics operator to the final quality check, there are about 40 to 75 people touching each and every garment from start to finish.
A few select items, like jeans and socks, are made in Europe because they don't have the equipment at the Minnesota factory, she explained.
"The factory that we work with (in Europe), works with our design staff down to the last stitch," she said.
There are three designers for the brand.
"They work really well together," Duff said. They've been together for so long, she continued, they really know the St. Croix style.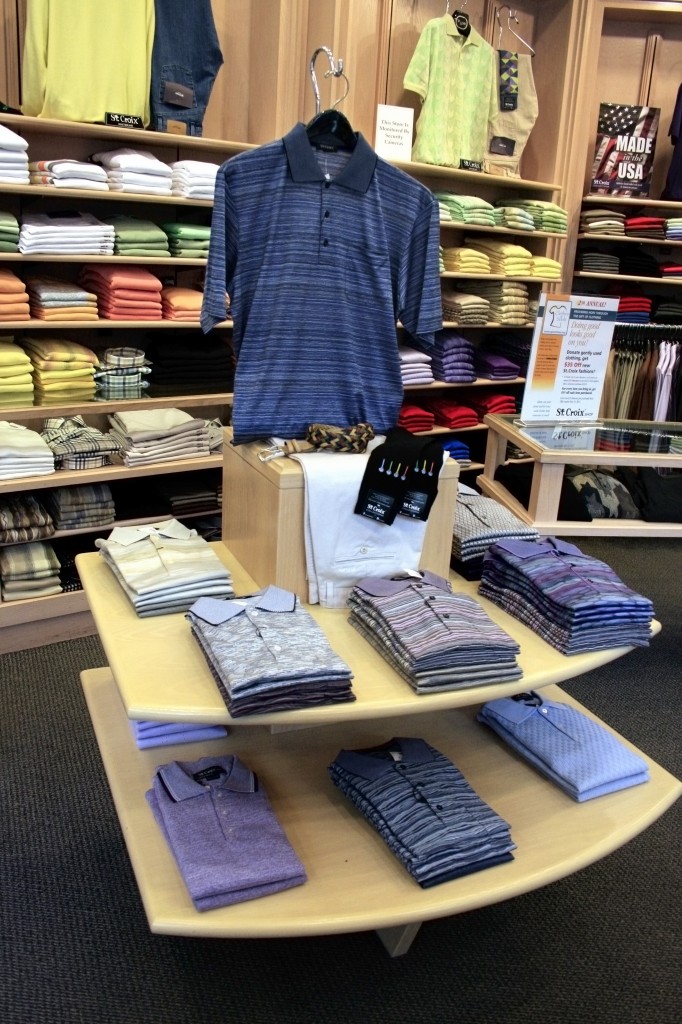 Shipments come in three times a year: Fall, holiday and spring. Each year the collection is a completely new design, she said.
Duff has a few favorites for the 2013 spring line.
Open collar shirts, particularly in purple, blue, black and red, she explained, and the leather jackets.
"There's something for everyone," she said.
She works with each man to find their style and what works for each individual.
"It comes down to the consumer and what they want," she said.
To ensure exclusivity and quality, only 300-350 units of each style is made, she said.
Each sweater and knitwear garment is individually cut and sewn, so they aren't a "quantity stacked" garment when they're made, she explained.
"This is quality, not quantity," she said. "That's the difference."
Every garment is pre-washed and dried so there is a miniscule to no shrink factor, she explained.
The clothing line primarily uses three types of material: Cotton, wool and microfiber. Some silk and cashmere are also used.
All the garments are hand-looped, not stitched, she said, meaning the ribbing at the seam is thin and smooth and will fit nicer.
"I can talk passionately about the St. Croix because I love what we do," Duff said. "The pride that I get is when I see them wearing the product."
For more information, visit stcroixshop.com.