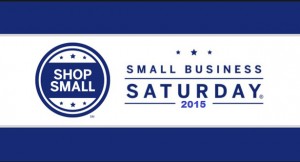 As the year comes to a close, the signs of economic recovery are strong. That is visibly evident just driving through Corona del Mar on Coast Highway.
A location facing Coast Highway is the equivalent of "Rodeo Drive" for businesses within the city. In the next few weeks you'll have a chance to support them, as well as all the other small businesses in town.
Small Business Saturday celebrates its sixth year on November 28, just two days after Thanksgiving and the day after Black Friday.
Launched by American Express in 2010, it quickly became a national campaign which was recognized by Congress, and focuses on "helping small businesses do more business."
Black Friday, once considered the busiest shopping day of the year, is still a powerful draw for most retailers. Small Business Saturday is designed to support small, locally owned businesses, rather than box stores or chain outlets. Last year, an estimated $14.3 billion was spent on Small Business Saturday.
Visit SmallBusinessSaturday.com and type in your targeted zip code to find local businesses that are involved. Just within the 92660 zone alone we have over 100 to choose from, including Champagne's Restaurant, which is where editor Christopher Trela hosts Tuesday morning editor's hours (stop in and say hello).
As an entrepreneurial nation, over 97 percent of all businesses in the country are classified as "small," which is defined as having less than 500 employees. Realistically most have less than 20.
Some criteria to consider this holiday season: try to avoid the large chain stores (Costco, Wal-Mart, K-mart or any other mart out there), and stay away from the malls, unless a business is locally owned. Franchises are okay as long as they are individually owned and not part of the corporate ownership.
Also consider buying gifts at some of the local boutiques, clothing stores, privately owned hardware stores or similar, food stores, bakeries, pet stores, or wine merchants.
And what better place to do this than at the Annual Corona del Mar Christmas Walk on Sunday, Dec. 06, from 11 a.m. to 4 p.m.
It will be a day to shop as well to meet your neighbor and socialize. Activities include merchant promotions throughout Corona del Mar's Business District, live entertainment with over 12 signature bands in strategic locations, plus restaurant tastings and celebration parties.
The annual Fireman's Grill BBQ will be provided by the Newport Beach Fire Department, and there will be abundant entertainment for the kids, including photo ops with Santa, a petting zoo and more.
Adults can enjoy the beer and wine garden in the Banderas parking lot with musical entertainment by local group "Pinch Me."
For more information on the Christmas Walk, contact the Corona del Mar Chamber of Commerce at (949) 673-4050 or CDMChamber.com.