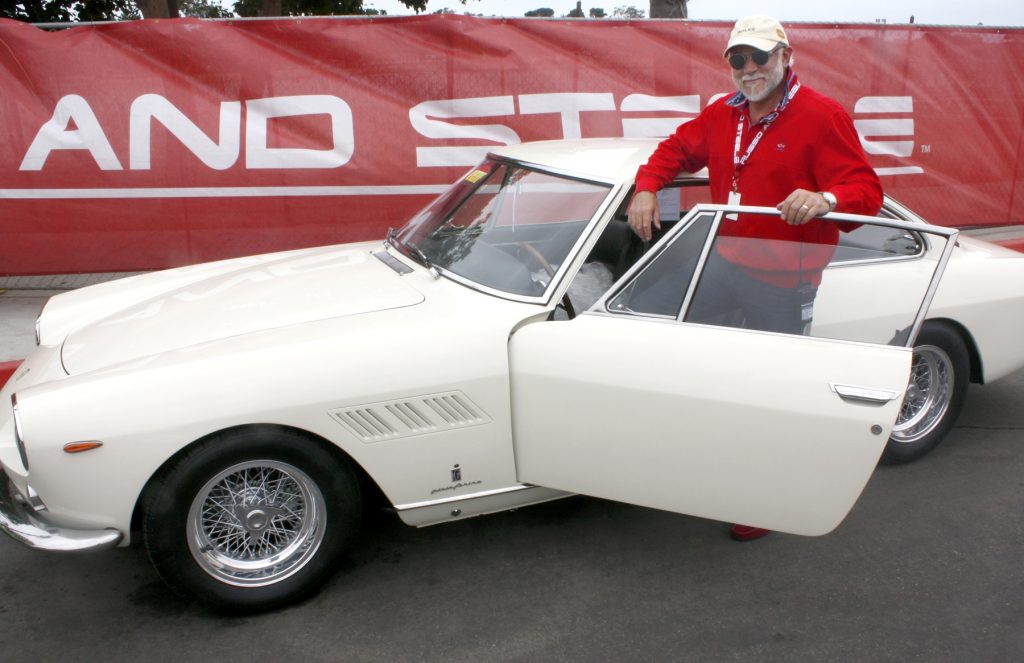 Classic car fans and automobile aficionados will be driving, flying and probably even sailing into Newport Beach this weekend for the fifth annual Russo and Steele Collector Automobile Auction that takes place Friday through Sunday at the Newport Dunes Waterfront Resort.
More than 400 automobiles, from vintage cars to modern custom vehicles, will be auction off to an audience of bidders from around the world.
Lido Island resident Drew Alcazar, founder and owner of Russo and Steele Automobile Auctions, said that the five years have gone by fast.
"We're the last ones standing as far as car suctions, but I think its attributable to us being local," said Alcazar. "I live on Lido Island with my wife Josephine, and our commitment here has started to really translate to local enthusiasts, and we knew that would happen, and we knew it would be a challenge from the beginning. You have to be adopted by the local car culture. They have to understand that you are a part of them. The local enthusiasts are now, five years later, starting to know us. That equity has to be earned over a period of time."
That longevity has also helped with drawing higher quality consignments, and more cars with no reserves on the bidding.  
"The large number of no reserve cars means there is faith in the marketplace and our ability to deliver," noted Alcazar." Look at the quality of cars that are here. People in Southern California have great cars, but they also have high expectations."
A large number of car enthusiasts have registered to bid this year, but locals can come and view the cars and watch the excitement of the live auction without having to bid.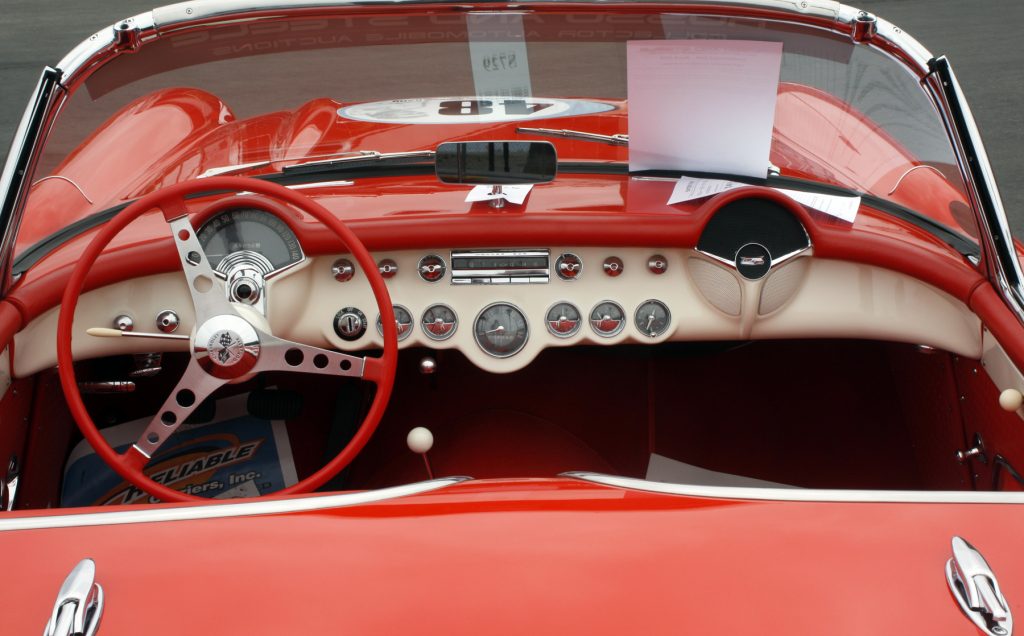 "We're going to do a crescendo effect," explained Alcazar. "The highest valued car is the last one on the block each day, so as the cars parade across the auction block they build in momentum and value. This 1964 Ferrari is one of the last cars on the auction block. We're saving exciting stuff until the last."
For those interested in the 1964 Ferrari, it is expected to fetch up to $500,000.
One impressive addition to the auction process this year is online bidding, which Russo and Steele Marketing and Media Manager Darin Roberge has been working on for over a year. The system is proprietary and is integrated into the Russo and Steele database. Users bid in real time against other bidders at the auction site, and if a car does not sell, online bidders can still put in offers.
"All the hoopla and excitement is on the block, but if maybe a buyer missed a car, they can still bid on it," said Alcazar.
While Alcazar has been in the auto auction business a long time (Russo and Steele has auctions in Scottsdale, Ariz., and Monterey, with two more locations on the way), he said it's still exciting because of the passion of car collecting.
"We wanted to come to OC and do our summer event here, and make it fun and special and cool," said Alcazar. "People are passionate about these cars. Other auto auctions have tried and died, but they failed to realize that passion is something you have to be aware of. You're not just selling cars."
Gates open everyday at 9 a.m., Friday through Sunday. The auction starts at 11 a.m. and goes until 7:30 p.m. each day. There will be food booths, a bar, vendors, and hundreds of classic cars to peruse. A digital catalog is available on the Russo and Steele website.  
For more information, visit RussoandSteele.com.