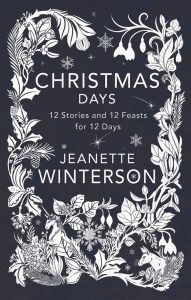 The countdown is on. Christmas and Hanukkah are almost upon us, shipping deadlines are drawing near, and children everywhere can tell you exactly how many days until school is out and the gift-giving begins.
Mothers and fathers are carefully checking their shopping lists, to ensure that every necessity has been taken care of, far-away grandparents are looking forward to that first holiday embrace from little ones they wait all year to see, and visions of sugar plums are just beginning to dance through our dreams.
There are so many parts of the holiday season that invoke nostalgia – remembering cherished times with family, reliving our memories through the next generation, and, of course, carrying on the traditions that make the holidays both universal, and uniquely our own.
Christmas caroling, holiday baking, and singing prayers around the candles all invoke the warm feelings that belong to this season. Traditions of giving and acceptance make it easier, somehow, during this time of year to bridge the gaps that divide us, and if for just a brief moment, it seems that the world becomes a little softer and kinder.
Perhaps one of my favorite holiday traditions, however, is reading together by the twinkling lights of our tree. In my newlywed days, my husband indulged me by allowing me to read aloud a chapter from a Christmas story each night for the month of December. I'm certain I enjoyed it a lot more than he did, but we all do crazy things in the name of young love.
As our family grew, we began reading a picture book together each night, collecting a treasure trove of beautiful stories. And, of course, as our little family grew up, in addition to books, we collected teams, and activities, and obligations, and our nights reading around the Christmas tree became fewer. Now, each year, we revisit a few favorite pages, with the effort it takes to find time together making the return trip even sweeter.
While we still enjoy some of my boys' childhood favorites, they are at an age where we can also enjoy more sophisticated fare together, and I think I may have found just the thing.
Well-known author Jeanette Winterson has just released a collection of holiday themed stories that lends itself quite well to reading together.
"Christmas Days," is made up of twelve stories, interspersed with traditional British holiday recipes. Winterson, a native of Manchester, UK, accompanies each recipe ("Mrs. Winterson's Mince Pies," anyone) with a short essay, creating the effect of sharing a holiday mini-memoir throughout the course of the book.
The stories, with titles including, "The SnowMama," "The Silver Frog," "Christmas in New York," and "Dark Christmas," include a little something for every holiday reader. Love stories, check. Holiday rewards for those doing right, got it. Christmas miracles, covered.
Lest it all be a little too jolly however, there are also stories of grief and loss, as well as some proper Victorian ghost stories thrown in for good measure.
One might wonder just how Winterson came up with all the Christmas tales. The answer speaks to another wonderful holiday tradition. It seems the author, who first received recognition in the 1980s for "Oranges are Not the Only Fruit," her semi-autobiographical tale of a young girl chafing against traditional values, has also, for years, penned a new holiday tale each Christmas.
"Christmas Days" is the result of that lovely literary journey, comprised of stories culled from what must be an incredible personal collection.
In addition to sharing with us her Christmas journal of sorts, Winterson also explains, via the introduction, the genesis of many of our most beloved and deeply rooted Christmas customs – some stemming from ancient rituals, and others the result of clever marketing.
Brought together with a lovely cover and beautifully decorated pages, "Christmas Days" will, I hope, prove to be an excellent addition to our holiday library, enjoyed around many a tree in years to come.