History buffs will have a reason to step out on Saturday, as Barnes and Noble, Fashion Island hosts Craig B. Smith, local writer and author of the new book "Counting the Days:  POWS, Internees, and Stragglers of WWII in the Pacific."
"Counting the Days" is unique in that it follows people who were imprisoned on both sides of the war. We meet Garth Dunn, a young Marine captured on Guam, and Simon and Lydia Peters, Russian expatriates living in the Philippines, whose home and belongings were confiscated by the Japanese, and who were subsequently taken prisoner.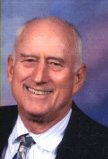 We also meet Ensign Kazuo Sakamaki, the first Japanese POW taken by American forces; Masahi Itoh, a Japanese soldier who stayed hidden in the jungles for 15 years after the war ended, remaining loyal to his final orders; and Mitsuye Takahashi, a Japanese-American girl who was held for the duration of the war in an internment camp, along with over 100,000 other Americans of Japanese descent.
While these six individuals came from drastically different circumstances, they all shared a few common traits necessary for survival. They were determined and resourceful, and they maintained a sense of humor, despite how desperate their realities became. They were continually focused on ways to improve their chances of survival, which included developing friendships with other prisoners and local people.  Most importantly, they never gave up hope. This book is the story of their perseverance and survival, often against all odds.
Smith became inspired to write these accounts after hearing the stories of several prisoners of war with whom he was acquainted. Admiring their tenacity, he became interested in learning more about what exactly they did to survive, and wondered if he would have been able to do the same in their place.
He interviewed them, recorded their stories, and visited the places they had been captured, traveling to Guam, Japan, and the Philippines. Along the way, these stories became a book.
Perhaps one of the most fascinating stories to emerge in "Counting the Days," is that of toh, a Japanese straggler who remained in the jungle long after the war's end.
While in Washington DC researching American POWs captured on Guam, Smith came across a small leather-bound notebook. Inscribed inside was an American serviceman's name, and it contained a few pages written in English. The balance of the book however, was written in Japanese, and it turned out to be one of a series of journals kept by Itoh, chronicling his experiences living in the jungle.
Itoh and his comrades learned the war had ended via leaflets dropped in the jungle.  Initially thinking it to be propaganda, they ignored them, unable to fathom that Japan had lost he war. They chose to stay hidden, holding fast to their final orders to stay in the jungle and await the Japanese Army's return.
For Itoh, this was a decision that turned into 15 years spent surviving in the jungles of Guam.
When asked what his hope for this book is, Smith said, "My hope is to recognize and remember the sacrifices made by military and civilian personnel who have been caught up in various conflicts around the world.
"Even now there are almost daily reports about innocent people becoming POWs or hostages somewhere in the world. For anyone in that situation, I would hope that the knowledge of how others managed to survive would help them survive.
"Also, I want people to be aware that there are still a lot of military personnel (MIAs) who are unaccounted for and it is important to try to locate them or otherwise bring some sense of closure to their families."
If Smith's book can help even one of these individuals to find strength in the face of their trials, then I say it will have been an overwhelming success.
To meet Craig Smith and obtain a copy of his book, visit Barnes and Noble, Fashion Island, this Saturday, June 9, at 2 p.m.