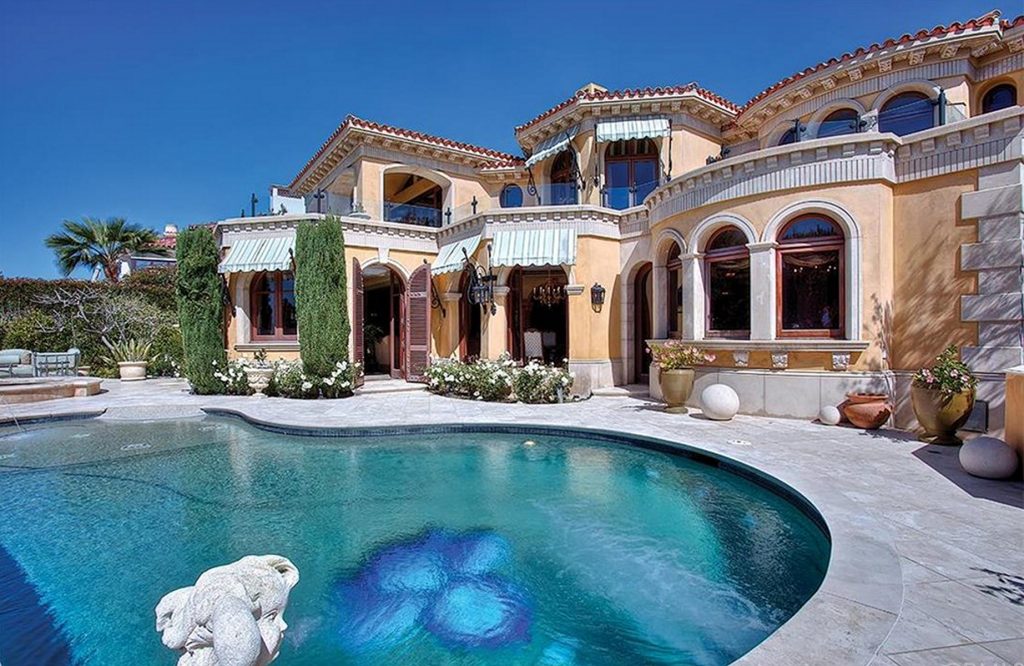 A study from the real estate research website Property Shark ranked the most expensive zip codes in the country.
"We dug deep in our data, pulled out selling prices for homes throughout the country, then ranked each ZIP code based on them," wrote Georgiana Mihaila on the Property Shark website.
Property Shark experts found the highest median sale price of $5.5 million in the 11962 zip code in Sagaponack, N.Y.
Out of the top 100, there are 72 in California. There are six zip codes from Newport Beach, four of those in the top 30. Balboa Island is the highest local zip on the list, coming in 14th with the recent median sale price of $2,687,500.
Overall, the average cost of a home in Newport Beach is about $2 million, said Spyro Kemble, Surterre Properties realtor and president of the Newport Beach Association of Realtors.
The "sweet spot" is about $1.8 to $2.8 million, he added. Most buyers are in that range. Newport Coast is typically upward of $4.5 million, he said.
Joining the Balboa Island zip code in the top 30 from Newport Beach are: 92661 (Balboa Peninsula and Bay Island) nabbed the 18th spot on the list; 92657 (Crystal Cove, Pelican Point, Newport Coast, San Joaquin Hills, and Newport Ridge) is listed at 21st most expensive; and 92625 (Corona del Mar, Bayside Drive, Irvine Terrace, and Spyglass Hill) is ranked 29th.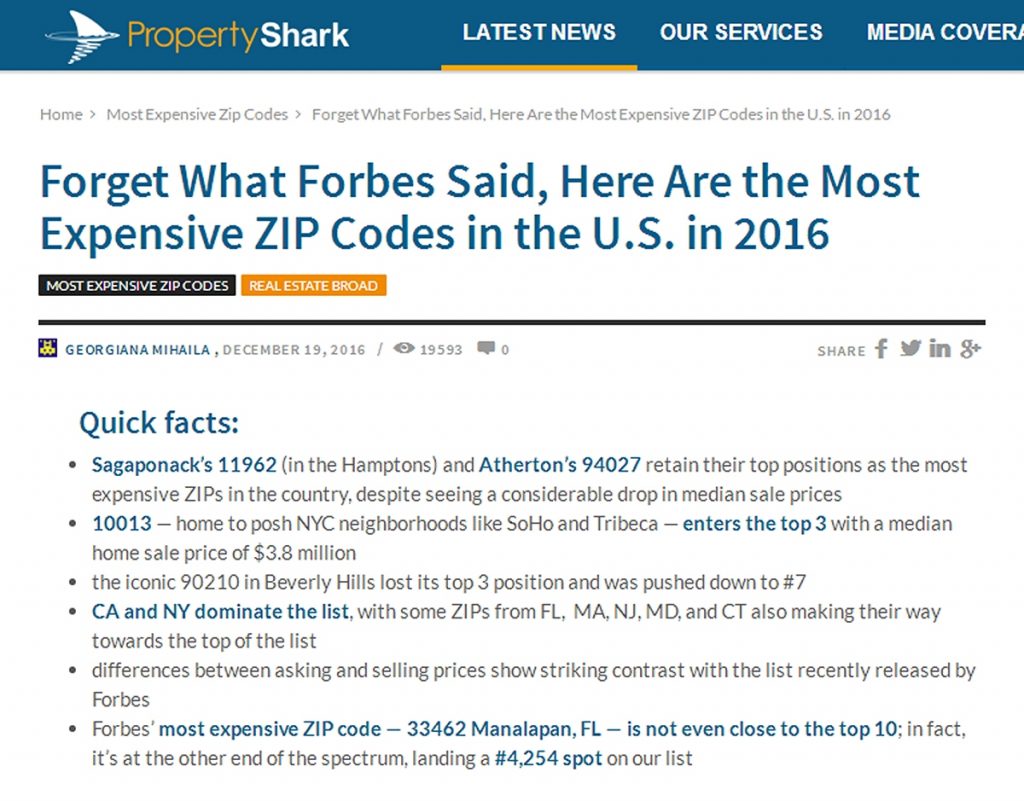 Property Shark experts used recent sales data for their findings, compared to the recent Forbes ranking of zip codes, whose numbers were based on asking prices during a 90-day time period. The Forbes method "shifted the balance in favor of zip codes with very expensive active listings," according to Property Shark.
Although the list may a little misleading when considering Newport Beach. It takes the middle price point of homes recently sold, rather than the medium or average price for a home in a certain area. Also, the zip codes are all-encompassing of a very wide range of homes and condos and the study looks at all of them as one, rather than breaking it down into neighborhoods.
For example, another Newport Beach zip code on the list, 92660 (ranked at 54), includes Harbor Island, One Ford Road, Westcliff, Santa Ana Heights, the Port streets, Newport Center, Newport Bluffs, and Eastbluff. This zip code includes a wide range of neighborhoods and average home prices. Separately, some of these neighborhoods would have ranked much higher.
The same problem arises again with the Newport Beach zip code furthest down the top 100 list: 92663, coming in at number 93. It includes Lido Isle, Mariner's Mile, Newport Heights, West Newport, and part of the Balboa Peninsula.
Another factor that can skew the numbers are condos. The AERIE project includes seven luxury condos in Corona del Mar, each of them with a multi-million dollar price point. The cheapest would be around $13 million and the most expensive around $25 million if they came on the market now, Kemble said.
Kemble believes the average price for waterfront homes is highest on Harbor Island, Linda Isle, and Lido Isle. The most expensive homes not in front of water include Pelican Hill, Crystal Cove, and Newport Coast.
So what makes it worth it?
"Value is a matter of perception and perception creates reality," Kemble commented.
It's really up to the buyer and what they see as valuable. In Newport Beach, it's often a mixture of lifestyle, amenities, and location.
"People either gravitate to Newport Beach for the lifestyle or the amenities," Kemble said. Or, of course, "location, location, location."
There are a number of different lifestyles in Newport Beach, Kemble said., including: Waterfront, beachfront, golf course living, spacious homes and lots, views, gated communities and privacy, community and children, high-end luxury, and amenities.
Also, Fashion Island and shopping opportunities, restaurants, proximity to the beach, and the harbor, all factor in as well. All these things add to the value to the home, Kemble said.
"It's the place to be," Kemble said. "Its all about the address."
For more information, visit propertyshark.com and SpyroKemble.com.